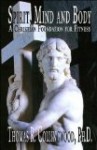 I'm pleased to share the following interview with Thomas R. Collingwood, Ph.D., author of Spirit, Mind and Body: A Christian Foundation for Fitness

. Tom's book is a wonderful look at blending physical fitness and spirituality with profound results. I hope you enjoy his insights and that you will check out Spirit, Mind and Body: A Christian Foundation for Fitness

- I greatly enjoyed the book and highly recommend it to anyone with an interest in making the mind, body, faith connection!
Please introduce yourself and your family to our readers.
My wife Gretchen and I live about half the year (mostly in the winter) in Richardson Texas, a suburb of Dallas, and the summers in Estes Park, Colorado, where I volunteer as a Ranger at Rocky Mountain National Park and as a Hikemaster for the YMCA of the Rockies. Gretchen and I grew up in rural Indiana across the highway from each other and have been married for 43 years. She is a registered nurse and has been involved with telephone crisis counseling for many years. Both she and I serve as a Eucharistic Ministers and assist in providing lectures for RCIA.


We have two children. Our daughter Jennie lives in Paonia, Colorado where she is the high school Spanish teacher and volleyball coach. She has a boy and a girl. My son Andy lives in Estes Park where he manages a physical fitness and physical therapy center, He to, has a boy and a girl. Needless to say, when we all get together with 6 adults and four grandkids under the age of 4 it gets pretty wild.
With advanced degrees in both exercise science and psychology my physical fitness career started with the YMCA as a Physical Director and camp Unit Director where I developed a wilderness survival camp for at risk youth. For over 15 years I served as the Director of Continuing Education for the world renowned Kenneth Cooper Aerobics Research Center where I instituted hundreds of physical fitness programs for employee groups and youths worldwide. In that capacity I trained over 10,000 fitness leaders and created the FitForce national law enforcement physical fitness program and the First Choice youth fitness project that was cited as one of the 20 exemplary youth fitness programs in the country.
For the last several years I have been involved in implementing faith based physical fitness programs by conducting seminars and retreats for diocesan priests, seminarians and Parish Family Ministries on the value of exercise for practicing ones faith. In addition, a new initiative titled "Eco-Fit" has been instituted through numerous environmental education and service projects that integrates environmental stewardship habits and physical activity. Working with Creatio, a Catholic based environmental education program I am now providing Stewardship of the Body and Environment retreats at the St. Malo Retreat Center in Estes Park, Colorado.
Over the years I have served in many leadership capacities for the Presidents Council on Physical Fitness and Sports and the American College of Sports Medicine and have authored eight books and over 100 articles in the field.
Please give an overview summary of Spirit, Mind and Body: A Christian Foundation for Fitness.
There is a rich Christian heritage in Scripture, the role models of Jesus and the Apostles, the thoughts and sayings of early Church fathers and modern Church leaders regarding our body and its relationship to spiritual and mental well-being. However, that tradition is little known.
The book consists of two major sections. The first four chapters provide a rationale for why we, as Christians, should be concerned about physical fitness and physical activity. A spiritual rationale with quotations from Scripture, early Church fathers and recent Popes is provided to define a faith based ethic for fitness and physical activity. Secondly a mental rationale is defined with conclusions provided from research on the effects of exercise and physical activity on emotional well being and cognitive functioning. The physical rationale summarizes the known effects of exercise on physical health dimensions and how physical activity can lower many health risks such as heart disease.
The last four chapters of the book provide a simple "how to" plan to get more physically active in a safe manner. A "getting started" section explores why the reader wants to get active and how to neutralize barriers. A general process is provided that enables the reader to assess their own activity and fitness level, set goals and design activity and exercise plans. A final section gives motivational guidelines for sticking with a program.
What prompted you to write Spirit, Mind and Body?
Over the years I have been involved in educating and training thousands of individuals and organizations to be more physically active. A major focus of this effort has been on designing programs that will motivate others to exercise. That experience has taught me that an individual will not change behavior unless it fits with a personal worldview. For most Christians our faith is that world view. A recent Gallup poll of practicing Christians found that our faith was considered a major influence on our behavior, yet many Christians and the majority of Americans (as in much of the western world) are still sedentary. So why, as Christians, are we not more active and fit? The Christian faith as expressed by the life of Jesus Christ, the Bible and the tradition of the Catholic Church is our worldview, yet we are not always educated on Jesus' and our faiths' teaching about our body. This book attempts to challenge Christians with that understanding.
This book grew out of my experiences in conducting physical fitness retreats and seminars for diocesan priests, seminarians and parishioners where I discovered that for an individual to take the steps to become more physical fitness required having an understanding of a faith based rationale. I believe we have a Christian obligation to care for our body and to maximize our energy so that we can fully serve the Lord. In turn, I believe God wants us to be as physically and mentally healthy as we can be. Once we become more aware of this and learn the skills to design and follow a safe and effective fitness program, then we will increase the chances of having and sustaining a healthier lifestyle. In short, we are better prepared for our faith journey by embarking on a fitness journey.
This book is my attempt to help meet the need for that faith based lifestyle change and lifestyle change that, in turn, reciprocates by supporting our faith. While most of my career has involved assisting others to be more fit for physical or mental reasons I am realizing that I am now being called to put that experience to work for spiritual reasons – to put my talents to work for the faith and the Church.
What value can physical fitness have on the spiritual life?
I have found that spirituality can mean many different things for different people. For me, spirituality is having a sense of experiencing and being close to God and all his creation. With that I think fitness can be of value in two ways. First, is the effect fitness has on increasing our energy level. It could be having the energy to act on our faith by volunteering at a soup kitchen, or having the energy to spend a contemplative hour at a Holy Hour of Adoration before the Blessed Sacrament, or having the energy to be more attentive during Mass, or having the energy to fully read and comprehend Sacred Scripture. That energy is an enabling force to experience God.
The second effect is what I call the "process" effect. The act of exercising, of sweating, of experiencing the heart rate increase provides us with an experience of the wonderment of God's creation. Our bodies are a well designed machine. Physical activity instructs and reinforces that for us. In addition, physical movement can keep us humble. Exercise provides an introspection into ourselves. It is a very honest process in which we can not falsify or hide from what we really are able to do. That introspective relationship with ourselves can open the door for an introspection of our relationship to God. An example is what I call "prayer walking". My daily morning "wake up" walk after breakfast is when I can talk to God as he walks with me.
In the book, you give some early Christian examples of the mind/body/faith correlation. Could you briefly speak about a few of these?
"Sound body, sound mind" is a saying that goes back to the ancient Greeks. Likewise, the modern day YMCA motto of Spirit, Mind and Body conveys the same message. We are not one-dimensional beings. From a Christian perspective we see this mind/body/spirit connection first in the role model of Jesus. We can infer much from the Gospels about him as a physical role model. First, Jesus was a long distance hiker. The Gospels tell us that Jesus traveled great distances on foot. In Matthew 15:21 it is written that Jesus and His disciples walked from Jerusalem to Tyre and Sidon - a distance of 50 miles. Secondly, the Gospels tell us that his earthly father Joseph was a carpenter and implies that Jesus practiced the same trade. Thus, Jesus would have worked as strenuously as a lumberjack because carpenters in His day felled and trimmed trees. As such, He would have had to have high levels of muscular strength and endurance as well as flexibility.
The notion of the unity of sprit, mind and body was a belief of the earliest Christians. Paul's first letter to the Thessalonians is thought, by most biblical scholars, to be the first written Christian manuscript. In 1 Thessalonians 5:23 Paul directly refers to the perfection of an integrated spirit, soul and body through the coming of Jesus Christ. This was an important theme in many of Paul's writings, especially in his first letter to the Corinthians. In it he makes many assertions to the linkage between sprit/mind and body. He alludes to the body being the temple of the Holy Spirit (1 Corinthians 3:16-17 and 6:19). In 1 Corinthians 12:12, and 24-26 he expands on how we can not divide up ourselves but we are one integrated being.
The concept of spirit, mind and body unity was also expressed by the early Church Fathers and later Church theologians. St. Irenaeus, in the 2nd century, spoke of the body and soul together in what constitutes the "perfect man". Another early Church father, Justin Martyr, noted that God has called all of us "our body and our soul" to happiness and resurrection through Christ. Perhaps the most famous early Christian theologian, St. Augustine, notes that it is our Christian responsibility to care for both the body and the spirit. Finally, the great theologian of the Middle Ages, St. Thomas Aquinas, noted how activity can aid in contemplation both as relaxation and as a means for learning and that "the body can help in the operations of the soul".
If someone is currently leading a sedentary lifestyle, what are some easy ways to get started with living a more fit life?
I have found that in many respects the old saying "just do it" can work for some people. But it has to be in very easy and simple ways to "just do it". This involves nothing more than looking for opportunities to expend energy in physical activity. Examples are taking the stairs instead of an elevator. Move around the house or office whenever possible and instead of calling to people in other rooms, get up to see them. Throw away the TV remote. Rather than employing someone to always do the yard work occasionally do it yourself. Some people will deliberately park their car several blocks from work so that they have to walk further to the office. If one seriously thinks through a typical day, there will be ample opportunities to expend more energy.
Another approach to being more active is to try to decrease sedentary activities. A simple guideline is to stand instead of sitting and walk instead of standing. While there is nothing wrong in sedentary activities such as reading and watching TV, there are substitute activities. For example, you could get books on tape and listen to a book while walking. Instead of sitting around and talking when visiting friends try doing a "walk and talk" together. Even one's prayer life can be made more physically active by doing prayer walking. The bottom line is that by seeking opportunities to be more active and expend energy, a movement habit will develop which helps to set the stage for more formal and structured activity.
A more structured approach could involve three basic steps. A first step could be to clarify and define the benefits of being active and develop a personal reason to become more physically active. It may be for a spiritual reason to develop a sense of connection with your body, an emotional reason to combat depression, or a mental reason to be more alert, or a physical reason to lose weight and prevent heart disease. The important issue is having a sense for why it is important to commit yourself to change your activity habits. This helps to keep you motivated.
A second step would be to review potential barriers to being physically active. It is not always easy to change or start a new behavior of any kind. Barriers are those obstacles that can keep us from starting and following a physical activity program. Yet, most barriers can be overcome if being active is a personal priority. There are physical, social and psychological barriers to exercising. Having a sense of what those barriers are and how to minimize them before starting a program greatly enhances the probability of success. Some of the more common barriers to address are inconvenience, lack of time, preexisting injury, lack of skill, and social/cultural barriers. Sometimes our circle of family, friends and co-workers are not active and may not be very supportive of our efforts to change our behavior. It may require doing it alone, which, for many, can be a barrier. An option is to join a physical activity group, health club or class. Another way to overcome this barrier is to find a "partner" who is also willing to exercise.
A third step is to set physical activity goals such as walking for 30 minutes day and incorporating those goals into an activity plan. Select an activity or activities based upon what you like to do, what is convenient, and what can be readily substituted for sedentary behaviors at home, work or school. The plan would include 1) listing the days of the week that you will do the activity or activities, 2) listing the duration and times that you will do the activity and 3) listing where you will do the activity.
Finally you want to keep a log of your activity and how well you follow the plan. Give yourself a reward each week you follow the plan for the first month to get you started. Hopefully, after that the activity will be its own reward.
Are there any additional thoughts you would like to share with our readers?
As I mentioned previously, changing any behavior is not easy but looking at habit change as part of our on going faith journey can aid in altering that behavior. I had a recent example that illustrates this. I am active in many Pro Life events. Prior to a march we had in Dallas a year ago a friend of mine who has been very active in Pro Life over the years said he felt bad for not being able attend because walking and standing for several hours was just too much effort for him. He had become fairly obese and he thought walking and standing was just too much effort. After a year of dieting and gradually increasing his level of physical activity and exercise he made this years' march. He thanked me for helping him get back to what he considered his faith mission. Independent of personal considerations for health and well being this , to me, is what this all about - Being active to have the energy to continue our faith journey and our faith based actions to build the Kingdom.
Purchase Spirit, Mind and Body: A Christian Foundation for Fitness

About the Author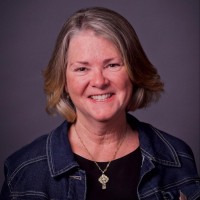 Lisa M. Hendey is the founder of CatholicMom.com, a bestselling author and an international speaker. A frequent radio and television guest, Hendey travels internationally giving workshops on faith, family, and communications. Visit Lisa at LisaHendey.com or on social media @LisaHendey for information on her speaking schedule or to invite her to visit your group, parish, school or organization. Visit Lisa's author page on Amazon.com.