A special thanks to Central California Catholic Life and its managing editor Phillip G. Torrez for their kind permission in allowing us to reprint the following article.
Immaculee Ilibagiza was a 22-year-old Rwandan college student in 1994 when the death of the country's Hutu president set off a three-month massacre of nearly one million ethnic Tutsis. With seven other starving women, Miss Ilibagiza, a Tutsi, survived by hiding in a Hutu pastor's tiny bathroom for 91 cramped, excruciating days.
She tells of her ordeal in Left to Tell: Discovering God Amidst the Rwandan Holocaust

(Hay House) and how her Catholic faith – especially prayer and the recitation of the rosary – pulled her through the devastating violence, which included the murders of her father, mother and siblings.
Because it uplifts and inspires, Left to Tell has gone onto becoming an international best-seller and established Miss Ilibagiza as a living example of faith put into action. Her surprising path to forgiving the perpetrators of the violence and letting go of her anger has become a lightning rod for others who have experienced devastation and injustice.
Miss Ilibagiza, who is now 36, will share her powerful story at a special appearance on Feb. 27, 2010, at St. Patrick's parish in Merced. Tickets, at $25 each, are available through the parish office. For more information, please visit www.olmstpatrick.org, or call 209-383-3924.
Brian Kravec is co-chairman of the St. Patrick's Immaculee Committee, which has been working on this special event with Msgr. Patrick McCormick, St. Patrick's pastor. Kravec, a St. Patrick's parishioner since 1998, is a 4th Degree member of the Knights of Columbus, the Mother Teresa Council, No. 2384.
He recently discussed the significance of Miss Ilibagiza's visit to the Diocese of Fresno with Central California Catholic Life managing editor Phillip G. Torrez.


Q: How did this event with Immaculee come about?
Kravec: One person read Left To Tell. That person had an inspiration, which was shared by one other. Our pastor, Msgr. Patrick McCormick, shared this vision. We never asked, 'How can we afford to do this?' We only believed that we could not afford not to bring Immaculee to St. Patrick.
Q: I know that Miss Ilibagiza, with her inspiring message, is a very popular speaker, not only in the U.S., but worldwide. Her schedule must be very hectic. How did your committee manage to get her to commit to St. Patrick?
Kravec: The Blessed Mother is the perfect example of what God can do when we say "yes" to His plan. We simply said yes and God is, as one committee member said, moving mountains for us with incredible ease.
Q: Tell me about the event itself. What is planned for that afternoon?
Kravec: We'll begin by viewing a brief excerpt from "The Diary of Immaculee," a dramatic and compelling film account of her experience. Immaculee will speak for an hour. Afterwards, she will sign books, CDs and DVDs that will be sold at her presentation.
Q: Since her appearance was announced, what has been the reaction at your parish?
Kravec: A transformation of hearts is already obvious. I am personally witnessing an anointing of individuals in our parish and community. It's miraculous. The reaction of the parish is nothing less than supportive and extremely enthusiastic. Parishioners purchased 300 tickets the first day they became available! We're so appreciative of the parish staff, which has taken on the extra workload without complaint.
Q: Has the event attracted attention outside the parish, such as in the Merced area itself?
Kravec: Lisa Hendey, a parishioner of St. Anthony of Padua parish in Fresno and founder of CatholicMom.com, is one of our most loyal promoters. We've taken calls from as far away as the state of Washington. People outside the diocese, who have read Left to Tell and found our event on Immaculee's Web site, have promoted the event and purchased groups of tickets. We would like to see the pastors of every parish in the diocese promote this event. I'd like to emphasize that this is not a typical parish event. This is a highly anticipated public event being promoted from Northern to Southern California.
Q: Why should people from throughout our diocese attend this event?
Kravec: As Rick Warren, best-selling author of The Purpose Driven® Life

writes, "If you've had a hard time letting go of a deep hurt, or difficulty in releasing your offender so you can get on with the rest of your life, Immaculee's story can lead you to the place of healing, restoration and peace."
Q: What would your committee like people to get out of this event?
Kravec: It's simple. Wounds of personal hurts, prideful anger and unforgiveness are like crooked and disconnected lines between loving hearts. Refusing to forgive or living as one unforgiven is like living as one chained to a cold wall in a musty, dark cave. We hope that crooked lines are made straight and that chains are broken and hearts are liberated by the grace of renewed love and forgiveness and reconciliation. True forgiveness can fill an old, empty marriage vessel with the best, new wine. It can be a balm that heals a broken family – the domestic church – restoring peace and balance to an entire community.
Q: Are there a lot of St. Patrick's parishioners reading Immaculee's books now?
Kravec: We introduced Immaculee to our parish through a "book-seeding" campaign of Left to Tell during Advent of 2008. We sold 165 discounted copies of her New York Times' bestseller to our parishioners in just one weekend after all the Masses. These copies get passed on. It's safe to say that hundreds of parishioners have read and are sharing Immaculee's three books, Left to Tell, Led By Faith: Rising from the Ashes of the Rwandan Genocide

and Our Lady of Kibeho: Mary Speaks to the World from the Heart of Africa

.
Q: What do you think are the lessons of Miss Ilibagiza's experience in Rwanda?
Kravec: Immaculee's experience and inspirational testimony of her rise from the horror of the Rwanda genocide personify Christ's first and primary lesson from the Holy Cross on Good Friday: Father, forgive them, they know not what they do" (Luke 23:34).
For more information on Immaculée Ilibagiza's appearance, please visit the St. Patrick's Parish website.
About the Author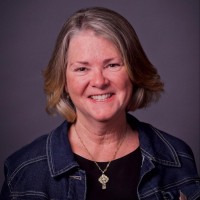 Lisa M. Hendey is the founder of CatholicMom.com, a bestselling author and an international speaker. A frequent radio and television guest, Hendey travels internationally giving workshops on faith, family, and communications. Visit Lisa at LisaHendey.com or on social media @LisaHendey for information on her speaking schedule or to invite her to visit your group, parish, school or organization. Visit Lisa's author page on Amazon.com.