Reflection on the Daily Readings for 7/08/09 by Fr. Bertrand Buby, SM
Scripture: Genesis 41:55-57; 42:5-7, 17-24. Psalm 33:2-3;10-11;18-19.
Matthew 10:1-7. Lectionary # 385:
Do you ever wonder or ask yourself what is the difference between and
apostle of Jesus and a disciple of Jesus? Matthew is using both of these
titles in today's Gospel reading and in both cases it applies to the same
dozen men who followed him during his active ministry. But what exactly is
the meaning of disciple and apostle as we have it in the Gospels? The
words are different in the original language used in Matthew, namely, Koine
or Common Greek. Disciple in Greek is "mathetes" which comes from a verb
which means to "learn, to accustom oneself to something or someone, to
become familiar with." The word is not used in the Old Testament except for
one time, therefore, it is more a New Testament word. Jesus initiates the
call or summons to those who are to be his disciples; he also sends some
well meaning people away for they are not called to be disciples but are to
be people within their own home and town. A disciple is thus a follower, a
learner of what Jesus is calling them to be. It demands a commitment to
the call and a learning process by listening to him and following him
wherever he goes and takes them. Some like Peter, James, and John will go
and experience things that other disciples do not. The relationship thus is
up close and personal. It involves doing the will of God as Jesus
instructs them to do and witnesses to by his own life. As this following
of Jesus moves on the disciple is to be ready to give his life to the Lord
who will give his to them through his Passion, Death, and then
Resurrection. It is true that Luke the universalist among the Gospel
writers will call every believer a disciple. But he means that they have to
follow Jesus all the way not just for a day or year or a few experiences
with Jesus.
We could learn much by making the Beloved Disciple of John a symbol of our
own calling by Jesus. He is the one who is so close to Jesus that he
perceives, understands, and speaks in a way that shows he is loved by
Jesus. A writer of the third century named Origen says of this form of
discipleship, "No one may understand the meaning of John's Gospel if he or
she has not rested on the breast of Jesus and received Mary from Jesus to
be his mother also." (Origen commenting in John 1, 6).
An apostle is one who is sent as an emissary or ambassador in the name of a
leader or ruler. It comes from the Greek verb "apostello" which basically
means to "be sent" as a delegated official entrusted with a mission. The
twelve disciples become apostles when they are sent on the mission that
Jesus has entrusted to them. They have witnessed his death and
resurrection and now have authority not superiority over the churches they
have founded or worked with in a pastoral way. All of us are dependent on
these churches and communities the apostles have left behind. The original
Twelve disciples are listed for mission today in the Gospel and all twelve
are named including Judas Iscariot who betrayed and fell away from the
original group of twelve.
Matthew has given us the instruction they received as disciples in the nine
chapters before the one where they are named apostles. Now they are
commissioned to go out as apostles to bring the realm, the kingdom, and the
rule of God to all peoples. We know that most of them died as martyrs and
they did leave churches and communities of faith behind them. We now rest
on their shoulders and are today's apostles as we continue our communitis
of faith and love for Jesus and for all peoples. Recently, all of the
Popes since Vatican II have been calling us to become apostles of
evangelization. We have heard this from Pope John XXIII, Pope Paul VI,
Pope John Paul II, and now from Benedict XVI. We are to ponder over the
Good News of Jesus, bring it to others and continue doing so till we are
called by the Lord into the realm of God. John Paul II reminded us that
the Mother of Jesus is the star of the evangelization. Thus she is the
Queen of the Apostles. Amen.
About the Author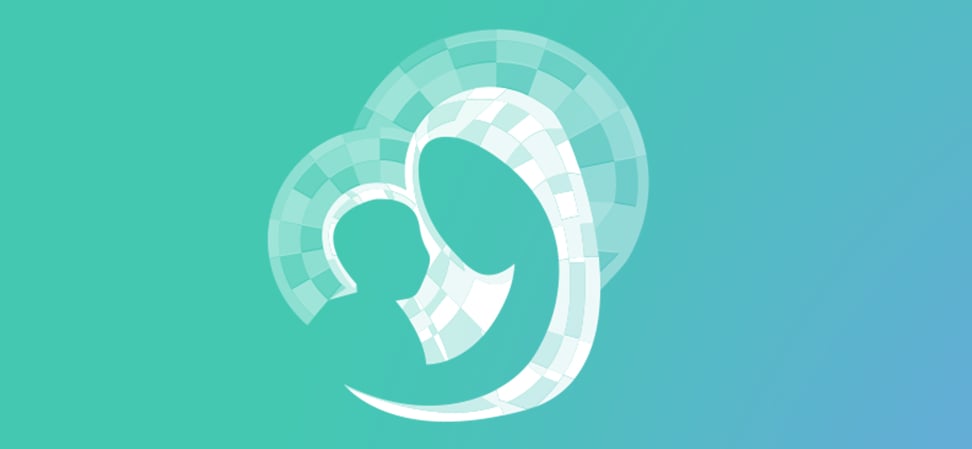 We welcome guest contributors who graciously volunteer their writing for our readers. Please support our guest writers by visiting their sites, purchasing their work, and leaving comments to thank them for sharing their gifts here on CatholicMom.com. To inquire about serving as a guest contributor, contact editor@CatholicMom.com.