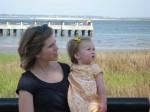 Recently, I had the rare opportunity to go to the grocery store toting only the baby. She was a happy, wiggly little thing, and I quite enjoyed our visit as well as her many admirers.
Typically, I'm in such a rush that I avoid onlookers. I'm not overtly rude, but I don't stop to make idle chitchat either. My goal is to take care of my grocery list before one of my kids melts down or surreptitiously takes shampoo off a shelf, pulls it into the car she's cruising along in at the front of the cart, and starts smearing it all over her body (thinking it's lotion of course), and isn't caught in the act until a confused Mom smells mango, even though that type of fruit wasn't on her list (yes, this is a true story. I won't fully reveal the guilty party, but she often wears pigtails and exclaims, "I two!").
But today was different. I had only one child with me. This was easy street.
During our visit we were stopped by the grocery paparazzi several times and received the following comments:
"She's a big one for almost four months!"
"She's so small for almost four months, isn't she?"
See how fickle the paparazzi can be. You're too fat one minute and a weak waif the next!

"Well, you've got an angel there."
True, true.
"Oh, look at that funny hair."
I swear, I combed it. It has a mind of its own.
"He's so cute. Errr...I mean, she. Sorry."
No worries. Apology accepted.
"Is that comfortable for you to have her attached to you like that?"
Yes. Very much so.
Now in the olden days - as in when I was a newbie mom with just one child in my care - I admittedly would have fret over some of these comments.
In fact, I vividly remember when my husband and I ventured out to a salad buffet-type of restaurant with Madeline when she was around the same age as M.E. is now, and an older man and his wife stopped to ooooo and ahhhhhh over our little brawny bundle.
"Wow! He's gonna be a linebacker. How much did he weigh when he was born?" the man asked, smiling.
I looked at my daughter's pink and yellow outfit and then back at the grinning and obviously nearsighted man. "She weighed 6 pounds and 15 ounces."
"She? My goodness. What are you feeding her?" the man asked, still smiling.
"My milk," I replied, not smiling at all.
"She's beautiful," his wife added, probably noting my annoyance with my firstborn daughter being mistaken for a beefy linebacker.
This was not an isolated incident. Everyone use to comment on how chunky Madeline was. I know now I should have been proud of those rolls and extra dimples (they were of my own making and made for a healthy, happy baby, after all). But I used to worry my daughter was destined to a future in the NFL and that it would be all my fault for nursing her too much and too often.
Fast-forward four years, and my daughter is tall and slender. But what if she'd stayed on the roly-poly side? What difference? Why was I so hung up on what strangers had to say about my baby?
I wish I'd had the confidence I have now. To appreciate the fact that I was feeding my baby somehow, someway with my body and that she was perfect just the way she was.
While I was a fairly laid-back first-time mom in many aspects (I didn't constantly check to make sure my infant was breathing, for example, and I nixed the whole idea of having a perfect nursery, didn't bother to use a Diaper Genie, and didn't put a call into the pediatrician with a question until she was 15 months), the most innocuous comments could occasionally drive me to collapse into a heap of self-doubt. Was I nursing her enough? Too little? Was I, by subscribing to what experts called "attachment parenting" but what just felt natural to my child and me, setting my child up to be a leech who would be rooted to me like a barnacle for the rest of her life?
How tiresome it must have been to spend so many of my waking hours fretting over others' unsolicited (and probably well-meaning) commentary about parenting!
And what a blessing it is now, that as more of a seasoned mom (although I realize more than ever with three completely different, tiny human beings who are constantly growing and changing under my care that I'll ever have this whole parenting thing figured out), to not be crippled by the relentless foray of unsought pearls of parental wisdom tossed my direction at every aisle in one random grocery store visit.
Yes, M.E., our newest addition, is a chunky love. Is she too big or too little for four months? We'll see at her next well-child visit. Honestly, I don't care what the growth charts say. She started out small, and now she comes in chunk-style – just the way I like my babies. Of course, Rae (my second) was on the small side at this age, and she was perfect, too. (Yes, I'm biased. I'm their mother. I'm supposed to be.)
I feed M.E. when she's hungry, when she begins to stir in the night, when she cries during the day, or when she just wants to be close to me. I take note of her rolls, and I pump my fist in the air in triumph. I have a healthy baby, with strong limbs, who is growing each and every day! I "wear" her as I go about the daily grind. She's a lovely accessory, and yes, it is quite comfortable to keep her so close to me. She sleeps close by and I sometimes hear her soft sighs and marvel at the wonder of her. I soak up her smiles and watch as her cheeks move in involuntary sucks long after she's ceased nursing and is sleeping, curled into me.
I don't really care what others think or say about my baby. She is tiny for four months. She is big for four months. Perhaps she's an androgynous sprite with hair that defies gravity to the casual onlooker. And I wholeheartedly agree with the "experts" that she's an angel attached to me.
This post is not an endorsement of any particular type of parenting. If, as you read this, you're wondering why my baby appeared to be "attached" to me as I foraged for food for my family at the grocery store, attachment parenting, or some semblance of it is the ideal I strive for, but I've found some of its principles – which seem to change anyway – are not always a constant reality in the trenches.
This is, on the other hand, an endorsement of mom tuition - a gift I believe all women-turned-moms possess. Use it, and use it wisely.
This one's for all the new moms who – after a trip to the grocery store or anywhere out in public (or even during a click-by on some random new parent discussion board where a plethora of welcome and sometimes not-so-welcome advice awaits) - might find themselves lying awake in bed at night reciting an inner monologue of self-doubt about their mothering. Silence the inner critic. Once you become a parent, it is a waste of precious energy to seek popular acclaim from the experts and all those who make their public opinions known. Parenting gurus – from your own mom to the cashier at the grocery checkout line – are an opinionated lot, and each has his or her own idea of the right way to parent. If you try to listen to everyone, you'll end up with confused kids and no firm parenting principles of your own.
Please ignore the sweet old lady in aisle 7 who tells you your baby is too big. Ignore the cashier who says your baby is awfully small. Ignore comment number 5 on the discussion board that says the only way to be a good mom is to do this or to not do that. Ignore the friend who advises you to let your baby "cry it out" if every ounce of your maternal being is saying it doesn't feel right. Tune out the finger-wagging advice that tells you you're spoiling your baby by keeping him close to you all day. Be the mother you want to be. Better yet, be the mom you feel called to be. Smile politely at all of your baby's admirers (they really do mean well), and snuggle up with your little one. Then repeat after me: Your baby is fine, and so are you.
Mother knows best, and you – not the woman who tickles your baby's toes in the produce section – are your child's mother. Be secure in your role. Because your baby doesn't feel more secure in anyone's arms but your own.
Copyright 2009 Kate Wicker
About the Author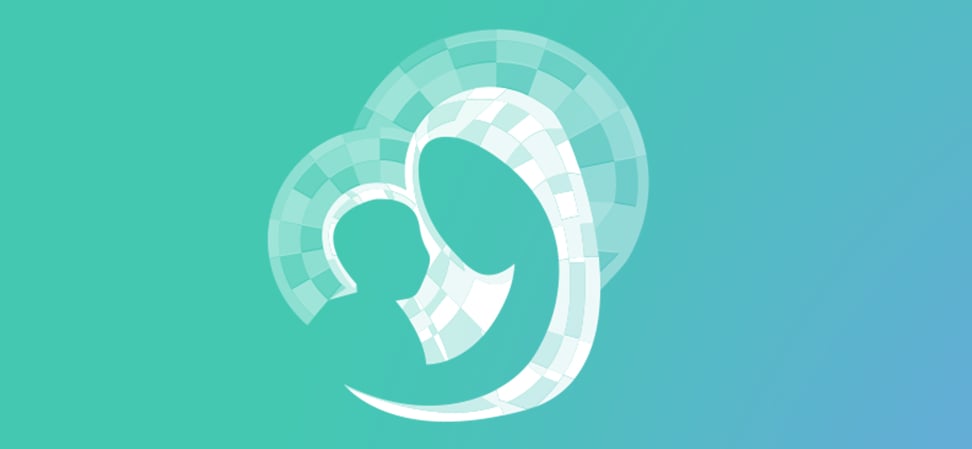 We welcome guest contributors who graciously volunteer their writing for our readers. Please support our guest writers by visiting their sites, purchasing their work, and leaving comments to thank them for sharing their gifts here on CatholicMom.com. To inquire about serving as a guest contributor, contact editor@CatholicMom.com.