We are nearing that dreaded or perhaps welcomed time of year- BACK-TO-SCHOOL! Some children have already begun classes and some are about to enter into their homeschooling routines or are getting back on that big yellow school bus and will begin anew: backpacks filled with brand new crayons and freshly sharpened pencils while possibly a few butterflies dance around in their stomachs. Our older "kids" are embarking into that whole new world of college or may be returning for another year there. Lots of preparations going on for parents and children alike!
I am running a week of posts at my blog, fun, information, and also a contest this week to help get us ready for back-to-school. I say "help us get ready" because this week may be more about the parents than the kids! We'll see how it unfolds. As I stated in an earlier post, I will enter every one's name who comments here this week or who is a contributor of a guest post into a drawing to win a copy of my new book: Mother Teresa and Me: Ten Years of Friendship which will be released in September some time and another winner will receive a beautiful Rosary that can be given to your college bound "child" or used yourself for the many Rosaries you will be praying for him or her (or for more than one child in college at a time as in my case).
On Wednesday, I'll be posting a new radio segment in which Teresa Tomeo and I will be chatting about back-to-school. Please feel to visit and comment on my posts this week. Please also feel free to spread the word to you friends and please link and share.
First off, let's remember that we can still have a great influence on our college-bound "kids" even from afar. That's when we are praying like St. Monica unceasingly for them. We can even fast and pray for them being mindful that they are being exposed to many other kinds of teaching that will be contradictory to the way we have raised them. This is when we hope and pray and really have to trust that the foundation we built for them based on prayer and the tenets of our faith will be strong in their hearts.
For the younger ones, we have to make it our business to know what's being taught to them at school. We are of course their first and fore most educator according to our holy Mother Church. Even Catholic schools may and do unfortunately teach erroneous things. We must be aware, vigilant, and proactive in our children's education. I'll have a guest post from a Mom whose blog is all about purity or lack thereof in the Catholic classroom.
I will be featuring some excellent guest posts here this week pertaining to kids off to school, home-schooling, college, and much more. Be watching for a college survival guide this week - for the parents, not the "kids!" Also, be watching for my article about back to school coming up in September's Canticle magazine.
I'll be back later today to post some more. In the meantime, please pass the word about our week here and feel free to chime in with a comment about what you're going through right now or maybe your own back-to-school traditions.
Copyright 2009 Donna-Marie Cooper O'Boyle
About the Author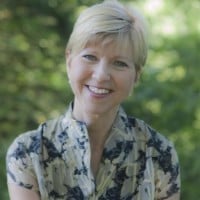 Donna-Marie Cooper O'Boyle is a Catholic wife, mother, grandmother, international speaker, pilgrimage leader, award-winning journalist, and author of over 30 books. She knew Mother Teresa, participated in a Vatican congress, and St. John Paul II blessed her work on Mother Teresa. She writes for L'Osservatore Romano, National Catholic Register, Magnificat magazine, Our Sunday Visitor Newsweekly, Catholic World Report, and more. Visit DonnaCooperOBoyle.com.