Reflection on the Daily Readings for 9/12/09 by Fr. Bertrand Buby, SM
Two reflections follow for Saturday, Sept. 12, 2009. One from the
continuous readings and the second, the Feast of the Holy Name of Mary
Scripture: Lectionary # 442. I Timothy 1:15-17. Psalm 113:1-2.3-4.5.6-7.
Luke 6:43-49.
Our Scriptural prayer and meditative readings are inspirational and
motivational. They are meant to make us do something with the help of the
Holy Spirit in the inspirations they give us and our own self-giving
through doing some good things for others, for the Church, for society.
Deeds are to follow what we hear in the spirit-filled words. We should
keep in mind the following verse from Hebrews 4:12: "?For the word of God
is quick, and powerful, and sharper than any twoedged sword, piercing even
to the dividing asunder of soul and spirit, and of the joints and marrow,
and is a discerner of thoughts and intents of the heart."
Jesus says to us, "Anyone who desires to come to me will hear my words and
put them into practice." Paul, in our first reading realizes how the
redemptive action of Jesus has had effect in his life. After his
conversion, he is not afraid to identify himself with the apostles in his
epistles and he puts the words he has heard from them into action both in
his own life and in those whom he addresses in the newly formed Christian
communities. He points out how Christ has displayed great patience with
him so that he could become an example to those who later would have faith
in Christ and have eternal life. Jesus words as handed on to him have had
a profound effect in him and given him a turning point through his
conversion (a "metanoia"). He now puts them into practice through his
pastoral concern and through his writings to these communities of faith.
He knows he has been forgiven and now is free to teach others about what he
himself has learned and experienced and now lives out for their sake.
We are reminded of this in our Psalm which can serve us throughout this
day: "God raises up the lowly from the dust; from the dungheap, he lifts up
the poor." (Psalm 113:6-7). We are to become other Christs to our
neighbors and our enemies sharing the goodness that we have received from
Christ's redeeming love and from the gifts of the Holy Spirit in the
Scriptures and the Sacraments. We are as the Gospel suggests to make sure
we have a solid foundation built on the Rock which is Christ. Amen.
Scripture: Feast of the Holy Name of Mary, September 12. Genesis
3:9-15,20. Romans 8:28-30 or Galatians 4:4-7. Luke 1:26-38.
Miriam is the Aramaic name that Mary has. She is named after the sister of
Moses (a great prophet and mediator) and Aaron (a priest). It has many
meanings but is closest to the meaning of Lady of the Sea. One of the
traditional titles given to her in our Catholic faith is Stella Maris or
Star of the Sea. It shows the dignity and respect we have for names
especially for those who are great examples of how to live life to its
fullest in union with God. Would that all of us named after such holy
persons could live out to our name given at Baptism. It is interesting
that verse 20 of Genesis is used when Adam gives the name "Chavvah" to his
helpmate. We translate this into English as Eve. This act of giving her a
name reflectsf a social ideal and expresses Eve's essential nature and
destiny. The animal world is incapable of giving names, but humans who are
"rational" do give names that should confer dignity and respect for the one
named. Like Eve, Mary's name is one that gives life and spiritually
propagates life.
Luke is the Evangelist who takes us back to the earliest stage of life in
Mary. She is probably twelve or thirteen when the Angel Gabriel comes to
her and announces her vocation. Fortunately, she obeys what she hears from
the Angel and gives her conscious and deliberate assent to the message. Her
"Yes" was awaited by all of us, but it is St. Bernard who expresses it so
well in one of his Marian homilies. Luke has so carefully constructed this
passage that it is easily the most important Marian passage about her and
leads us to understand other references to her in the New Testament ranging
from Paul's to John's in the Gospel and perhaps to to the symbolic chapter
about the woman clothed with the sun in chapter 12 of the Apocalypse (Book
of Revelation).
On this day we honor the holy name of Mary and keep her presence alive by
our prayers dedicated to her. Two of the best from a devotional point of
view are based on the mysteries of the Annunciation and the Incarnation.
Paul VI in his great encyclical Marialis Cultus encourages us to pray the
Angelus and the Rosary especially in the light of their Scriptural
foundation. We often call Mary the Blessed Virgin Mary which springs from
Luke in the Visitation scene and from the beatitudes that are seen in
connection with her response to Gabriel.
The Genesis passage is soon taken up by the earliest theologians and
bishops and sees a connection between Eve and Mary through their names as
well as through their nature and destiny in the plan of God. There are new
insights into comparing Mary with Eve without taking away from the goodness
and greatness of the first woman named Eve. Cardinal John Newman, who was
a skilled reader in patristic texts thought that the New Eve title for Mary
was the foundational piece for marian theology and reflection. He also was
convinced there is need for development in dogmas concerning Mary and this
is happening by giving Mary her proper place among the saints of all ages
and seeing this through the Scriptural passages that refer to her. Though
in the eyes of many these passages are considere few they are like pearls
of great price found in the roaming fields of sacred scripture including
the Old Testament writings. May we be devoted to growing in our devotion
and knowledge of Mary who like Eve brought forth human life. For Eve it
was Cain and Abel; for Mary it was Jesus. Amen.
About the Author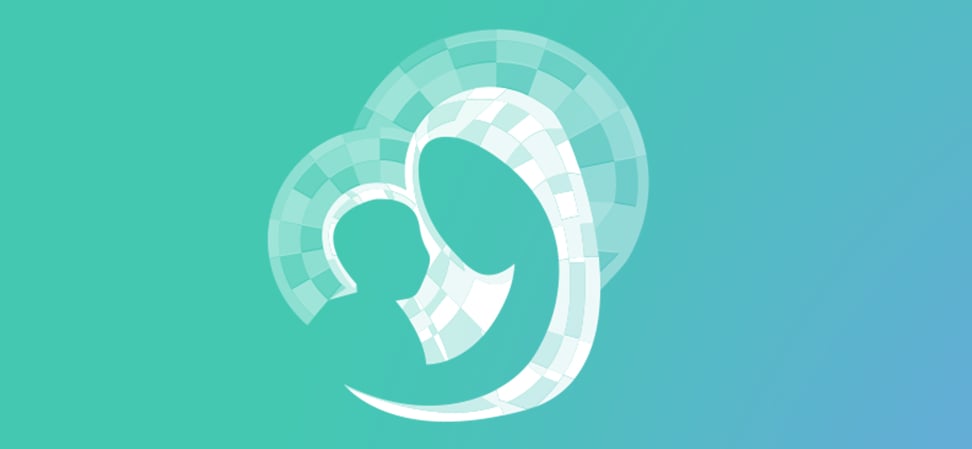 We welcome guest contributors who graciously volunteer their writing for our readers. Please support our guest writers by visiting their sites, purchasing their work, and leaving comments to thank them for sharing their gifts here on CatholicMom.com. To inquire about serving as a guest contributor, contact editor@CatholicMom.com.