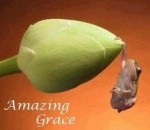 Carol Gray has developed a technique called social stories to help a child with ASD (Autism Spectrum Disorder) understand cues and actions for specific social situations. Social stories are an effective method of providing both guidance and direction to promote self-awareness, self calming, and self-management in responding to social situations. The technique involves creating a short story that describes the situation and includes appropriate actions and expressions. By creating a short story, the situation is described in terms of relevant social cues, anticipated actions and information on what is occurring and why. The stories are written according to specific guidelines based on Gray's extensive use of this technique. The story is also customized for the individual and their circumstance (Attwood, 1998).
The New Social Story Book by Carol Gray -Limited preview
Social Stories for Church:
ecrater.com-This is a Church Social Story complete with 6 PECS. For use with a Big Communication Board or without. The board and pecs have been heat laminated and on 110 lb card stock.
leechbabe.wordpress.com- an example of a Social Story about church
setbc.org- Under Community Category (Community, Groups, and Events) Visual scripted routine for going to church. Cut each strip, and laminate for durability. Put each strip on a ring. This portable support is like a trip book in that it explains what is going to happen next.
On Sunday, I Go to Church- A social story kit that creates a picture schedule of what is going on during the service.
Websites that have Social Stories:
polyxo.com- Social Stories for At School, Around Town, Being Polite, Emotions, Figures of Speech, Hygiene, Major Events, Sports & Games
adders.org- Social Stories by parents
kansasasd.com- page 1 and page 2- a TON of social story and power card examples, some using special interests like Dora the Explorer, Blues Clues, Bob the Builder, Transformers, etc.
How to write Social Stories:
polyxo.com-Introduction to Social Stories. Scroll down to Writing a Social Story
child-autism-parent-café.com- How to Write a Social Story
ehow.com- How to Write Social Stories for Children With Autism
ehow.com- How to Write a Social Story for kids with autism or Aspergers, or other behavior issues
autism.healingthresholds.com- Social Story Therapy for Children with Autism
Free Pictures to Make Social Stories:
do2learn.com- FREE Picture Cards to use to make social stories.
setbc.org- PictureSET is a collection of downloadable visual supports that can be used by students for both receptive and expressive communication in the classroom, at home, and in the community. This searchable database allows you to find a wide range of useful visual supports for different curriculum areas, activities, and events.
*Some children do better with real pictures that can be taken with your digital camera.
Copyright 2009 Laura Grace
About the Author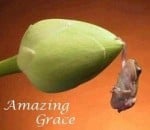 Laura Grace was a special education teacher years ago and has taught CCD for 16 years. She has been a contributor at catholicmom.com since 2006, is part of the Gospel Reflections Team, and creates lesson plans for religious education and homeschooling. In 2008 Laura started her own blog, The Catholic Toolbox where she posts activities, crafts, games, worksheets, puzzles, lesson plans, classroom tips, etc. for all ages.