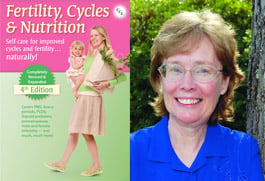 This week, as we count our blessings on Thanksgiving, we welcome our special guest Marilyn McCusker Shannon. Marilyn and her husband Ron have been a Teaching Couple for the Couple to Couple League for Natural Family Planning (NFP) since 1982. Her interest in the impact of nutrition on reproductive health is an outgrowth of her educational background and her experience as an NFP instructor. Marilyn is the author of a wonderful book entitled Fertility, Cycles & Nutrition 4th Edition

.
[podcast]http://media.libsyn.com/media/catholicmoments/cm128.mp3[/podcast]
Imagine a movie scene with your family at the Thanksgiving table with hands linked by movie magic to Lisa Hendey's family and her family linked to a 1940's American family. Join Deacon Tom for this unusual invitation to produce an American classic movie.
During this week's Mary Moment, Sarah Reinhard shares why she's thankful for Mary.
This week's closing song is Thank You from Send Me by Billie Tarascio.
This episode of Catholic Moments is sponsored by CatholicMatch.com, the Leading Catholic Singles Community. Share your feedback at 206-339-9272, comment here on the blog or email lisa@catholicmom.com.
Links for this Episode:
About the Author