My husband and I made the total consecration to Mary on the feast of the Immaculate Conception. Technically, I already made this vow eight years ago while serving with a traveling retreat apostolate. But if there could be an annulment for such a vow, I think I would qualify. I was under the influence of holy peer pressure. I hated the rote prayers of preparation, and formed the words of the consecration without really knowing what I was getting into. Although I loved Mary sincerely back then, I didn't know all of what I was signing up for.
Now I know. And wow, it gives me pause to go through with it! St. Louis de Monfort, who conceived of this particular devotion to Mary, lived in France right around the time of the French Revolution. Previous to the Revolution, the Church in France had been infiltrated by Jansenist ideas. Jansenists were like the Catholic version of Calvinists, and held a very harsh view of God. The God of Calvin is arbitrary, saving some and damning others. One must live a very, very austere life and hold a view of man as totally depraved. Then, as the historical pendulum swung, the Revolution brought in the opposite heresy: we, by our enlightened minds, save ourselves. A tremendous persecution of all things religious began.
God's antidote for any time period's heresy is to raise up saints who can highlight the opposite quality of God. During this time he gave us Margaret Mary Alaquoque, who emphasized the burning love of Jesus' Sacred Heart. He also gave us St. Louis de Monfort and his method of total consecration to Mary. In St. Louis, God desired to remind us that we have an exceedingly tender Mother who wishes to guide us and feed us in the spiritual life. She desires to present our sacrifices and prayers in the most perfect way to Jesus, just as it is like a mother to straighten her child's tie and comb the last hair into place before school pictures. What a gift to those who, due to Jansenist influence, were perhaps fearful to approach God? They needed no longer fear, because of the tender intercession of Mary. And likewise, a God who would so generously crown his Mother in graces for us, giving her to us that we might all be saved; well this God could not be like the One Calvin envisioned.
So what is the consecration? St. Louis describes it as holy slavery to Mary. This hurts our modern American ears, but would have drawn in the Jansenists, as they were comfortable with austerity. It's a tender, loving slavery in which we entrust our bodies, property, lives and even spiritual goods to Mary. This means that we live in such a manner as we consider our house, car, vacations, etc, as belonging not to us but to Mary. What kind of car would Mary want me to buy? Probably one large enough and reliable enough to get my family from point A to point B, but nothing too expensive or flashy.
What does it mean to give my life to Mary? Of course, it means the big stuff like our vocation and big decisions, but more importantly, it requires us to ask ourselves at each moment, "what would Mary want me to be doing now?" This takes care of big sins first of all. But would Mary want me to get in that sarcastic dig toward someone I dislike? Would she want me to stay up past my bedtime poking around Facebook? Giving my life to Mary is an accountability in the many small things of life, as well.
Finally, in this consecration we are giving her all our spiritual goods, too. While the merit we gain by good actions stays with us, we are giving her the fruit of those actions: the graces won. Then we ask her to distribute those graces according to her will, or at least to let them go through her hands. This startled me at first, as I thought I would no longer be able to pray or sacrifice for anyone specifically. Then I realized that there is no more perfect way to obtain spiritual favors for others than through Mary's intercession.
If holy slavery is just too uncomfortable a phrase, maybe we can re-label this devotion "Total Investment in Mary". Imagine that you met an investment banker who had a 20 year record of quadrupling every dollar invested, every single time. All you would have to do is sign over every paycheck to him, and he would take care of paying your mortgage, credit card debt and all your bills. Plus, he would gather up a nice sum for your retirement. Then imagine that this banker is your favorite uncle, who bounced you on his knee since you were a baby. Would you hesitate to sign those checks over? Maybe at first, but when you consider the benefits, you'd choose to jump in, wouldn't you?
Such it is with Mary, who loves us as her own beloved children. For over 2,000 years she has been known to not only point us in the right direction toward her Son, but to give us inestimable helps on the road to getting there. So I'm a slave of Mary! And I've never been so free.


Copyright 2009 Libby DuPont
About the Author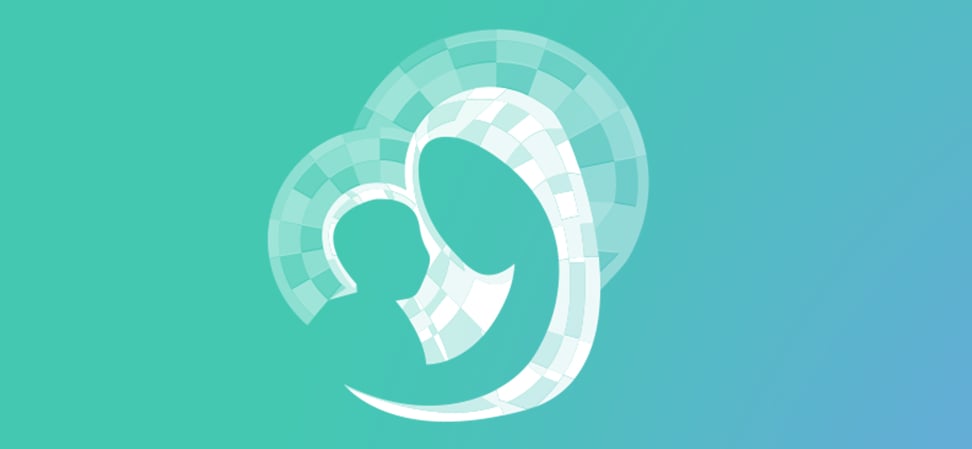 We welcome guest contributors who graciously volunteer their writing for our readers. Please support our guest writers by visiting their sites, purchasing their work, and leaving comments to thank them for sharing their gifts here on CatholicMom.com. To inquire about serving as a guest contributor, contact editor@CatholicMom.com.