Life never turns out the way we think it should, much less plan it to. Does it? Too many times we are left feeling short-changed, overlooked, and unsatisfied; especially during the holidays. Long ago I stopped trying to plan, predict, or assume that life was or would be anything than what was happening in the here and now. When I say I've gotten good at not planning, predicting, or assuming what will happen in my life, believe me, I've learned the hard way. It isn't the big things that get in my way. It's the little things...always the little things. Like planning a pleasant day of Christmas baking with my daughters.
I've been rolling out this dough long enough to know that to proceed with high expectations will cause my cinnamon bread to flop. Keep things simple. It makes life a whole lot easier and less disappointing. Yes, even when it comes to receiving Christ within our homes. Select the recipes, buy the ingredients, and leave the rest to serendipity. A prayer to St. Pascual wouldn't hurt. Like this morning. Lucky for me, the girls had already picked out their cookie and candy recipes. This past week I shopped and made sure I had all the needed ingredients which were set on the countertop as an enticement, a promise, a gift. The only thing missing was a date. Christmas baking wasn't stuck to my calendar or my planner in peppermint pieces or syrup toffee. I've ended up with too many sticky fingers that way. Whichever day presented itself in the dusty haze of activity would be a gift.
At first I didn't realize the opportunity. I'm a bit slow that way. And I'm a bit lazy some days. The opportunity arrived this morning when my youngest came to me with a lumpy cellophane wrap of sugar cookie dough and the request to bake. After a brief jolt to my tired- recovering-from-a-cold-relaxing-in-a-recliner body, I realized the moment being presented and I seized the gift offered in that cellophane lump of dough. All three daughters were home. The kitchen was ready and waiting. There was a bountiful pantry. It was a chilly December day. It was the perfect moment! It was a blessing. It was a gift. I seized it.
The rolling pins came out. The sugar was measured. Eggs beaten. The dough was unwrapped and, as I shook the flour for each girl to roll out her dough with, that's when things started to go sour. And we hadn't even begun the first batch of cookies!
One of the girls said something to the other. The other one misunderstood it and immediately noticed her favorite cookie cutters were at her sister's elbow rather than her own. She had a tart remark to toss across the table and the war of words was on. And we hadn't even started!
I could have sat down and lumped my discouragement inside that cookie dough. I could have thanked the girls for throwing this gift back in my face and left the room, but I've used cookie cutters far too long. I know that if the first batch is rolled out too thin you gather it up and redo it until it's just right. If it's too thick, you keep that rolling pin going until it yields to your touch. I mildly corrected the two feuding sisters and let it go. I let it go and allowed God's plan to take over.
The dough rolled smoothly and the cookies popped out of the cutters perfectly after that. Right? Wrong!
My oldest daughter decided to bring her laptop to the table and check to see if her biology teacher had posted her final grade. The computer became the fourth sister at our festive table. Behind a screen of hardware and software, she began clicking and muttering under her breath while her sisters rolled and powdered and cut. I helped slide the spatula underneath the cookie dough and transferred it onto the cookie sheets. Does anyone else see something wrong with this Norman Rockwell picture?
I could have told her to take that modern day appliance out of my cozy kitchen and come back when she was in the mood to bake, but that wouldn't have frosted any cookies. So I let it go. I let it go and allowed God's plan to take over.
I talked with her about her grade and her teacher and her new schedule. We talked as she clicked, her sisters stamped with their cookie cutters, and I embraced the moment. We were all together in the here and now…whatever that was. I had to remember that my ideal and my reality weren't necessarily their ideal and their reality. Somehow we had to meet in the middle and accept our reality. That would make it ideal.
Did things get better? Not really. One of the boys joined us in the kitchen. Ipod plugs danced out of his ears. He sat next to his sister and, despite the screen and the plugs, they communicated. There were a couple of giggles, elbow bumps, and plenty of balled pieces of cookie dough snatched from the younger sisters.
Annie and I proceeded to crack peppermint candies in a sandwich bag, chop walnuts, and beat egg whites into frothy peaks. When I turned around, the older two had left their work stations and my most energetic baker of all was already getting tired of kitchen duty. The middle daughter had disappeared entirely and I found her on the computer in the next room. So much for my precious gift of time and family.
Now, trust me, it isn't beyond me to escape into a corner with my laptop as well. Some days it's the soul of my existence. Some days it's easier for me to simply face a receptive computer screen than the faces of my family who expect so much and give so little. But today I realized that Christmas isn't just about cookie baking or candy making. It's about much more. It's about Christ being present in my home. It's about Christ-like attitudes and serving as He served. It's about choosing Christ and being happy in the moment. It's about enjoying the gifts He has given me and not looking for others to give me anything in return. It's about finding joy within myself and passing it to others rather than expecting to find it in those around me. Again, it's the little things...always the little things. I wasn't about to let the opportunity pass me by.
So I pulled out hot cookie trays and popped fresh ones into the oven. I dropped peppermint drops on waxed paper and I rolled chocolate drop cookies in powdered sugar. I snuck licks and drops of sugary medley all by myself. And I hummed Christmas carols. I spoke sweetly to delinquent elves and arranged cookies on holiday plates. It became my own little wonderland and my soul was happy.
Then I began to notice something. As the drifts of peppermint, vanilla, lemon, and chocolate snowed throughout my house, the sounds coming from my living room were happy and cheerful. Gleeful even. The high-pitched voice of my daughter met the lower-pitched one of my son and then a burst of laughter followed. A boyfriend showed up. More laughter. Annie skipped through the house, checking the plates, sniffing the bowls, and examining the bakeries. At one point I saw my older and younger daughters in an Eskimo hug and nose-kiss. My other daughter, in the moody throngs of adolescence, was quieter but obligingly took up the newly delivered box of Christmas cards, cozied herself a spot on the living room floor, and began to stuff and seal the envelopes.
Lunch was brought out and everyone began to gather at the table. Talking mixed as easily as cookie sprinkles. Jokes rolled across the table like peppermint drops. I noticed a steady stream of children rising to the countertop, sampling the holiday trays of goodies, and sitting back down at the flour-anointed table.
After the oven was emptied, the trays washed, and the countertops cleaned; calm descended over the house. Oldest daughter left for work. Boyfriend left. Son went to finish a paper. Middle daughter went back on computer. Youngest daughter drew me a picture.
As I wiped the table again, I realized what a blessed and wonderful a day it had been. I also realized how easily I could have missed the graces of this day. Children at home. Laughter. Smiles. Giggles. Jokes. Cookie dough. Sugar. Peppermint smiles. Those are the things that proclaimed Christ's presence in my home today. Those were my gifts today. Again, it's the little things...always the little things. Did I receive them graciously, knowing that they are not promised to me tomorrow?
It doesn't have to be the way we've been plumed into thinking it has to be. Had I planned it down to the last walnut and set my expectations too high, I could have missed the smiles and laughter that came of their own free will...without me having to wave a wooden spoon or anything. There were no sour teenaged moments today, no sad little one, no chagrined mother, no ransomed and captive siblings. There was just a weak, lazy, self-centered mother…with the children God has blessed her with to make her stronger, less lazy, and---certainly---less self-centered.
It is up to each one of us to bring Christ to others. It is up to each one of us to ask Christ what His plan is for our day. He has the best-laid plans. Ours dull in comparison. Our plans are nothing when compared to His presence. Each one of us must ask what we are doing this very day to bring Christ to our children. By our very example, we draw them to Christ. Do our actions draw our children to us and to our family table? Or do they push them away?
We don't have to all be in the same room doing the same thing to make it blessed. Hallmark makes us believe that's the only way. Norman Rockwell (as much as I love his art, God rest his soul) engrained that into our brains. Thomas Kinkade carries on the myth. But this is not the reality. The reality is allowing our children to be thankful they are home, to know they can walk into our kitchen without fear of failure and retribution. The reality is what takes place within our homes and our hearts. The reality is the love we have for our families and the love we wish to impart to them.
Remember this season that Christmas is not about cookie baking or candy making. It's about a baby...and how we receive Him into our homes and hearts. Again, it's the little things...always the little things.
Sopapilla Cheesecake
* 2 cans crescent rolls
* 3 (8 oz) blocks cream cheese
* 2 cups sugar, divided, 1 ½ cups and ½ cup
* 1 ½ teaspoon vanilla
* 1 stick butter, melted
* 1 ½ teaspoon cinnamon
Spread one can of rolls into a 13x9 pan. This is the bottom crust.
Mix together: cream cheese, 1 ½ cups sugar and vanilla until creamy. Spread over bottom crust.
Now spread one can of rolls on top of filling as top crust. Pour melted butter over top; mix remaining sugar and cinnamon and sprinkle over the top.
Bake at 350 for 30 minutes. Cool and cut into squares.


Copyright 2009 Cay Gibson
About the Author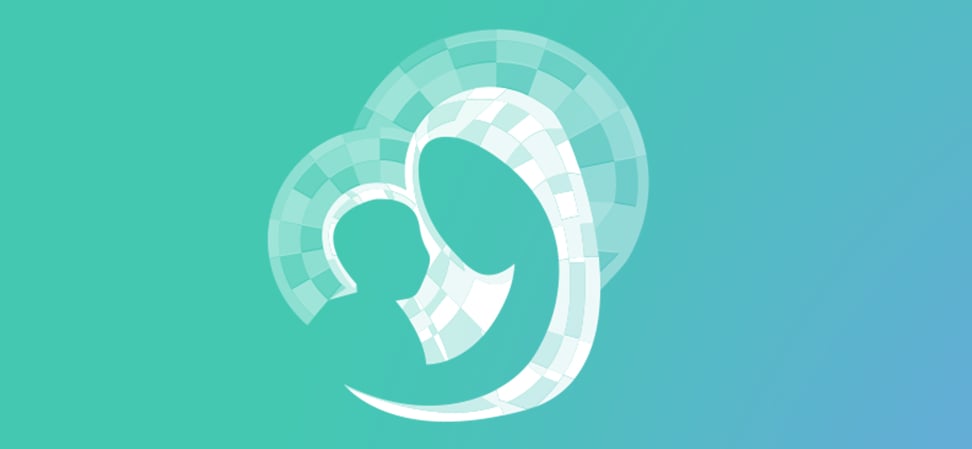 We welcome guest contributors who graciously volunteer their writing for our readers. Please support our guest writers by visiting their sites, purchasing their work, and leaving comments to thank them for sharing their gifts here on CatholicMom.com. To inquire about serving as a guest contributor, contact editor@CatholicMom.com.