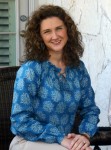 Every Friday morning, my parish offers hosts a group rosary. There is something really special to me about praying the rosary with others and I've been considering attending ever since I first read it in the bulletin. I've been hesitant because I would have to take my three-year old and I worried that she would disturb everyone.
One Friday morning I finally decided to bite the bullet and take her with me. I reasoned that since she can sit through mass, why not a rosary? I'll admit my plan was not well thought out, because my idea was to give her plastic rosary beads to emulate. It wasn't until after we began that I realized how noisy those little beads are when she swings them around.
Still, she did OK. Not great. There was a moment when I felt the need to walk her outside and discuss sitting still, but no one gave me the evil eye. Or, more accurately, I didn't see anyone give me the evil eye. The others either ignored her or were nice about her being there.
I know that I am not alone. Many moms of small children fight this issue of wanting to do things but worrying about the behavior of their kids. Even though my experience with her during the prayer wasn't perfect, was actually a little frustrating, and difficult to concentrate deeply on my prayer, I am encouraged to return and give it another try. Just as it took a lot of planning and practice for my children to learn to sit through Mass nicely, this will require the same dedication. Regularly praying the rosary is such a strong, powerful connection with our faith that I know in the long run, it is worth the frustration to keep attending. Who knows, perhaps it will become a special time for my daughter as well.
Copyright 2010 Lisa Jones
About the Author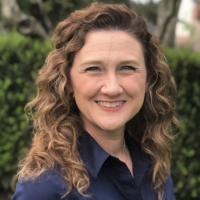 Lisa Henley Jones is a wife, mom, native Texan, and parish communications director. She enjoys reading, walking, going on date nights, and cheering on her kids in their activities. As a social media consultant, Lisa teaches Catholic parishes to engage, inspire, and evangelize on social media. Find her blog at Of Sound Mind & Spirit and her social media course at Parish Social Media.