When our son Peter was in the hospital in St. Louis and it was clear that he was not going to live, friends of ours drove straight through the night from the Twin Cities to say goodbye to him and to be with us. From a practical point of view, it was a useless endeavor. Both sets of grandparents were there, we had our physical needs met. There was nothing these friends could do to save Peter's life or to spare us from the grief that comes from suddenly losing a baby. Yet as long as I live I will never forget that act of kindness. It was an act of generosity that I never would have asked for or expected from them. It speaks volumes to me about their love for our family.
Who has been there for you in tough times? The harder the situation, the more clearly I bet you can recall who it was who you leaned on for support. Perhaps they were there to listen, to cry with you, or to just kind of hang around and let you know you were not alone. For people who don't have anyone like this when bad times hit, I think the situation can become unbearable.
As we approach Lent, I think this is good material for meditation. Some people might view our prayer, fasting and almsgiving as a way to earn our way to heaven, or a reinforcement of "Catholic guilt". Neither could be further from the truth. What we do during Lent is an effort to accompany Jesus, mystically, in the desert, in his temptation, and ultimately in his Passion and death. Let's look at each of these actions briefly.
Prayer. Our increased prayer during Lent is a chance to be a presence that comforts his sorrowful heart in his darkest hour. This is what Jesus desperately wanted when he was in the Garden, when he asked his Apostles to "watch one hour" with him. They fell asleep. Of course, being present with Jesus and his Mother is not a totally gratuitous gift on our part, since we belong there with them in justice. After all, they are not just friends suffering from some terrible effect of Original Sin, they are suffering to save me from all my sin! The more we watch with Jesus, present to share in his grief, the more we come to appreciate the saving work of Jesus.
One more thing on this topic of prayer: the more we are present with Jesus, the more we come to grieve over what makes him grieve. How much energy do we spend lamenting that we don't have enough money to accomplish our goals, or that we have to work too hard, or that people don't treat us with the respect we deserve? Jesus, on the other hand, suffers over sin. Like a loved one weeping over the sorry state of their beloved drug addict, Jesus sees that under the influence of sin, we are not living up to what we were created for. The desired outcome, then for prayer, would be deepened repentance for our sins and a stronger resolve to follow Christ.
Fasting. This has the same desired effect as prayer: repentance and commitment to Jesus. But it comes at it from a slightly different angle. Part of what made my friends' pilgrimage to my dying son's bedside so beautiful was what it cost them to be there. The gift of their presence cost them time, discomfort, sleep and gas money. The whole package is what spoke so loudly: We are willing to love you even when it's inconvenient. This is why fasting is such an important part of prayer, in Lent and the rest of the year. It puts some muscle behind our efforts to pray. It says of us that we are willing not just to be present to Jesus in his Passion, but to allow the effort to cost us. What we give up out of love creates a space in us that Christ can inhabit in our prayer.
Almsgiving. It has been stated before: Jesus didn't die on the cross for kicks. It was a gift of love to ransom us. The logical outcome of prayer and fasting should be almsgiving, the passing on to others o the mercy that has been shown to us. When I returned from St. Louis to prepare for Peter's funeral, I found that the house I had left in a disastrous state of "going on a trip" was miraculously clean. Knowing we had tons of out-of-town family coming to visit unexpectedly, our friends had tidied and scrubbed every inch of our home. This and hundreds of other acts of kindness were shown to us as we grieved, and though they couldn't completely alleviate it, they really lightened the load. By sacrificially giving our time, effort and money to those who are suffering, we are reaching out to Jesus as Veronica did, offering him some solace in his hour of need.
This Lent, let's challenge ourselves to allow our actions to bring us mystically to the side of our suffering Savior.


Copyright 2010 Libby DuPont
About the Author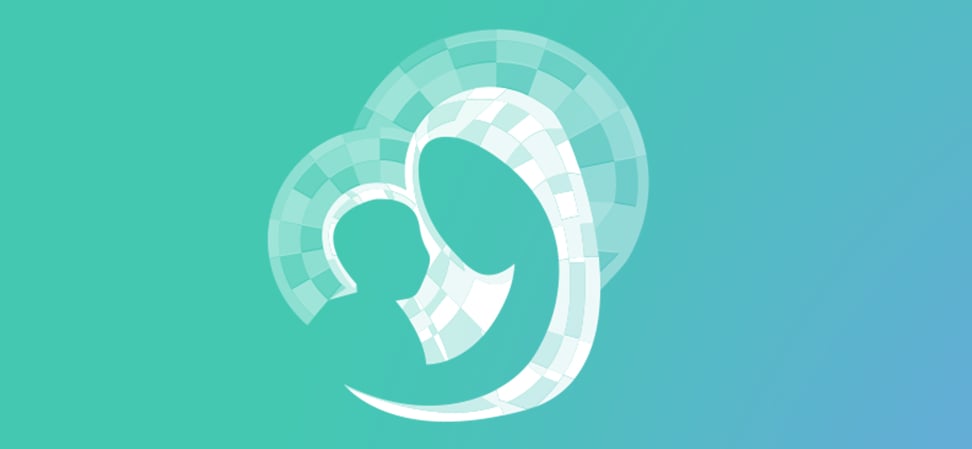 We welcome guest contributors who graciously volunteer their writing for our readers. Please support our guest writers by visiting their sites, purchasing their work, and leaving comments to thank them for sharing their gifts here on CatholicMom.com. To inquire about serving as a guest contributor, contact editor@CatholicMom.com.