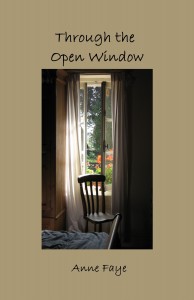 We are thrilled to introduce our next online novel, Through the Open Window

by talented novelist Anne Faye.
About the Book: Lucy Lyons is a woman trying to escape her past. Content to work as a librarian and live alone with her dog, all she wants is a simple life with no complications. When she decides to take the plunge and begins to write a novel during National Novel Writing Month, she gets much more than she bargained for. Her writing will not only force her to face her own secrets, but will also put her in the path of a handsome artist who shares her love of the written word. "Through the Open Window" is an engaging novel about second chances and the secrets we all keep.
About Anne Faye: Anne Faye is a homeschooling Catholic mom who writes from her home in Western Massachusetts. In her free time, she loves painting, quilting, and going for long walks with her dog. This is her first novel. Visit her blog at http://annefaye.blogspot.com
Chapter 1
I sat in the back of the room surveying my surroundings, clutching my notebook, desperately trying to fade into the woodwork. These people were writers! Conversations about plot concepts and writing techniques were going on all around me. What was I doing here? My boss Rachel had convinced me to come after I had casually mentioned seeing the flyer. I was in way over my head. I stood up to attempt a quick escape, but then the meeting leader came in and closed the door behind him. I was trapped. I slunk back into my seat and hoped no one noticed.
"Welcome to the National Novel Writing Month Support Group! For those of you who don't know me, I am Mike Duncan, your humble leader and fellow sufferer as we travel through this grand writing adventure. To you gluttons for punishment who are returning from last year, I praise your bravery and tenacity of spirit. To you new members, I hope that you find this month-long journey as exciting and fulfilling as the rest of us have. At the very least, at the end of it, you will have a great story to tell."
Mike was tall with sandy hair, a goatee, glasses and a kind smile. A couple of times he glanced in my direction and I wondered if he could see the look of fear in my eyes. He continued talking about the rules of NaNoWriMo. "Your mission, should you choose to accept it, is to write 50,000 words during the month of November. You need to shut off your inner critic and just write. Don't worry about the quality – just write. Try to get your word count out each day, so you don't end up with a huge word debt hanging over you that you are trying to make up the last day as you type for ten hours straight, consuming nothing but pure caffeine!" The people around me nodded and smiled knowingly. "Meetings will be held weekly at the library to get together and vent or get help on plot problems you were trying to work out. Word counts can be posted on the bulletin board that will be left up outside the Community Room entrance. Feel free to share your progress with others. A kick-off party will be held October 30th. Come dressed as your favorite character from a novel as a means of getting into the literary mood! If anyone has questions, please stay. I'll be available to talk after the meeting."
The group slowly but steadily filed out. I lingered behind as Mike was gathering up his things. My first instinct was to run, but something compelled me to gather up my courage and walk forward.
"Hi! I'm Lucy. I work here at the library."
"Oh, do you? I've always thought it would be fun to work at a library. I love libraries."
"Me, too," I laughed nervously.
"So, have you written a novel before," he asked.
"No, not at all. I haven't done any creative writing at all since I was in high school, and I'm sad to say that was quite a while ago. How about you? How many times have you done this?"
"This will be my fifth year."
"Five?! Wow! Have you had any of your novels published?" I asked.
"No," he said, shaking his head. "I just do it for the creative challenge. It's like when people run a marathon. They train and train just to see if they can do it. This is like that, except I don't need to train for a year and it doesn't require as much exercise!"
"What do you write about?"
"Things I know about mostly. I've written about schools I've gone to, places I've worked. Except, in my stories, it's my world. I can make people do whatever I want. I can combine people I know and make them into someone new. It's really a whole bunch of fun. This year I thought I might do something different, though. I was thinking of maybe attempting to write a sci-fi novel."
"Really? I have no idea what I'd write about," I said. "I'm not even sure why I came to this meeting. I have to admit the whole idea sounds a bit crazy. I was actually trying to sneak out right before you came in."
"Ah, I see. I blocked your well-timed escape," he laughed.
"Yes, exactly!"
"Well, something must have drawn you here."
"I don't know. . .it just sounded intriguing. Part of me has always wanted to write a book, but I've never really felt like I could do it. Books have such power. I've always loved to read and escape to other places ― pretend I was other people. I don't know that I could create a world that other people would want to escape to."
"I know exactly what you mean," he said. "It does sound intimidating when you put it like that. But that is the beauty of NaNoWriMo. Nobody is asking you, or expecting you, to write the Great American Novel. You saw all those other people in here tonight, right?"
"Right."
"Well, eighty percent of the stuff that any of them write next month will be lousy, absolutely awful. You probably couldn't pay someone to waste their time reading it."
"Does that include what you write, also?" I teased.
"Oh absolutely! I have a drawer at home full of manuscripts that are mostly drivel. But every now and then, when I'm writing, I'll get into this amazing zone where the ideas just come and the words flow and it is just pure magic. That magic makes all the drivel worth it."
"Do you really think that I could do it?"
"Sure you could. Anyone can. There is no secret formula. You just need to be willing to sacrifice some time for a month to sit in a chair and write whatever comes to mind."
"I still don't know," I mused. "I'm not even sure where I would begin."
"Do what I do. Pick places and people you know about, changing the names and identifying details of course. You want to still have friends when the month is over! You'll be amazed how a story will just start coming." He paused. "There is a great book by Chris Baty called No Plot? No Problem! He's the guy who came up with the idea for NaNoWriMo in the first place. He offers some really good suggestions about getting started and how to survive the month should you choose to take the plunge. They probably have a copy of it right here in the library. You should check it out."
"Maybe I will," I said as I glanced down at my watch. "Wow, I didn't realize how late it was! I'm sorry to have kept you so long."
"Don't worry about it. It was my pleasure. I'm always happy to help someone get started on a writing adventure."
"Well, thank you," I smiled. "You have been very kind," I said as I turned to head out the door.
"Wait!" he called after me. "Are you going to come to the party Thursday night? Whether you decide to try writing a novel or not, the party will be fun. When else can you get together with real life versions of your favorite literary characters?"
"I'll think about it."
"OK. I hope I'll see you then."
*****
As I drove home, I couldn't help but think over the events of the evening. Did I really think I could write a novel? Did I actually want to try? What would I write about? Mike said that I should write about something I knew. Mike had such beautiful blue eyes. I caught my breath just thinking about them. OK, I needed to stop thinking about his eyes. I wasn't looking for a new love interest. I wasn't looking for love at all. Besides, a guy like that must have a love interest of his own anyway. Even if I went ahead with the project, I decided I would do it without the help of the support group. I didn't want to see Mike again. I didn't want life to get complicated.
Join us next week for the next chapter of Through the Open Window

. Can't wait for more? Check out Through the Open Window

at Amazon!
Copyright 2010 Anne Faye

About the Author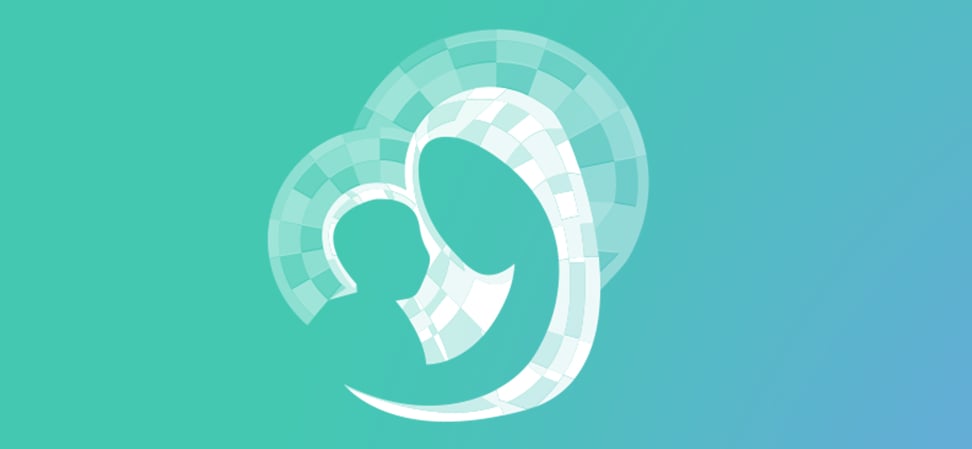 We welcome guest contributors who graciously volunteer their writing for our readers. Please support our guest writers by visiting their sites, purchasing their work, and leaving comments to thank them for sharing their gifts here on CatholicMom.com. To inquire about serving as a guest contributor, contact editor@CatholicMom.com.