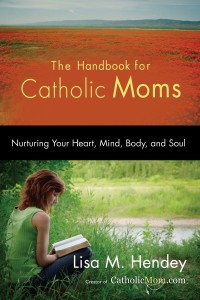 One of the exciting things about launching The Handbook for Catholic Moms: Nurturing Your Heart, Mind, Body, and Soul has been all of the opportunities to get out and meet wonderful moms! I just learned that I'm going to have the opportunity to do this in Chicago on April 14th at a great event being hosted by the Daughters of St. Paul and the Pauline Books & Media Center. Honestly, whenever I'm in Chicago I always make a visit to their store, so it will be a real treat to spend time with the Sisters and all of you. Also, for my non-mom friends out there, please know that you are welcome to attend this event - in fact, I hope you do! If you live any where near Chicago, I hope you'll join me for what promises to be a very fun evening. Also, can you help me spread the word? If you have a website or blog, please feel free to grab the following press release with all of the details and spread it for others to see. Thanks and I look forward to meeting you!
Lisa M. Hendey, creator of CatholicMom.com
visits Pauline Books & Media
April 1, 2010, Chicago, IL – Lisa M. Hendey, in her compelling first book, The Handbook for Catholic Moms: Nurturing Your Heart, Mind, Body, and Soul, collects the wisdom of her ten-year-old website, CatholicMom.com. Hendey will be promoting her new book in Chicago on Wednesday, April 14 from 6:30—8:30pm at Pauline Books & Media located at 172 N Michigan Avenue. This Mom's Night Out event will allow Catholic "moms" to receive the encouragement they need in their most important vocation. After the event she will be available for a Meet and Greet.
Drawing from the deep tradition of the Catholic faith, Lisa Hendey coaches Catholic moms in how to care for themselves—heart, mind, body, and soul—so that they can better love and care for their families, their neighbors, and their Church. With warmth and wisdom, Hendey creates an environment where Catholic moms can reflect peacefully upon often-competitive topics like parenting style, types of schooling, and working outside the home. By sharing her own story, Hendey inspires readers to better balance their own needs with the demands of family life and faith commitment.
Lisa Hendey is a wife, mother, web designer, freelance writer, and the creator of CatholicMom.com, a website focusing on the Catholic faith, Catholic parenting and family life, and Catholic cultural topics. Hendey did her undergraduate work at the University of Notre Dame and later earned a Master's Degree in Human Resource Development from Vanderbilt University. Today, she heads a home-based web design business and is also a regular contributor to Catholic Exchange, Catholic Online, Catholic.net, and countless other internet publications. Her recent projects include her Catholic Moments podcast (www.catholicmoments.com), a weekly interview program. Hendey resides in Fresno, California with her husband Greg and their two sons, Eric and Adam. In addition to her work with CatholicMom.com, she is also the webmaster for St. Anthony of Padua's school and parish websites. Hendey and her family are also active members of the parish. She has done pro bono web design for Samaritan Women, a prison ministry agency and is involved in numerous community service initiatives.
Donna-Marie Cooper O'Boyle host of EWTN's Everyday Blessings For Catholic Moms, writes that "Lisa Hendey is the sister friend of Catholic motherhood! We know her so well through her work for families, her website, and her engaging podcasts. Lisa now brings us her book in which she openly discusses the essential elements of a Catholic mom's life in an exceptionally delightful, engaging, dynamic, and practical manner. You'll be turning pages and feeling as if Lisa is there by your side lovingly offering her insight and warm encouragement. You're going to love this book!"
To schedule interviews around the event or receive a review copy prior to the event, please contact Amanda Williams at 800.282.1865 xt 206 or e-mail awilli21@nd.edu.
For more information regarding the event, please contact 312-346-4228.
About the Author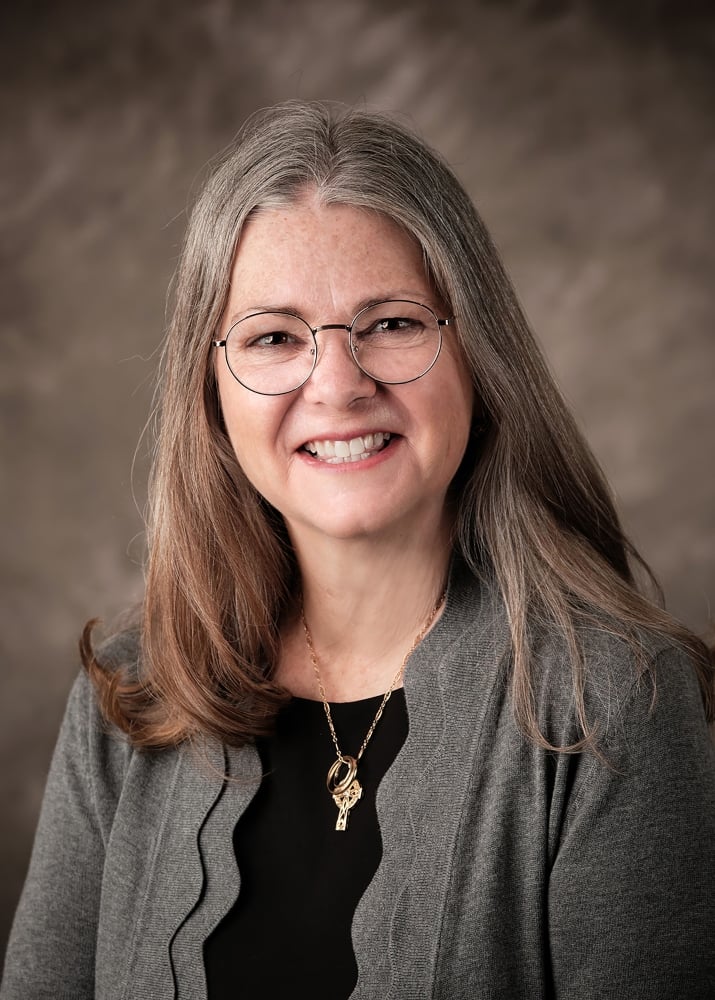 Lisa M. Hendey is the founder of CatholicMom.com, a bestselling author and an international speaker. A frequent radio and television guest, Hendey travels internationally giving workshops on faith, family, and communications. Visit Lisa at LisaHendey.com or on social media @LisaHendey for information on her speaking schedule or to invite her to visit your group, parish, school or organization. Visit Lisa's author page on Amazon.com.