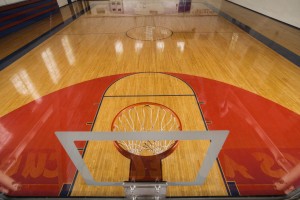 My family currently belongs to a new parish that began celebrating mass as a community less than two years ago. Moving from a parish with over 6,000 families to one that started with less than 100 was an eye opening shock to my system. Our masses are small, personal with a nice sense of community in a gymnasium full of workout equipment. The altar sits underneath the basketball hoop with our chairs lined up on the court.
There are definitely perks to belonging to a growing parish, which now boasts 500 families. We now have a CCE program, 3 masses with a separate choir for each, children's liturgy, weekly adoration, a ladies guild and a wonderful group of Knights. As the "amenities" keep growing, I think back to the churches I came from and remember how they felt. And, as much as I love all the growth and new things offered, the "amenities" aren't the reason to attend a church or belong to a parish. It is the sense of spiritual community and family that makes me want to celebrate the Eucharist with this parish.
We are reminded on Sundays, as we proceed to the free throw line to receive communion, that a church is not the building, but the people themselves coming together to praise and worship God. It is amazing to look around you at Mass and see Jesus in the faces of the congregation and then suddenly remember we are meeting in a metal building with garage doors that roll up. God doesn't care what our building looks like or where we choose to come together to worship, only that we do celebrate Mass in his name with each other as a community.
I hear friends and fellow Catholics in the neighborhood say they won't go to our new parish because they refuse to attend mass in a gym. They plan to wait for the new parish hall to be finished next year. My heart hurts because they don't know what our small amazing community has to offer them and their family. They are missing out on the truly spiritual journey of building not just a building, but a real worship community. It is a blessing to be a part of our new growing parish and church community.


Copyright 2010 Lisa Jones
About the Author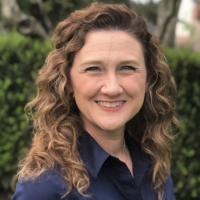 Lisa Henley Jones is a wife, mom, native Texan, and parish communications director. She enjoys reading, walking, going on date nights, and cheering on her kids in their activities. As a social media consultant, Lisa teaches Catholic parishes to engage, inspire, and evangelize on social media. Find her blog at Of Sound Mind & Spirit and her social media course at Parish Social Media.