Last week, on a lazy Sunday afternoon, I found myself watching an infomercial on TV. As I lounged on the couch, a well-groomed woman, middle aged and very blond, pitched the virtues of a wrinkle reducing cream.
"It' a miracle. The cream saved me. My fine lines have disappeared." She said. The inflections in her voice rise and fell like she was giving and impassioned sermon.
I sat up. I watched with wide eyes as she wisped a silky hand over her wrinkle-less face.
"Wow...Maybe I should order some" I said.
As the mother of two college-aged kids, I was beginning to notice some fine lines on my face that had never been there before.
"I'm getting older" I told myself.
I listened as several other women shared compelling testimonies, their dramatic before and after photos flashing across the screen. Then, a memory from my childhood began to surface.
I was nine years old again, standing in my grandmother's kitchen. It was snowing outside but I could feel the warmth of the bright December sun that streamed in through the windows above her stove. With her short grey hair waved into pin curls, "Mema" as we called her, wore an oversized shirt and plaid polysester pants. She stirred a pan of bubbling sugar and water, twirling a wooden spoon round and round. I stood close by, under my grandmother's watchful eye, pouring a cup of corn syrup into the mixture.
I loved being with Mema. A gentle light radiated from her sweetly furrowed face, a comforting glow that always wrapped around me like and invisible embrace.
Her bright countenance was a sharp contrast to the dark moments she had lived through in her earlier years. Time and time again, my mother had told me about the hardships she had endured during the great depression; losing the family farm, poverty, and the death of her nineteen year old son during World War II.
Nonetheless, an irrepressible joy poured forth from Mema. As a child, I always wondered why relatives called her a "rock of faith" given the heartaches of her past.
"God always works everything out." Mema often said.
The candy mixture came to a hard boil as steam rose from the pan.
"It's time to add the licorice" Mema said. She reached into a cupboard and handed me a small bottle trimmed with a red label.
"This is my favorite part," I told Mema as I opened the bottle of spice, just to breathe in the familiar scent. "It smells like Christmas." I said.
My grandmother stood in the winter sunlight, her curled strands glistening like tinsel. Her brown eyes twinkled like two candles, shining beneath her thick, bifocaled glasses. The lines on her face all curved upward like a hundred grins.
"Mema, your wrinkles look like smiles." I told her.
Mema laughed. She wiped her hand on the apron that wrapped around her waist.
"Wrinkles are God's beauty marks," she said, hugging me. "Don't ever forget that."
The blond television host continued promoting her product. She waved her arm over several anti-aging creams that were displayed on a table. "For only three easy payments of $19.99, we will send the wrinkle reducer and the cleanser at no extra charge."
As the commercial continued, I found myself pondering Mema's life in a whole new way. The challenges she had faced in life were the tools God had used to impart lessons of trust. Though her youthful appearance had faded, she had become wise in matters of faith. It was Mema's wisdom, born of adversity, that had made her beautiful, inside and out. And every smiling wrinkle on her face proclaimed her loveliness.
I turned the television off. I drew near to a mirror in a nearby hallway. As I stood in the sunlight, I could see all the fine lines that framed my eyes. "I've earned these" I said as I thought about some of the challenges that I had faced in my own life. Though I would not have asked for any of the struggles I had been given, God had been faithful to me. Like my grandmother, I had learned to trust. Now, my wrinkles were holy impressions, markings of the inner wisdom I had gained. I smiled. "God always works everything out" I whispered.
Wisdom. It' not a miracle cure for wrinkles. It won't save anyone from crows feet. You can't purchase it with three easy payments of $19.99.
Yet, in the eighth chapter of Proverbs we are told:
"For wisdom is more precious than rubies, and nothing you desire can compare with her." Proverbs 8:11.
This is good news for those of us who are often distracted by a culture that emphasizes external beauty. Each day, television presents non-stop images of airbrushed faces, skinny thighs and flawless hair. Women's magazines are packed with articles that highlight the importance of loosing weight and developing six-pack abs. On any given trip to the drug store, the average woman will be bombarded with products that shout: "Don't do it! Don't get older!"
Today, no matter what your age, ask yourself this question: How have I gained inner beauty?
Then, take a moment to look at yourself in the mirror. Do you see your inner radiance?
It's there. The light of God's wisdom. Let's its warmth wrap itself around you like an invisible embrace.
Then rejoice.
Your wisdom is the beauty mark of God.
And that's something to smile about.
Copyright 2010 Nancy Jo Sullivan. All Rights Reserved. No part of this publication may be reproduced without prior permission from the author.
About the Author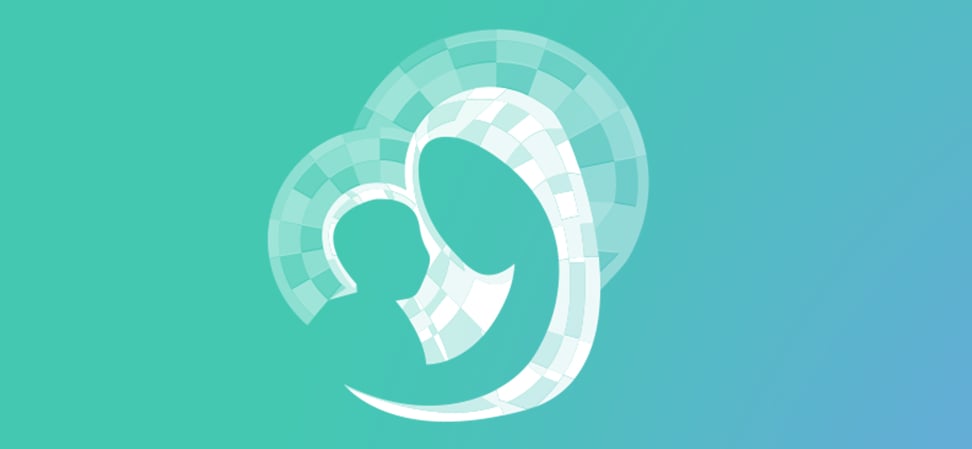 We welcome guest contributors who graciously volunteer their writing for our readers. Please support our guest writers by visiting their sites, purchasing their work, and leaving comments to thank them for sharing their gifts here on CatholicMom.com. To inquire about serving as a guest contributor, contact editor@CatholicMom.com.