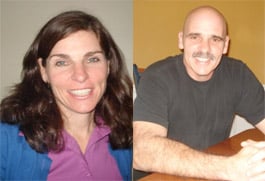 This week, we celebrate Catholic Moments Podcast announcer Eric Hendey's recent big college new and our own Avery's 14th birthday with a look at the book Greatness in Our Teenagers: A 10 Step Guide for Parents and Educators

by our guests Peter and Filomena Tassi. Midwest friends, be sure to come out for Lisa's visits to Chicago on 4/14 and the University of Notre Dame on 4/17 - details on both events can be found at LisaHendey.com.
[podcast]http://media.libsyn.com/media/catholicmoments/cm142.mp3[/podcast]
Have you ever heard a Pentecostal Preacher? Ever heard a Catholic who used to be a Pentecostal Preacher? Join Tom in this Deacon Moment about Alex Jones and his conversion.
Lisa Mladnich shares a "public service announcement" for the Sacrament of Reconciliation.
As we near Divine Mercy Sunday, Sarah Reinhard uses this week's Mary Moment to share her experience with praying the Chaplet of Divine Mercy. She also mentions the free Rosary CDs from Catholicity, the Divine Mercy Novena, and the sung version of the Divine Mercy Chaplet.
This episode of Catholic Moments is sponsored by CatholicMatch.com, the Leading Catholic Singles Community. Share your feedback at 206-339-9272, comment here on the blog or email lisa@catholicmom.com.
Links for this Episode:
About the Author