Reflection on Today's Daily Readings by Fr. Bertrand Buby, SM
Today's Readings



Scripture: Feast of Visitation. May 31, Lectionary #572. Zephaniah 3:14-18.
Romans 12:9-16. Ps.Response from Isaiah 12:2-3.4.5-6. Luke 1:39-56:
Luke's Gospel has inspired the great Renaissance painters and the scene of
Mary and Elizabeth embracing each other is among the favorite choice. Each
painter has captured some of the beauty of the love and kindness of these
two holy women. It is Luke who is the painter or artist of the imaging of
Mary. He devotes more verses to Mary than the other Gospels put together
and it is he who allows Mary to speak for the first time in a Gospel. We
learn much about her in his two opening chapters which are special to Luke
and no other writer-theologian. It is his theological mode of presenting
the Incarnation to us in very human scenes that we cherish not only at
Christmas but also on a feast like today's celebration.
The meeting of the two women is given in Luke 1:39-45 and it is immediately
followed by the most beautiful psalm or hymn in the New Testament. It is
called Mary's Magnificat where God's lowly servant says Yes to the Lord,
and then praises God with all her heart for what is taking place within
her. She goes with great haste to share the news of her pregnancy with her
cousin Elizabeth who though she was sterile and older did conceive three
months before Mary did as we know from the Annunciation (Luke 1:26-38).
We may look on Elizabeth as the first one to recognize the great faith of
Mary and to extol her above all women. Elizabeth prophesies about Mary
because she is filled with the Holy Spirit--the same Holy Spirit who
overshadowed Mary in her virginal conception. Such is possible only for
God. Mary had acknowledged God by saying, "May it be done to me according
to your word." And the Word did become her flesh and blood, her child.
Elizabeth already acknowledges this by saying, "How is it that the Mother
of my Lord should come to me? She had already said, "Blessed are you among
women and blessed is the fruit of your womb." In doing so she gave us the
heart of the Ave Maria or Hail Mary. One Scripture scholar subtely infers
that Elizabeth is the first theologian of the New Testament who recognizes
God's action in the one who has been graced by God already! That is the
meaning of the "full of grace" or kecharitomene in the Greek text of St.
Luke. Elizabeth in embracing her cousin Mary feels the movement of the
Baptist within her womb--the precursor seems to be aware of the Christ who
is in Mary's womb. Elizabeth continues to praise God through Mary by
saying, "Blessed is she (Mary) who trusted that the Lord's word to her
whold be fulfilled." The young virgin Mary takes encouragement from the
older woman Elizabeth and will remain with her for six months.
Both Mary and Elizabeth show us how to respond to God's loving-kindness
(Hesed), that is, his grace and his love. Both the old and the new show us
the fruitfulness of God's work within them. Yes, this feast day is one of
hospitality, concern for the other, unselfishness, praise of God, and the
beauty of true human friendship manifested in the love of these two women
for each other.
Both are marvelous examples of holiness and invite us to be concerned about
our own pursuit of holiness by cooperating as they did with God's graces.
In a sense, the best of the Old Testament is seen in Elizabeth and her son
John the Baptist, and then the best of the New Testament in Jesus and Mary
his mother. Both mothers will stay by their sons throughout their lives
and others will recognize the greatness of their sons. On this day we can
catch some of the reality and experience of the Visitation by praying with
Mary her Magnificat in chapter 1:46-56 of Luke's Gospel.
Poets likewise have captured what the artists do in their paintings. Here
is a stanza from a poem on the Visitation:
What fair joy o'ershone that dwelling,
Called so great a guest to greet;
What her joy whose love compelling
Found a rest for Mary's feet,
When, the bliss of time foretelling,
Lo, the Voice and Word did meet!
A theologian of the French School of Spirituality and one of its founders
has this to say about the Visitation: "May the Peace of Christ reign in
your hearts." All who are deeply experienced in spiritual things know that
grace makes progress in their souls by these three degrees: that it
prepares them by humility, draws them on by ardor, and at last makes them
perfect by possession of that peace of Christ which passes all
understanding. If we study the incidents of Mary's visit to Elizabeth we
shall find all these states of soul clearly represented by the characters
that appear before us, and who all speak and act through the secret
inspiration of Jesus." (Jacques Benigne Bossuet died in 1704).
About the Author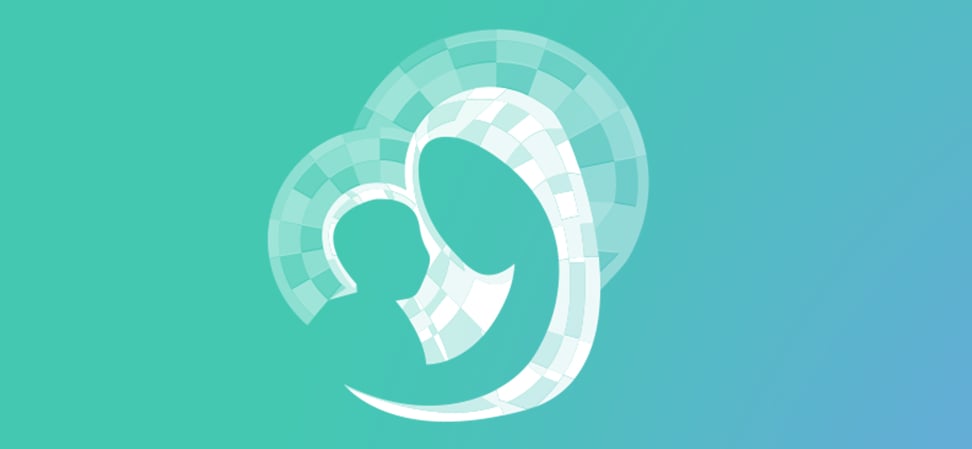 We welcome guest contributors who graciously volunteer their writing for our readers. Please support our guest writers by visiting their sites, purchasing their work, and leaving comments to thank them for sharing their gifts here on CatholicMom.com. To inquire about serving as a guest contributor, contact editor@CatholicMom.com.