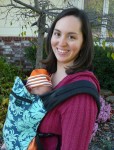 Summer - Swimming Playgrounds Nature Walks Friends PLAY outside Water balloons Build tall towers Run through the Sprinklers Painting rock climbing Zoo Library Knitting Reading Play cars Bike Ride Sew FaMilY play dolls Art Camp Baking play-dough chalk fireflies PoPsicleS late-night chats campouts in backyard
Relax!
School finished a few weeks ago and many can now enjoy the slower pace of summer time. It's the perfect time to kick up your feet, grab a cool glass of lemonade, and relax. Families devote this time to summer sports, a big or small family vacation, or a long honey-do list. While the kids enjoy a nice break from the day-to-day work of formal education, it doesn't mean their brains should melt away with the ice-cream on their tongues. This is a still a great time to build on what they worked on the past year and keep their minds sharp and ready for the school year to come.
The general tone of summer is more laid back and unstructured yet daily and weekly routines even in the midst of summer break is essential for summer-break survival. Moms and kids seem to do a lot better when there is still some consistency to the days. Encouraging everyone to get up at a relatively decent hour and getting dressed and ready for the day before playing or clicking on the TV or computer will make it easier and less stressful for those spur-of-the-moment activities and outings that make summer fun.
Sticking to the same household routines or even starting new ones will also help keep the stress level down. The older kids who are usually in school and now home to help is also a plus and may allow for some more time to tackle some bigger projects around the house. Writing down daily and weekly goals for projects in the house or activities to do with the family will provide everyone with a clear direction for each day.
After laying out some basic housekeeping routines, it will be easier to go through the calendar and make notes about any special events or activities that would be fun to do. Instead of laying out a strict schedule, a flexible list of possibilities may be more fun and practical. A brainstorming session with everyone for cool ideas and things to do will get the creative juices flowing. This new 'summer word jumble' of key words or phrases on a piece of paper can be displayed on the fridge for inspiration when the boredom monsters start invading.
Most importantly, summer break is as great a time as any for God and prayer. Attending daily Mass and impromptu visits to the Blessed Sacrament chapel can offer much-needed spiritual reprieve when cabin fever sets in (and it's free!). Taking time to pray at the beginning, middle, and end of the days will keep everyone balanced and spiritually strong during these lazy summer days. This is also an excellent time to go around and visit some other parishes around the area. Many Dioceses offer a variety of summer retreats and, along with the local community, seasonal volunteer opportunities for older kids and families such as at hospitals, libraries, and churches.
The key is to keep everything simple, low-key, and relaxed! During the school year, kids depend on their teachers to guide them through the day and it is sometimes difficult for kids to be inventive or take the initiative to do things on their own during these long breaks. Setting out books, pads of paper and pencils, or other hands-on projects around the house can offer them a nice nudge to get them started. Reviewing skills occasionally and building on them with real-world applications will help them retain those lessons learned from the school year and keep their minds sharp and hungry for more knowledge.


Copyright 2010 Erika Marie
About the Author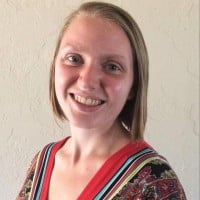 Erika Marie is a simple Catholic, Wife, and Mama. She relishes snuggles and free time with her family and enjoys reading, writing, blogging, and has a slightly obsessive addiction to creating Canva graphics. Enjoy more reflections by Erika at her personal simplemama blog.