For Father's Day 2008, I made my husband a CD of contemporary Christian music I downloaded from iTunes. We dubbed it the Father's Day Mix and it stayed in the CD player in our van for the next month. Of course, that particular month was spent driving to and from the hospital during our daughter Gianna's illness and subsequent death in mid July. As often happens, those songs became the soundtrack to that time in our lives. When I hear them, I am drawn back to looping through the concrete levels of the U of M parking garage, with a sense of urgent mission that would not allow me to think further than the next blood draw, or scan or hospitalization.
Yesterday I was in the car and a song from that soundtrack came on. As I heard David Crowder sing, "You make everything glorious", I reflected on whether I had really believed that when I heard it so often in the summer of 2008. Did I really believe back then that God would make the second death of one of my children glorious? Not just bearable, but glorious?? Yes and no. Yes in the fact that intellectually I knew it was true, and I needed to believe that far over the horizon it was going to bear great fruit for the Kingdom. But at the time, I was necessarily focused more on getting through each minute. In the weeks and months following Gianna's death it was easier to heal when I thought of the fact that genetic mutations and dead babies were never part of God's plan in the beginning. He grieved with me because he never intended it to be this way.
That's true of course. But lately, I've been thinking about the other half of that equation. It would be enough if the God of the Universe just sat with us like a friend at a wake, offering a tissue and a hand on the shoulder; offering to be there for us and empathize and listen. Our God does that. But he does much, much more, too. He makes everything glorious. We only have to go back to the Cross to see that. On Good Friday, God took the worst possible human event (deicide- the killing of God), and used it to merit the salvation of those who committed the crime. Then, on Easter Sunday, he used that worst human act to conquer the hugest human fear of all time- death.
If that absolute low point in human history can be turned on its ear to be made into its absolute summit, then what can be said of our own daily sufferings? They, too, can be made glorious. Seeing that even the really bad stuff will result in glory (if we allow it to), can lead us to trust whatever comes. I was fortunate to take teens on back to back weeks of retreat this June. In one homily, the priest recounted a story of St. Therese when she was a novice mistress. One of her novices complained to Therese about a legitimate injustice that had been committed against her. Therese reportedly scolded her for being ungrateful for God's providence in the young woman's life. I'm not sure about the middle school campers, but I took that to heart!
The implications of this are huge in our own lives, since not every bad thing that happens to us is as simple as a baby getting sick and dying. By simple I mean that it was clearly nobody's fault. Nothing anyone did could have saved her. In fact, most of the bad things that befall us are a jumbled mix of our own faults and sins, societal ills, bad communication or others' shortcomings. In some cases, we can even be victims of someone else's pure malice. Yet, even as we wade through the putrid muck of such situations, we can take comfort in the fact that even these can be made glorious by God.
The saints saw every trial coming directly from the hand of Jesus. This image has been very helpful for me in dealing with mucky situations. While it might be hard to receive a trial from the hand of one who misunderstands me or judges me or even wishes me ill, it is not as bitter to receive it from the sweet hand of Jesus. This is because Jesus understands me completely. He knows my intentions, my faults and my sins, and he accepts the whole package. He allows others to act whatever way they do to somehow refine me; to root out sin that separates me from Him, to make me stronger or in real cases of injustice, to give me the gift of merit- a heart larger and more filled with love. Jesus never has anything but my greatest good in mind- and unlike anyone else in my life, he actually knows how to bring that greatest good to life.
The end of the chorus in that song says, "You make everything glorious….and I am Yours. What does that make me?" In the end, that is why Jesus allows every trial that we face. If we want the glory of the Resurrection, we need to conform ourselves also the shame of the Cross, knowing that Jesus blazed the trail ahead of us and now walks it again with us. We are invited to never fear anything, since even if our worst fears are realized, God will bring them to great splendor. Glorious, indeed.


Copyright 2010 Libby DuPont
About the Author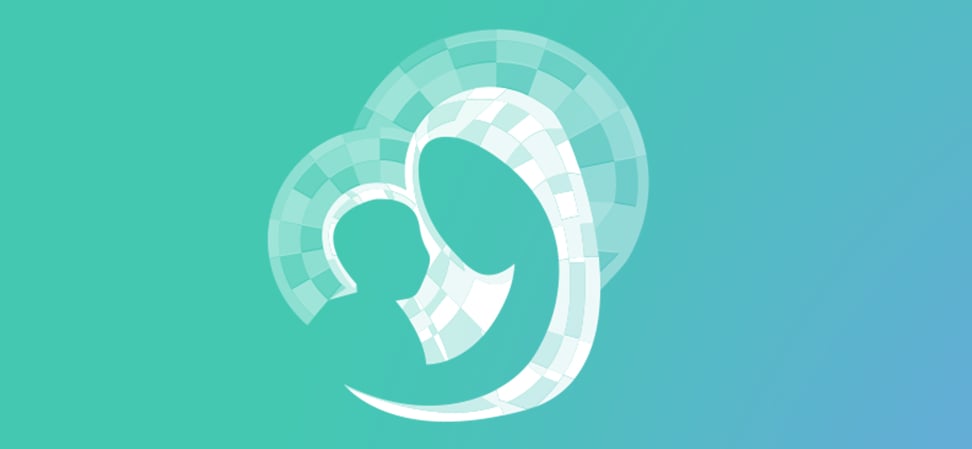 We welcome guest contributors who graciously volunteer their writing for our readers. Please support our guest writers by visiting their sites, purchasing their work, and leaving comments to thank them for sharing their gifts here on CatholicMom.com. To inquire about serving as a guest contributor, contact editor@CatholicMom.com.