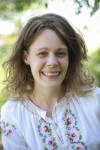 In the interest of submitting a column this week, and because someone suggested this (no, really, they did!), I bring you...Five Things Smaller Than a Breadbox That I Couldn't Live Without.
Now, before we start with the list, I have to wonder if you have a breadbox in your home. Though I don't, I've been thinking of getting one. I think it's the old fashioned appeal they have, and the fact that I'm quite sure it would go with my decor of old farmhouse.
In the comments, add your own things smaller than a breadbox that you can't live without. The most original or inspiring entry will win a prize (smaller than a breadbox, and probably far less useful) that will arrive in your mailbox approximately three weeks after I remember to pick a winner.
1. My iPod.
Yes, it's true. It comes with me on long car rides, is my companion (thanks to these great speakers) when I take a shower, and keeps me company while I hang out my laundry. Without it, I might not recognize Lisa Hendey's voice and, horror of horrors, I might not have the weekly dose of Among Women. No iPod means no clean-up time...because I got rid of the lone CD player and my kids rely on Peanut Butter Sandwiches to inspire their little bodies to get workin. (And, truth be told, so do I.) My iPod holds my favorite rosaries too, and what a change it makes to be able to pray along with someone else.
2. My blue Papermate.
Pen, that is. As in ink. I use it on paper. At least 20 times a day. Without that pen, I would be forced to rely on my memory, which seems to be growing holes in it faster than my kids' socks. I use it on scraps of paper, lists, and, most importantly, that paper planner. (Yes, I use an electronic calendar too. But, somehow, I always come back to paper.) The blue reminds me, throughout the day, to think of Mother Mary, and when I do, I try to say a little Hail Mary (or, some days, just a plea for help).
3. My copy of the Catechism.
This is a close call, though when I checked, it fit in my brother's breadbox. I reference the Catechism all the time, and I've even been working my way through it since last Lent. I don't know what kind of reading I was expecting, but I sure wasn't expecting it to be enjoyable. It is, and even though I often end up looking things up online (ah, search engines, how I love thee), this dog-eared and much-highlighted book is indispensable to my work and life.
(Note: I know I'm scandalizing someone out there by not including the Bible here, instead of the Catechism. Well, I have to be honest...I read the Bible lately through a Missalette (for the Sunday readings), through the Book of Christian Prayer (for the Liturgy of the Hours), or online. And my computer is too big for the breadbox. I already tried to wedge it in there, nearly to my detriment.)
4. My blue twine rosary.
I don't have a lot of rosaries, which comes of not being raised Catholic. But I do have some very lovely, very dainty and delicate rosaries in the handful I own. My favorite, though, is a blue twine rosary I got from Real Life Rosary. I've washed it a number of times (which I'm sure blesses both the effort and the clothing), and I've handed it off to small children and toddlers. I can't break it, and neither can they. Best of all, the smooth feel of the twine in my hands makes me think of Mary's hands, and of how someday, my own hands will bear the proof of the work I do now. So when I pray, I think of holding Mary's hand, and however much I may fail, I feel like I'm at least on the right track.
5. My phone.
I'm trying not to be a total geek here, but I have to admit...my life would be much different without my phone. We don't have a home phone (and haven't for years), so my phone is my connection to the world. Recently, I discovered texting, and life hasn't been the same. It's turned into how I capture moments through the day on Facebook and Twitter, stashing them away for future article ideas, to share with family and friends, and to give me perspective on life.
So, come on. What's on YOUR list?


Copyright 2010 Sarah Reinhard

About the Author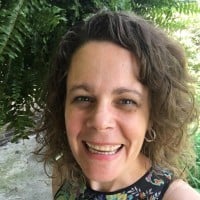 When she's not chasing kids, chugging coffee, or juggling work, Sarah Reinhard's usually trying to stay up read just one…more…chapter. She writes and works in the midst of rural farm life with little ones underfoot. She is part of the team for the award-winning Catholic Mom's Prayer Companion, as well as the author of a number of books. You can join her for a weekday take on Catholic life by subscribing to Three Shots and follow her writing at Snoring Scholar.