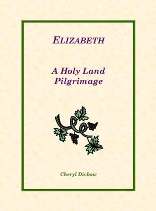 Today, we are happy to share the next chapter in our online novel, Elizabeth: A Holy Land Pilgrimage by Cheryl Dickow.
Elizabeth: A Holy Land Pilgrimage was a true labor of love for author Cheryl Dickow whose own passions for the Holy Land and the Jewish roots of the Catholic faith are almost unquenchable. Elizabeth is the first work published by Bezalel Books which Cheryl established in late 2006; it centers on a woman whose life is at a crossroads and her realization that the only way to get back on track is to get to the roots of her faith—in the Holy Land—if it isn't too late. Since the release of Elizabeth, Bezalel Books has published 40 additional titles that are perfect for the Catholic home, school or parish. Elizabeth is available in paperback or in Kindle format. Cheryl is also the author of the recent non-fiction book Our Jewish Roots: A Catholic Woman's Guide to Fulfillment Today by Connecting with Her Past.
Chapter Ten
He who find a wife finds happiness; it is a favor he received from the Lord.
Proverbs 18:22
Luke was missing Liz more than he imagined and it was only two days into her trip. When she had first shared her plans, he had secretly welcomed the idea of a break. But now two weeks lingered ahead of him like a root canal staring at him from an appointment book. What had I been thinking to agree to this?
The boys had asked to have dinner at a restaurant this evening and Luke had agreed. Sophia was also available and that made the evening extra special. She had become so busy with her school work and job at the library that Luke felt as if he never saw his daughter anymore.
The prospect of spending time with the kids made Luke aware of the clock, something he often ignored. It felt good to have responsibility outside of work and Luke wondered where the boys might want to eat. Sophia, like Luke, could eat just about anywhere. Beth often said that Luke and Sophia had stomachs made of steel while she and the boys had less forgiving digestive systems.
He looked forward to having a nice dinner with his children and hoped that there would be no rough spots. Luke had become a bit weary from the battles both he and Liz had so often had with their oldest son, Michael.
Now with Michael in college, the family dynamics had changed drastically. Michael, all of a sudden, became interested in Luke's opinion about things and called home at least twice a week. Ironically, both Luke and Liz had assumed that they would be the ones chasing after a bone thrown by Mike now and again. Instead, Michael often called to find neither of his parents at home. Clearly they were enjoying the freedom from the scrimmages and had gotten on with their own lives. Much to Michael's dismay.
Luke recently heard Sophia talking with Michael on the phone and felt a twinge of relief that they had become friends after all. Both he and Beth had often worried if their children were ever going to get along.
Luke, who usually spent a good part of Saturday at work, finished early. He asked Meghan to cancel his latest appointment and headed home. Taking the boys and Sophia out to an early dinner, and maybe catching a movie, was starting to become a desirable prospect for Luke. The thought of spending quality time with the kids kept a smile on Luke's face all the way home.
Join us next week for the next chapter of Elizabeth: A Holy Land Pilgrimage by Cheryl Dickow. Can't wait for more? Check out Elizabeth: A Holy Land Pilgrimage at Amazon!
About the Author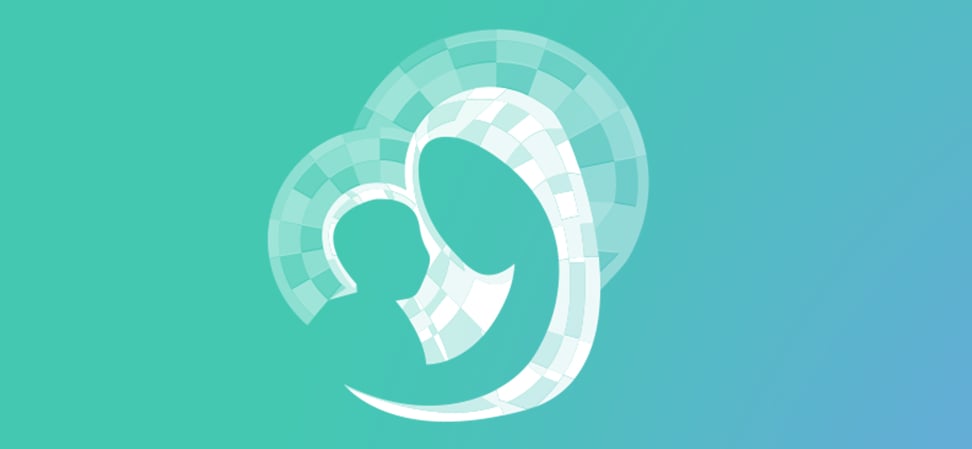 We welcome guest contributors who graciously volunteer their writing for our readers. Please support our guest writers by visiting their sites, purchasing their work, and leaving comments to thank them for sharing their gifts here on CatholicMom.com. To inquire about serving as a guest contributor, contact editor@CatholicMom.com.