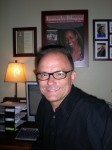 I gained a genuine friend in Lisa Hendey when she graciously agreed to promote an event that I was coordinating for a local parish in our diocese.
Over a period of sixteen months, what began as a single-minded idea to host best selling author, Rwanda genocide survivor, Immaculee Illibagiza, with Catholic singer/songwriter, Annie Karto,
came to fruition in a larger-than-ever-imagined west coast event that drew more than one thousand faithful pilgrims from four states to California's central valley.
The tremendous success of this event was not mine to boast. I know that my dear friend and Co-chair, Tammy C., is the last person that would take credit or languish in the limelight. We weren't the "architects." We were just participators – vessels through which God's will was accomplished.
Who am I? I'm NOT a personal manager. I'm NOT a professional event coordinator. I'm NOT a booking agent. I'm NOT a journalist, promoter, producer or public relations specialist. I'm a grunt of sorts – a career law enforcement officer who provides for his family by working in maximum-security prisons. I'm just a Catholic guy, husband and dad. I love my family, the Church and our Blessed Mother. I stand and wait with you on Saturday in the confession line. I sit among you in the pews for Mass on Sunday. You don't take notice of me because I'm just like you.
Just like you, I'm created in the image and likeness of God. I frequently fall short. I'm a sinner but I am loved with an everlasting love. I often need to be forgiven by God and my family. I need to be picked up and brushed off more than I care to admit. I would never consider my life as "charmed" but I do count my abundant blessings in many forms on a daily basis.
I'm as normal as bread and butter. I'm not a lot of things but I manage to write a monthly column for CatholicMom and occasionally coordinate huge events like the upcoming concert event featuring internationally known Catholic singer/songwriter Tatiana (Tajci) Cameron, Saturday, Sept 4, 7PM at St. Patrick's Parish in Merced.
In a recent planning meeting for Tajci's concert, my pastor smiled and said, "I don't know how you do it." My response is always the same: The Blessed Mother is the perfect example of what God can do when we say "yes" to His plan.
"Behold, I am the handmaid of the Lord; let it be to me according to your word" (Lk 1:38).
The Father of mercies willed that the consent of the predestined Mother should precede the Incarnation… This fiat of Mary - "let it be to me" - was decisive, on the human level, for the accomplishment of the divine mystery… The mystery of the Incarnation was accomplished when Mary uttered her fiat: "Let it be to me according to your word", which made possible, as far as it depended upon her in the divine plan, the granting of her Son's desire. (Pope John Paul II – Redemptoris Mater: 13)
Translation: "Yes" is the key to fulfilling God's will.
God has great missions for each of us if we would only, in love and trust and of free will, offer our fiat - our "yes" - to the fulfilling of His plan. Our Heavenly Father will never force us to cooperate with His grace. Our own self-imposed "limits" never deter the Creator of heaven and earth from accomplishing that which He wills but we believe to be beyond our human ability. The course of salvation history was changed when a teenage girl said "yes" and gave flesh to Jesus, the Son of God. So, if God wills to move a mountain through you, He WILL move that mountain with the push of your little finger!
Like Mary, we are each personally called to give flesh to Jesus. We are sons, daughters, husbands, wives, moms and dads, brothers and sisters. We are His hands. We are His feet. We are His eyes. We are His mouth. We are His love. In our home, our church and in our community, we are called to be living proclamations of the greatness of the Lord.
We need simply to say "yes" to whatever God asks of us and He will, as the saying goes, do the rest.
+JMJ+
Copyright 2010 Brian K. Kravec
About the Author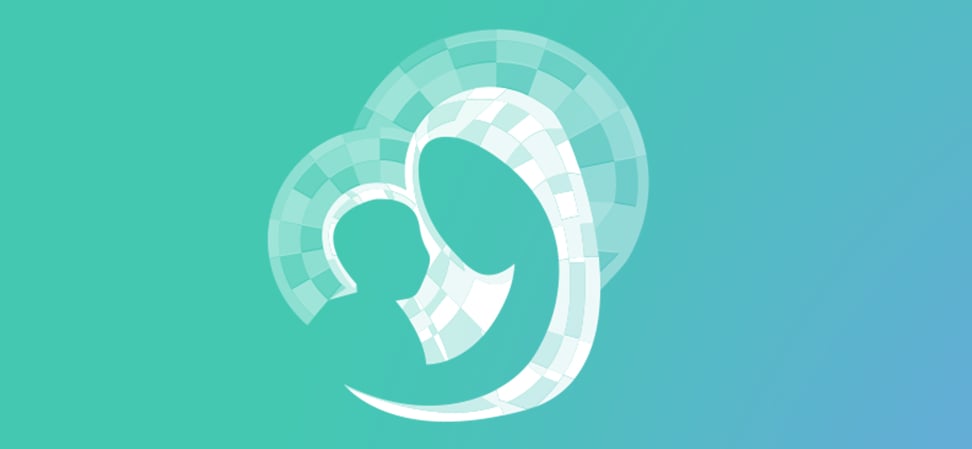 We welcome guest contributors who graciously volunteer their writing for our readers. Please support our guest writers by visiting their sites, purchasing their work, and leaving comments to thank them for sharing their gifts here on CatholicMom.com. To inquire about serving as a guest contributor, contact editor@CatholicMom.com.