"Come to his aid O saints of God. Come meet him Angels of the Lord…" the incense, a physical reminder that our prayers are sweet in the eyes of God, rose over the casket draped with a first communion banner. Two sets of hand prints cut out of colorful felt, and one pair of big hands. The incense rose and my tears feel. My prayers did not feel sweet. I was not supposed to be here at this boys funeral. This is not how life is supposed to happen. Where was God? I didn't feel Him. I wept, and still often do, asking Him where He was. Questions, accusations, senselessness, pain. How? Why? What purpose did his death fulfill? There are nights when I cry, wanting so badly to wake up and find him here again. God is all powerful, He can do anything. Why not this? When the questions are too much to bear I pray for the faith that this amazing boy had.
Rewinding to nearly twelve years previous on an August morning a truck pulled into the drive. And into our lives pulled in Bennet Wallace Hoffman. A mere six weeks old, a baby! There were five of us kids, three of whom were home schooled at the time . Having that little baby nine hours a day, five days a week was like having a little brother that never got annoying. Ben grew up with our family, said morning devotions with us, went to Friday mass every week, played with the basket full of rosaries, asked countless questions about Jesus, the crucifixes in the house, and about the pictures of Mary. He complained right on cue whenever we did, but listened more attentively than we ever had.
Ben grew up but he didn't move on. He was a member of our family. He often spent the weekends at our home and we joked frequently that he would have come over even if it was just my dad to hang out with. Sunday morning often saw us all in a pew. By then two sisters and a brother had move away and the pew wasn't quite as full, but Ben came nearly every week. It was at that church on a Palm Sunday that a spark was lit. Ben wanted to know more about Jesus. Something-the Passion perhaps, or our church's intricate wood crucifix-resonated within him. Merely eight years old at the time he could have ignored this, this desire to know Jesus more. But he didn't. In fact he began to collect religious items to remind himself of Jesus. My mom mentioned receiving his first communion and for 2 years, two years, Ben dragged his parents to class, parents who had never been religious but who could see this desire in their son. Adults three times his age could not have been more dedicated or joyful about the religious ed classes. What a witness!
Slowly Ben led his family back into the arms of the Church and on a bright May morning his family crowded into the front pew. My family was in that front pew as well and we stood behind Ben with his mother as he had the honor of receiving Jesus, body, blood, soul and divinity in the most intimate of forms. My mother's eyes welled with tears of pride remembering, no doubt, those 11 years blessed by the presence of this special boy. There Ben stood, so proud, and so tall!! He was at least two feet taller then the other children, and almost four years older. Amazingly, when in this culture we care so much about what others think, Ben did not. He only cared about the Eucharist, Jesus Christ, that he was receiving.
Ben had the pleasure and privilege of receiving Jesus three more times before being received by Jesus in Heaven. That phone call, one little phone call, will be remembered forever. It sent us all to our knees at the foot of the cross. Jesus. How Ben loved You and is loving even more yet. He followed Your whispered voice, knew You could be found. Wise beyond years, an unexplainable faith, a love that looked beyond social norms and a desire that spanned so many years in such a short life. 11 years wasn't long enough for us, but Ben was ready, he had freely chosen. In doing so he didn't have a spectacular, earth shaking, look at me kind of faith. He didn't leave on exotic mission trips, stand on a soap box, go door to door, or feel the need for the bright lights of a more charismatic church. Rather, his faith has left us, those of us still here, grieving and in pain, something to aspire to, to obtain and to become. His life, and death, touched not only those of who knew him well, but also community members, those at school, the church community and many more. Not many of us can say that at a mere eleven years of age. Thank you Ben, for having an open and willing heart. As those of us left to feel senseless and alone trying continue on, help us to see Jesus the way you did. Help us to remember that we are always together in the Eucharist, that death has not ended our bond, merely changed it. Help us to have a relationship with Him, to have that love and simple yet profound faith. You have led by example and are still yet leading us into the arms of Jesus. Finally, although its hard to do, I need to thank Jesus for the time we had with Ben. The time was short, the pain deep, but the blessings phenomenal.


Copyright 2010 Rachel Grinwis
About the Author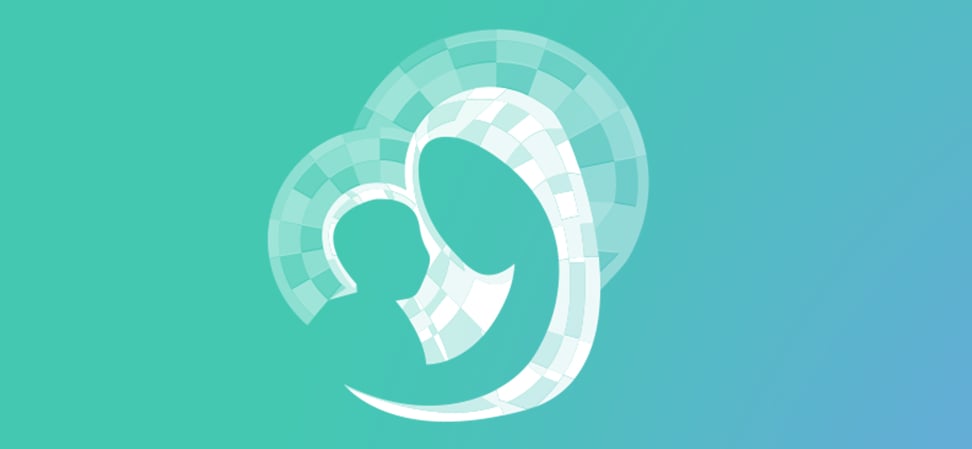 We welcome guest contributors who graciously volunteer their writing for our readers. Please support our guest writers by visiting their sites, purchasing their work, and leaving comments to thank them for sharing their gifts here on CatholicMom.com. To inquire about serving as a guest contributor, contact editor@CatholicMom.com.