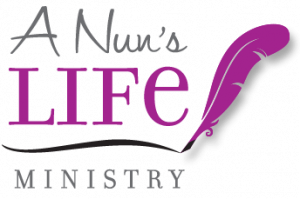 I'm so excited to share the good news that tomorrow, 9/9 at 3 pm CT I will be appearing on the brand new "Digital Ministry Podcast" being hosted by Sr. Julie and Sr. Maxine from the great "A Nun's Life" ministry. Please see the note below from Sr. Julie with all of the details - the show is recorded live and you're welcome to call in with your questions and comments!
Digital Ministry Podcast - September 9, 2010
at 3:00 p.m. Central Time
Hi! This is Sister Julie and Sister Maxine from A Nun's Life Ministry. Join us for the launch of The Digital Ministry Podcast on September 9, 2010, at 3 p.m. Central Time (UTC-5). The web event is free and open to the public. All you need is to be hooked up to the Internet. The event is broadcast live on our website at http://aNunsLife.org/LIVE. You can listen in and, if you wish, you can interact with us, our guest, and other listeners via the chat room on that web page.
Featured Guest: Lisa M. Hendey is the founder and editor of CatholicMom.com, a web site focusing on the Catholic faith, Catholic parenting and family life, and Catholic cultural topics. Lisa launched the website in 1999, and it has built it into a dynamic website with many offerings including Lisa's blog, articles by a variety of columnists, podcasts, videos, and many resources on Catholic life, family, faith formation, and more. Additionally, the website is home to a Catholic Book Club and Catholic Music Spotlights.
Topics: Here's a flavor of some of the topics we'll discuss with Lisa Hendey.
How is digital ministry similar to and different from how we ordinarily think of "ministry"?
What are the major pieces of the digital ministry mix at CatholicMom.com?
"If you build it, will they come"? One thing is actually knowing what to get started (e.g. do a blog, get a Facebook account), another thing is actually getting people to come. What do you suggest?
Strategically where should people start with getting into social media? -- just do it? create a plan and gather a committee? hope and pray a lot?
Your Questions: What questions do you have for Lisa Hendey or for us? You can send them to us ahead of time by replying to this email or you can write them in the chat room during the live broadcast.
Digital Ministry Podcast is a new podcast on using Internet technologies and social media for ministry. The podcast is a mix of things covering techniques, technology, and theology in order to enhance one's capacity to do ministry, to witness to the Gospel in every day life on the Internet. We share our experience with blogs, podcasts, Facebook, Twitter, equipment, software, consultants and collaborators, books and resources, and interacting with people online. We also interview folks across the social media landscape who can provide expertise, insight, and concrete help on a variety of related topics.
Upcoming Episodes of "Digital Ministry" include guests Father Andy Alexander, SJ, and Ms. Maureen McCann Waldron, of Creighton University's Online Ministries; Sister Christine Ereiser, OSB, the Twittering Nun; Avinash Kaushik, the ultimate guru of web analytics; and Father Robert Barron, a prominent theologian and podcasting priest.
More information at http://aNunsLife.org/digital-ministry.
If you have ideas for possible topics or persons to interview, let us know! If you'd like to be sponsor of this or any of our other podcasts, check out our sponsorship page.
Also, we have also created a discussion forum for you to interact with one another any time of the day or night! Visit our Community Forum and look for the topic "Digital Ministry Podcast Listeners." The forum is available now for you to start the conversation!
About the Author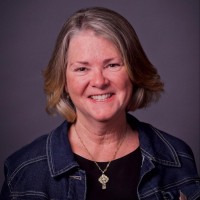 Lisa M. Hendey is the founder of CatholicMom.com, a bestselling author and an international speaker. A frequent radio and television guest, Hendey travels internationally giving workshops on faith, family, and communications. Visit Lisa at LisaHendey.com or on social media @LisaHendey for information on her speaking schedule or to invite her to visit your group, parish, school or organization. Visit Lisa's author page on Amazon.com.