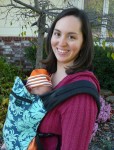 Natural Family Planning is not "Catholic birth control". It also cannot merely be defined as a natural method of regulating pregnancy either. Natural Family Planning is a gift. It is a gift for husbands and wives and their families and in turn for all of humanity. It is a gift that opens hearts to the greatest gift of all - LIFE. Those who have received this gift can in turn extend this gift to friends, family members, neighbors and co-workers with LOVE: Listen, Offer, Validate, and Encourage.
LISTEN: A conversion to an NFP way of life starts with a conversation and, as the old adage says, "People don't care what you know until they know that you care." When a co-worker complains about his wife's frequent mood swings and other irritating PMS symptoms, or when a friend shares her frustrations with the side effects of her birth control, or even when a family member or neighbor announces the date for their upcoming permanent sterility procedure; listen. Say a quick prayer asking the Holy Spirit to help you listen with patience and seek to first understand. When an acquaintance casually inquires about your personal plans for future children or even when a stranger uses your children to show off their counting skills; listen.
OFFER: After listening, offer a story or experience that relates to them and their current situation. If you know someone who found a solution to their mood swings and other PMS symptoms by learning NFP, offer that to them. Offer your knowledge of how NFP is both effective and has no side effects. If time allows, offer information about the harmful long-term effects of unnecessary vasectomies, tubal ligations and hysterectomies. And to those random inquisitions and sometimes rude comments about the current and future size of your family, smile and remember the wise words of St. Francis of Assisi, "Preach constantly and if necessary, use words".
VALIDATE: When sharing NFP, it's important to validate a person's concerns and consider his or her current understanding and perspective on the subject. It can be shocking at first when people share their personal and private thoughts and feelings on the topic of reproduction and family planning. But a genuine interest and desire for something better usually lurks underneath the surface. Hear them out and acknowledge their honest feelings and desires without condoning the immoral use of conventional birth control and sterility methods. In the Doctrinal Note on Some Aspects of Evangelization, the Congregation for the Doctrine of the Faith reminds Christians that, "The witness of the truth does not seek to impose anything by force, neither by coercive action nor by tactics incompatible with the Gospel."
ENCOURAGE: After listening and sharing your story and after affirming their unique situation and concerns, give them hope for something better by sharing how they too can learn about Natural Family Planning. Share an informational brochure or book, send them the website, phone number or address of the local Natural Family Planning office, or even invite them to an upcoming introductory class. By taking the time to suggest a solution and share information, you will fill them with the hope and confidence they need to choose Natural Family Planning and to invite God and his life-giving love into their marriage and lives.


Copyright 2010 Erika Marie
About the Author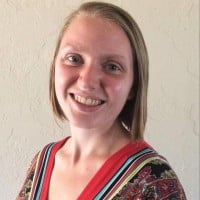 Erika Marie is a simple Catholic, Wife, and Mama. She relishes snuggles and free time with her family and enjoys reading, writing, blogging, and has a slightly obsessive addiction to creating Canva graphics. Enjoy more reflections by Erika at her personal simplemama blog.