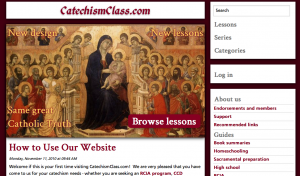 Editor's Note: I am pleased to share the following guest column by Matthew Plese, President and CEO of CatechismClass.com. Please note Matthew's generous discount offer in the article below. Lisa

"Parents are the first heralds of the Gospel to their children. One of the greatest challenges of our time is to enable and assist parents in the important work of being family evangelizers. It is in the home where the Word of God is first and continually proclaimed and where God's love is intimately communicated" (Pope John Paul II).
As the President and CEO of CatechismClass.com, I am frequently asked how I see the current state of the Church and the role of catechesis in the lives of average Mass-going Catholics. I could very much dwell upon the negative facts in our Church today: 33% of people do not believe in the Real Presence of our Lord Jesus Christ in the Eucharist, countless numbers support incorrect positions regarding issues of central doctrine, and many are now confused. But, rather than focus on the negatives - since after all, there will always be negatives (cf. Matthew 13:24-30; 36-43) - I am extremely pleased with a growing awareness of the importance of catechesis, especially with parents.
Our Lord Jesus Christ epitomized the virtuous life and in taking on human flesh, our Lord has shown us the way to Heaven and perfect obedience of the 10 Commandments. Our Lord in particular has granted on His Mother, Our Lady, the greatest graces that any human being has received, chief among them her Immaculate Conception in the womb of St. Anne. All mothers should strive to imitate our Blessed Lady in her patience, virtue, and holiness.
Life can be challenging and I am quite aware of this. In addition to my work with CatechismClass.com, I work a few other jobs including a fast-paced financial job and each day must consciously resolve to rise early and pray before the work day commences.
I am very thankful for that which my own mother has done for me and the virtues that she has taught me. Never underestimate the role of the mother in the life of a child. You are tasked with one of the chief and most central of all responsibilities in educating your children in the one, true Faith. The same Faith that our Lord Jesus Christ came to preach. The same Faith for which countless numbers of holy men and women willingly died rather than sin or renounce their Faith. Catechesis may have struggled - even may have been dealt a near mortal blow - over the course of the past forty years, but catechesis remains in families centered on the Faith. This is true in a very large part because of the role of mothers.
I wish to thank all of you for what you do for our Church, for our Lord, and for the Faith by which all mankind is to saved. This is the Faith that saves souls. You teach the very Faith without which no one may be saved.
It is my hope that you will take a look at CatechismClass.com to find materials for your children as you fulfill this central responsibility. CatechismClass.com was founded in March of 2004 by Father J.D. Zatalava, who has since appeared on EWTN to promote our programs. Our program has received letters of support not only from prominent bishops in the United States but even from Pope Benedict XVI. CatechismClass.com operates with the singular goal of being nothing short of the best online Catholic catechesis program in the world. All actions of the company are ultimately directed to the purpose of saving souls. In the words of the holy apostle Paul, "And how can they believe in him of whom they have not heard?" (Romans 10:14)
Additionally, I wish to extend to all readers of this blog a special gift. When purchasing a product, please enter "CatholicMom" and take 10% off all of our products. This is my gift to you. We are not able to give away our products, largely because we must cover our costs each month. But, if you are particularly interested in a product and feel that it is out of your price range, please contact me through our support system. I am sure that I could find a price that works for you and your family.
Again, thank you for what you do on behalf of our Church. It is my hope that together we both can help spread the Faith and win souls for Jesus Christ.
About the Author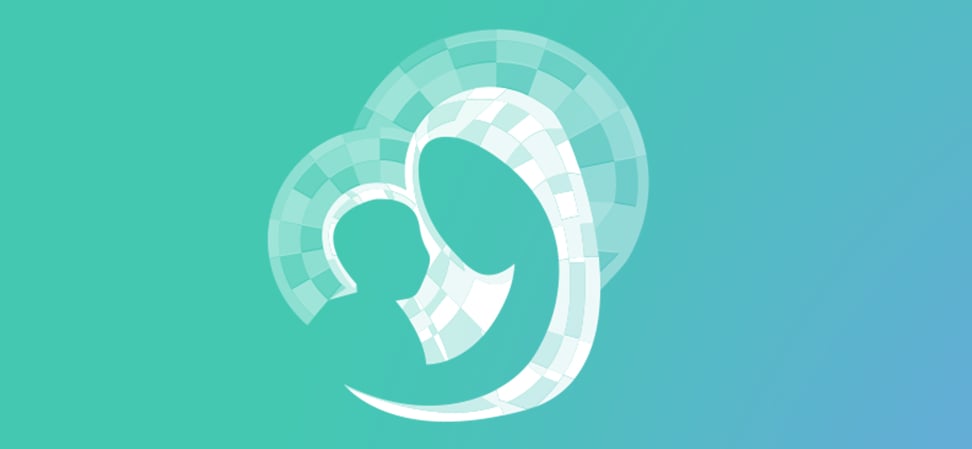 We welcome guest contributors who graciously volunteer their writing for our readers. Please support our guest writers by visiting their sites, purchasing their work, and leaving comments to thank them for sharing their gifts here on CatholicMom.com. To inquire about serving as a guest contributor, contact editor@CatholicMom.com.