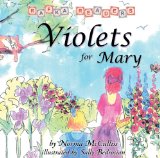 Violets for Mary
Norma McCulliss (Sally Bedrosian, illustrator)

This whimsical children's book is just the size for small hands, and the fact that it includes plenty of pictures of flowers made it an instant hit with my two girls. Siblings Anna and Joe learn about honoring the Blessed Virgin Mary. Though the focus is on May – and here in Ohio, at this point in November, May feels a long time away – I can't help but love this little book.
This time of year, we picture Mary in a manger scene. I like her with flowers, though, and can't help but recommend this book, unlikely though it seems for this time of year, for your gift-giving consideration.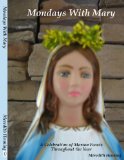 Mondays With Mary A Celebration of Marian Feasts Throughout the Year
Meredith Henning
Aside from the fact that I love the alliterative title of this book, I can't recommend it highly enough. This book is a treasury of ideas and resources. Whether you want to try to hold a weekly "Monday with Mary" as Henning suggests, or you want to learn more about Mary and use selected ideas, you're sure to find recipes, prayers, crafts, and thoughts that will inspire your family's devotion to the Blessed Virgin.
Going through the year with the Blessed Mother is a practice we can all benefit from. This book is written for families with children, and it's a book I see getting dog-eared and much-used with my own family!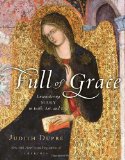 Full of Grace: Encountering Mary in Faith, Art, and Life
Judith Dupré
The chance to review this book was a blessing of enormous proportions for me. It looked, at first, like a coffee table sort of book (which it could be, in fact), not the sort of thing I would normally pick up at all. I'm not so much a reader of coffee table books, though having read this one, I am going to have to rethink that bias.
Dupré combines extensive research with amazing photography and personal essays. Throughout the 59 chapters that make up the book – like beads on a rosary, she tells us in the introduction – we gain an insight into Mary as a person approachable and loveable. We learn about Mary throughout history and about various devotions.
What I loved the most about this book, though, was the way Dupré shares her closeness with Mary. She makes Mary relatable, removing her from the cold icon status and giving her breath and meaning through her writing. It's not breath and meaning Mama Mary didn't already have, but as a reader, I appreciated the weaving of historical intricacies and tangible experiences.
My advice? Buy a copy of this for yourself and for everyone you love. It's a book worth owning and rereading.
Copyright 2010 Sarah Reinhard
About the Author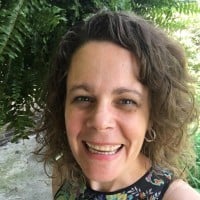 When she's not chasing kids, chugging coffee, or juggling work, Sarah Reinhard's usually trying to stay up read just one…more…chapter. She writes and works in the midst of rural farm life with little ones underfoot. She is part of the team for the award-winning Catholic Mom's Prayer Companion, as well as the author of a number of books. You can join her for a weekday take on Catholic life by subscribing to Three Shots and follow her writing at Snoring Scholar.