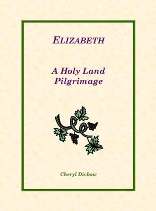 Today, we are happy to share the next chapter in our online novel, Elizabeth: A Holy Land Pilgrimage by Cheryl Dickow.

Elizabeth: A Holy Land Pilgrimage was a true labor of love for author Cheryl Dickow whose own passions for the Holy Land and the Jewish roots of the Catholic faith are almost unquenchable. Elizabeth is the first work published by Bezalel Books which Cheryl established in late 2006; it centers on a woman whose life is at a crossroads and her realization that the only way to get back on track is to get to the roots of her faith—in the Holy Land—if it isn't too late. Since the release of Elizabeth, Bezalel Books has published 40 additional titles that are perfect for the Catholic home, school or parish. Elizabeth is available in paperback or in Kindle format. Cheryl is also the author of the recent non-fiction book Our Jewish Roots: A Catholic Woman's Guide to Fulfillment Today by Connecting with Her Past.
Chapter Twenty-Six
Wash away all my guilt; from my sin cleanse me. Psalm 51:4
Luke was eagerly anticipating Liz's return, as were the kids. To his surprise, even Michael had called home to see how things were going with Elizabeth. Miracles, Luke concluded, were still happening!
Sitting in the comfort of his favorite chair, Luke replayed his conversations with Liz over the past two weeks. There had been only a handful but he felt that each one was significant. At first both he and Liz were hesitant to utter any words of endearment. Each was somehow sizing up the situation as well as his or her own feelings. Therapy had been step one but step two was more of an internal "coming to terms" with what had been, what was, and what could possibly be.
Neither Luke nor Elizabeth were dreamers and had to decide if this marriage was going to work on its own terms or if either was interested in throwing in the towel. Luke was more likely to accept the status quo whereas Liz was looking for some serious change. He felt that although there were things she was looking for from him, the bigger question was simply if she were willing, or able, to move into a place of peaceful acceptance. While he didn't believe, not for one minute, that this was "selling out," he knew that Liz harbored those fears.
He could see it in her eyes, hear it in her arguments, and feel it in their relationship. For Elizabeth, accepting life as it had turned out felt like she was "settling." She had thrown around those phrases for a few years now: settling, selling out. Each had been spewed out as if they were poison. Luke knew there was no convincing Liz that life just had a way, like an old house, of settling. He wanted her to understand, though, that the settling of a foundation meant that the creaks and groans had all been worked out. Yes, there seemed to be more energy when you never knew what to expect, but that wasn't how things were meant to stay.
Luke thought of a verse he heard in church and wrote it down. He wanted to share it with Elizabeth but knew the time had to be right. He knew that the words were so applicable to their marriage that his confidence in sharing them with Liz was bolstered. Getting up from the chair, Luke made the decision to go to the store and find a greeting card for Liz that captured how he felt and hoped she still felt as well.
If nothing else, he would find a pretty card that was blank inside and write his own sentiments. A little annoyed with himself, he realized that the last time he had sat down and really put his heart in what he wanted to say was when he had engraved their wedding bands with the words, Our Destiny Awaits.
This wasn't to say that he hadn't bought cards and flowers over the years, but he could see Beth's point that things had definitely changed over their lifetime together. He now wanted to put them back on track. He knew he had more to give than he had given in a long time. It became imperative for him to put the long term effort into this marriage that he had put into his company.
Join us next week for the next chapter of Elizabeth: A Holy Land Pilgrimage by Cheryl Dickow. Can't wait for more? Check out Elizabeth: A Holy Land Pilgrimage at Amazon!
About the Author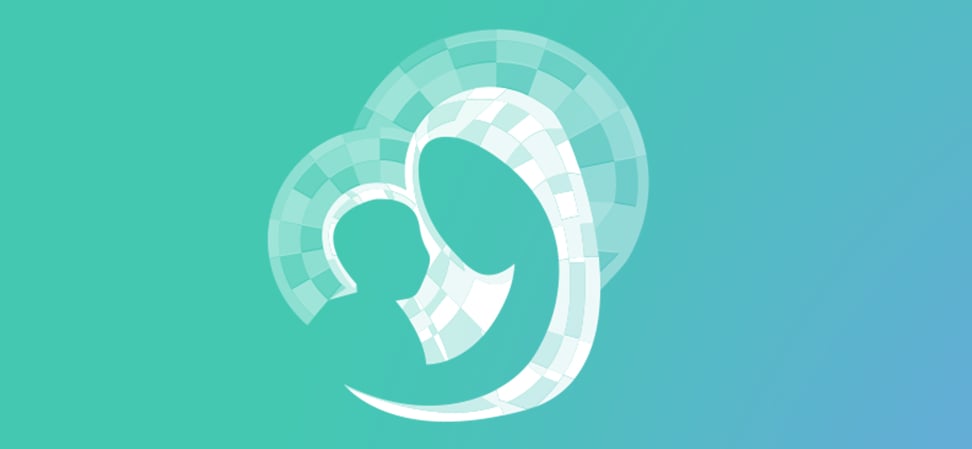 We welcome guest contributors who graciously volunteer their writing for our readers. Please support our guest writers by visiting their sites, purchasing their work, and leaving comments to thank them for sharing their gifts here on CatholicMom.com. To inquire about serving as a guest contributor, contact editor@CatholicMom.com.