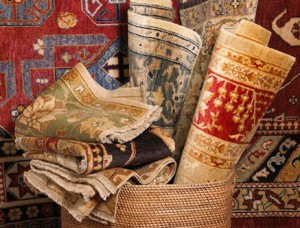 Recently, my husband and I attended a dinner/dance fundraising event, and while most items were of little interest to us, one in particular caught my eye. It was a two hour interior decorator consultation. We made a modest bid simply wanting to donate to such a worthy cause, and because, well, frankly, I have no skill at interior design.
I admit that. I don't have that gift. And it is a gift to be able to situate furniture, decorate with taste and class with some semblance of practicality and functionality that our home must have for a family of seven. Lo and behold our modest bit was the top bid and we were informed we had won our prize. How exciting. And I was excited, thrilled to say the least that someone who does this type of thing for a living, would come to my home, and help me in my lack-luster decorating.
I connected with our decorator, and set the date. It took me all day to digest what had happened in my home for those two brief hours, and to make peace with the whole situation.
Let me set it up for you.
So a woman is the heart of the home? Well, it goes both ways. I've learned today, that the home is a big part of a woman's heart, especially if you are a stay at home mother to children of young ages. Somehow we manage to keep the toys at bay, the scraps of tiny papers thrown out, crumbs swept up, blankets folded, books managed on the bookshelf and all the rest. We may not have had the time and/or money to dedicate to a complete home make-over, but in small ways, we make our house, part of us, part of our heart.
I looked around my home the morning before she arrived, and told myself to be open. I wanted to be sure that I heard her out, that I took her suggestions to heart, that she was the expert, not me. I made that conscious effort to see things from her perspective. If only we both had done that.
Then my decorator arrived. For the most part it began well, going from room to room, giving her things that I wanted to change, but didn't know how, and hoping for her guidance on those issues. I'll be honest, she did give honest feedback. Very Honest. Brutally Honest. Which is tough to hear sometimes. She did, though, give some helpful ideas, which we have been able to use.
The problem came in when with every good idea, there were also subtle undertones of Feminism, that I simply didn't care for.
Let me explain. We came to our Master bedroom, and she asked me how I liked our bedspread. I commented that I'd love to replace it, that I wasn't crazy about the color. She responded with a resounding, "Yep, I hate that bedspread. It's gotta go."
I offered her explanation, "Well my husband didn't want something with flowers, or too feminine, as he sleeps here too."
Her response, "Oh, geez. Tell him, 'Men need a little femininity in their lives', it won't kill him."
Hum. You are right. It won't, but my lack of considering his needs and wants will certainly make an impact on my marriage. We work together.
We moved downstairs to our family room which contains my husband's aquarium, something he has loved for years and years, finding new and different types of fish and teaching our children all kinds of interesting facts on sea life.
Decorator hates fish. Opps. Wrong again.
She asked me, "Are we married to the fish tank?"
"Hum, no, but I am married to the man who loves the tank."
She states, "Ugh. Men and fish tanks. My husband has wanted a tank for, like three years, and I simply refuse. I hate fish. They're pointless. So, if we are stuck with this, then I guess you're stuck."
Yikes. What would have happened if Decorator wanted something for three years and her husband wouldn't get it for her after all that time? I hate to imagine. If I dreamt of something for that long, let me assure you, my hubbie would have satisfied me long ago, perhaps because I don't make him sleep on tulips and lilies.
Next, we went to our living room, and as we discussed possibilities in there, one more zinger came at my husband's expense, and I guess I'd heard enough. She asked me, "Is your husband handy around the house?"
I answered, "Yes, extremely. He can handle almost any project."
She said, "Good, that's good, that will help you."
As she proceeded to pull at my curtains, their rods and the blinds behind, screws came loose from the rods, and practically pulled the screws completely from the wall. She lamented, "Scratch that. Not that handy." As she tried to fix her error only to make matters worse, she once again complained, "Nope. Not. Handy. At. All."
I had heard enough. Thankfully, our two hours were up, and I had a feeling she sensed my frustration and exited quickly.
I closed the door behind her, and wasn't sure whether to laugh or cry. What has happened? Have I truly spent so much time in my own home, that I don't even recognize what the real world is like any more? What happened to allowing the man play equal part? What happened to common courtesy, as I suffered through this woman pointing to this or that stating, "That's garbage, throw that out. This piece of furniture doesn't match the others." And on she went.
Ouch. Really? Where this woman saw trash or mix match pieces, I saw history, someone's generosity, families working together to support each other, and our own gratitude for others' kindness. It was shocking to see that family history and generosity had such little value in her secular eyes.
I took some time today to digest the whole event. There was good and bad, like anything else. I see that.
Then, we, as a family had dinner. I looked around the room, and as I recounted a brief summary of the day to my husband, I decided to make an announcement to the whole family.
"Children listen up. I want to tell you all something. I learned something very important today. I learned that I may not have fancy couches or lamps or rugs or curtains, I may not, but what I do have is one amazing family. If I had to choose between a fancy new lamp or a new coat for one of you kids, I'd pick your coat. That's how happy I am with our family. We work together. We love each other. We help each other. And let me tell you: No couch or rug or lamp is more important than that."
The children had no idea of our Decorator visitor today, as they were at school. They had no idea of what I was even referring to, but in my mind, it was clear. I knew that while our material possessions might not be Decorator worthy, it was enough.....for us.
To end this adventure, it just so happened that very evening, I had to make a run to Target for a few little necessities. I walked through all those aisles of home decorating, looked at lamps, rugs and bedspreads. 'Ugh', I thought, 'no wonder I haven't updated in a while. This stuff is expensive.'
Instead, I proved my dinner time point, by going down the children's aisles to purchase some basic needs they have been having for a while.....socks.....tights.....a few St. Nick gifts for Dec. 6th, and some fun fruit snacks for lunches the next day.
When I am confronted with choices of where to spend my money, I guess I'd rather make sure that my kids don't have holes in their socks. If that means that my husband spends another night on a flowerless bedspread, well, I guess he'll live.
Copyright 2010 Sahmatwork
About the Author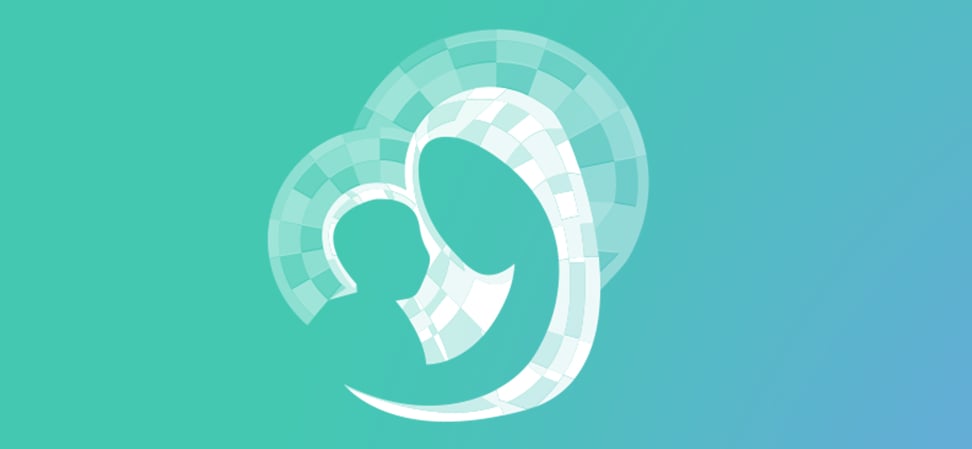 We welcome guest contributors who graciously volunteer their writing for our readers. Please support our guest writers by visiting their sites, purchasing their work, and leaving comments to thank them for sharing their gifts here on CatholicMom.com. To inquire about serving as a guest contributor, contact editor@CatholicMom.com.