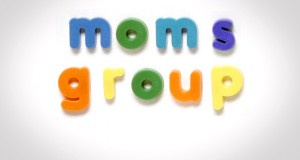 When I joined my small MOMS group at my still new parish, I developed many expectations. While working on our MOMS study, we discussed and brainstormed great ideas of ways to support our fellow parish moms in the faith education of their children and their own spiritual life.
Reaching the end of our study yesterday, I asked the ladies what should be our next step and did we want to open our group to other moms in our ever-growing parish. Their answers surprised me. The other women preferred continuing with just our current members, as a small group. Each of them loved our small group and felt it was a rare thing that we connected with each other so well. At our ending brunch next week, we will choose a new book to study and keep it just us.
However, inside I was shaking my head, wanting to burst out and remind them of all the wonderful ideas we had about sharing our spiritual discoveries with other moms. As my mind said, "No, we could make our group bigger and better and turn it into a real parish ministry to include other moms," something held me back from expressing all those thoughts.
Later, sitting in my car I recognized that what I really wanted was control over the group. I wanted to use it to pursue my own agenda rather than truly further the bond of motherhood we ladies had developed. Thinking about it, I realized this is something I frequently do. In my attempt to control and achieve what I wanted, I was overlooking what God was giving to each of us through this small meeting of Catholic moms. God was giving me a gift I didn't even realize I wanted or needed. A bond of Catholic Motherhood.
Talking with my sister helped me to see that I was ignoring God's will and His hand at work in my life. I entered this group last fall barely knowing most of these women and unsure what I would "get out" of this journal of personal reflection. I joined purely from a desire to connect with other moms in my parish. While the actual study was not my favorite, the conversations sparked within our group were inspiring and heartfelt.
I discovered six wonderful moms who are all on similar, yet different paths from me. Through sharing our experiences, fears, stresses, joys and laughter we connected not just as women, but as moms and as Catholic moms. The Lord brought us all into that room three months ago with a plan. Not my plan -- His plan. God is calling us to minister to each other and through that ministry; He is bringing us closer to each other, His Church and His Son.
Copyright 2011 Lisa Jones
About the Author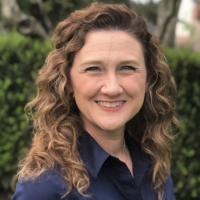 Lisa Henley Jones is a wife, mom, native Texan, and parish communications director. She enjoys reading, walking, going on date nights, and cheering on her kids in their activities. As a social media consultant, Lisa teaches Catholic parishes to engage, inspire, and evangelize on social media. Find her blog at Of Sound Mind & Spirit and her social media course at Parish Social Media.