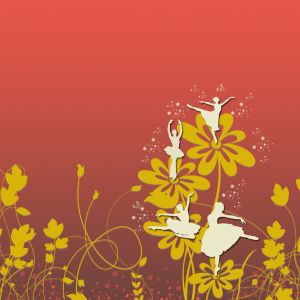 Do you remember that first dance? You know, the first time you danced with someone really special. Maybe it was at your first boy-girl party in the 6th grade. Or perhaps, it was with your best friend at prom. It might have been in the parking lot at a make shift concert with that person who was always waiting for you after music history class. Or maybe, it was with your new husband or wife on your wedding day or with that new bundle of joy on his first day of life. Dancing with someone special is a glorious experience. When two people move together with music as their guide, they bond on a level above conversation. Dancing requires a couple to communicate beyond just words. And in the dance, the couple is brought to a new level of intimacy.
In Mass a couple weeks ago, Father spoke of the divine dance in his homily. He described his own relationship with God as a dance. When we give ourselves over to the dance, we follow God's lead, anticipate His will, and rest in His arms. And the Lord takes delight in sharing this intimacy with us. As he described the divine dance, I reflected on my own dance with the Lord. I wish I can say that Our Lord and I share an unbroken, uninterrupted dance from the beginning, but I can't. Instead, my story is more of an unrelenting and patient Lord who did not give up on me. Yes, our dancing history is loaded with His mercy, grace and love. I don't deserve to be dancing with him, but He never stopped asking and waiting. And so we dance.
My dance with the Lord began when I was a kid. I was baptized at age 6 in a tiny Baptist Church outside of Chicago. I know I was changed on that day. Of all the forgotten days in my early childhood, that one is still clear as a bell. On that day, we began the dance. As I grew older, we grew closer. My Dad was in the Navy, so we moved many times throughout my childhood. Aside from my family, He was the one constant in my life. In every new city, I always found home in His house. Church was the glue that held me together.
Then at 17, the Lord asked me to join Him in a new dance. It took a while for me to follow His lead because it meant that I would have to leave the church of my childhood. He wanted me to dance with Him someplace else. Leaving the Baptist Church was not easy. In the end, there were a lot of hurt feelings that would leave lasting scars. Even though I left behind my family and closest friends, I kept dancing. Eventually, the Lord and I danced right into a Catholic Church. And it was there I learned just how intimate the dance could be. At 19, I was confirmed, and then we danced closer.
As my college years wore on, the stress of 3 jobs and 21 hours of course work each semester started taking a toll. I missed Mass more and more often. The Lord and I were dancing less and less. And then, 9 months before my wedding day, I discovered that my fiancé and I would be welcoming a new life into the world. At the beginning of our relationship, we committed ourselves to purity. But, we failed one time. And that is all it took. In my young mind, it wasn't fair. All our friends were enjoying carefree casual sex and they weren't in this situation. We failed once and paid the biggest consequence. I got angry and I hung up my dancing shoes. As time passed, I chalked up our divine dance as a thing of my childhood. Now that I was an adult, I didn't need to dance. I could take care of myself.
Even though I wasn't dancing, the Lord still took care of me. I still had the wedding I wanted but at an earlier date. My husband found a job right away and I was able to stay home for the first six months of our son's life. Although things were hard, we always seemed to make it through. Even though I was refusing to dance, the Lord didn't leave. He took care of me while He waited.
As the years wore on, I grew more and more miserable. I felt like I had no direction or purpose in life. I felt as if a better life was always off in a future that I could never see. I did not know what was missing but I knew I needed to figure it out. I couldn't spend the rest of my life waiting to really live. In my quest, I decided to try going to church again. I wasn't sure if God was the answer, but I was ready to try walking through those doors. In my first experiences back, I felt like a fish out of water. Dancing seemed impossible and I wasn't sure if the Catholic Church was the place for me to dance again. I was ready to go find the familiar church of my childhood. But before I did, I wanted to give it one last shot, so I decided to go to a lecture sponsored by the Holy Spirit prayer group. I have no idea why I chose this experience to be the deciding factor on my future in the Catholic Church, but I did. And I went.
I don't remember the name of the person who gave the lecture, but he was a dynamic, passionate speaker. And he seemed to be speaking directly to me. Throughout his talk, he spoke of the love and mercy of the Lord. And he helped me remember the experience I once had - the relationship I once had. Then, at the end of his lecture, he told a story. When he was a young man, he went to a dance. There was a girl at the dance that he really wanted to dance with. But she was too pretty, too popular, and way out of his league. All night, he never got up the courage to ask her to dance and gave up hope that he ever would. As the evening came to a close, something happened that he never expected. She walked right up to him and asked him to dance. Of course, he said yes and they shared a wonderful dance he never expected to share. Then he said, "That is what Jesus is asking you tonight. It doesn't matter how much you feel like you don't deserve it. He still wants to dance. Will you take his hand and dance?" At that moment, I knew what was missing in my life. And I knew what I had to do. When I got home, I went to my room and got on my knees. I prayed, "Lord, I'm so sorry. I am ready to dance." Then, there He was in my imagination. Jesus was sweeping me around the dance floor. He was so happy. I just kept looking up at Him and I would try to tell Him how sorry I was. And He would look at me and say, "It's okay. I'm just so happy to dance with you."
On that night, we resumed the dance we began in my childhood. But it hasn't been easy. I know I stepped on His toes more than a few times. And He's had to convince me on several occasions to keep dancing when new, unfamiliar songs started to play. In all our dancing, He never stops smiling down at me. I always find strength and comfort in the merciful love etched on His face. In the years since that night, we have danced in places I never dreamed we would dance. He has healed scars I thought I would carry forever. He has led me to experiences I never realized were possible. And in each new song, I dance a little closer to His heart. I experience a deeper revelation of His love. And I live the life He made me to live.
Copyright 2011 Lori Miller
About the Author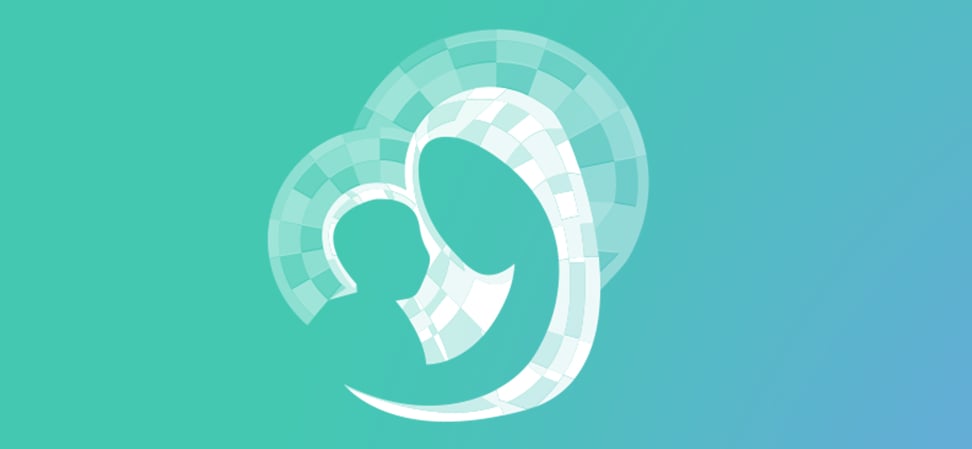 We welcome guest contributors who graciously volunteer their writing for our readers. Please support our guest writers by visiting their sites, purchasing their work, and leaving comments to thank them for sharing their gifts here on CatholicMom.com. To inquire about serving as a guest contributor, contact editor@CatholicMom.com.