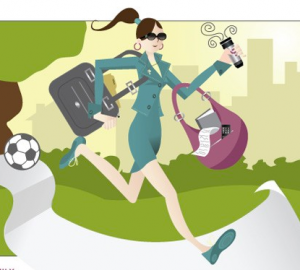 If you are a mom entrepreneur (or are considering becoming one!), I invite you to join me for the Christian Mompreneur Mastermind as I share with you some of the successes and strategies I've learned in creating my own business and working with clients to grow their small businesses in a way that supports faith and family.
Are you searching for a better way to share your talent and follow God's plan for you with wisdom and grace?
Are you willing to step up — to stop "squeezing in" time for your work and really grow your business with intention and strategy?
Do you thrive on connecting with other Christian mom entrepreneurs who are running a business that supports faith and family?
The Mompreneur Mastermind is an opportunity for mom entrepreneurs to discuss faith-based strategies for success at home and in the office. We will share our visions and goals for balancing career and family while making room for spiritual growth, health and fitness, relaxation, creativity and anything else that seems to have been set aside along life's journey.
The 12- week virtual program includes weekly lessons and inspiration, weekly teleconferences including interviews with successful Christian mom entrepreneurs, a private networking forum and individual strategy sessions to help you grow your business with wisdom and grace.
Over the years, I've discovered two simple strategies that have helped me in my career and my journey of motherhood. The first is that I need to surround myself with the brilliance of other positive, creative and faith-filled women in order to live life to my fullest potential. Second, I require a gentle balance in my life as I gracefully flow from one role to the next – mother, wife, entrepreneur, athlete, writer, friend and a Christian. This delicate balance is easier to achieve with the support of my sisterhood of working mothers, which is why the Mompreneur Mastermind is so powerful.
Not sure about the Mastermind? Then join me for a free telegathering and get to know a little bit about The Christian Mompreneur first:
Six Things You Need to STOP Doing in order to Start (or Grow!) Your Business
Thursday, March 3, 2011
For more information or to register: http://www.theresaceniccola.com/stop-multi-tasking/
Copyright 2011 Theresa Ceniccola
About the Author