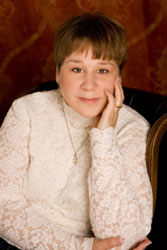 Editor's Note: Today, we are thrilled to welcome a guest post from award-winning author Ann Lewis. Please see the information following Ann's column to learn more about her writing. I also strongly recommend her wonderful book Murder in the Vatican:The Church Mysteries of Sherlock Holmes. LMH
Moms are busy people. We tend to fill our time doing things for others—our children, our husbands, our neighbors, friends, churches, you name it. We often forget about doing anything for ourselves because to do otherwise would be selfish. Being self-giving is what love is all about, right?
And yet….
No, I'm not going to give you the secular sources will say. They'll say moms should reward themselves now and again. Get yourself that pedicure and spa treatment! Go get yourself that nice dress! You deserve it, right? Get back to college and get that Master's Degree. You need to do what's right for you, and no one should hold you back!
Well…nothing against manicures (I get them on occasion) but that's not what I'm trying to get at here.
In all honesty, the more we develop ourselves, the more we grow ourselves and our gifts, the more we'll have to give to others. Why would God give us talents if they were not meant to be nurtured? Read Matthew 25:14-30 – the servant who buries his talent is punished. So if we are to grow our gifts, we need to take time to develop them. We need to (gulp) take time for ourselves.
Now, I am, like most of you, a busy mom. I have been blessed with only one child, a boy. Infertility has made that my cross in the way of motherhood (I would love for my son Ray to have a sibling or five!). Some may say, "Well, you have one kid. You have a lot of time, right?" Not really. I give my son a lot of personal time and I'm there to drop him off and pick him up from school. I help him with his homework, make sure he practices his piano, make him dinner and lunch and give him lots of hugs and kisses while we say our prayers for bed. But I do step away from my role as mom and take the time to do other things, because they make use of the gifts God gave me.
I discovered my singing talent at 26 when I auditioned for a regional chorus. The director, from Juilliard, looked and me and said, "You need to study voice." Up to that point it had never occurred to me, though I had studied other musical instruments in my life. I realized then that if God gave me that gift I'd better develop it so I can give it back to him.
Some might think that singing is something I do just "for me." I admit it makes me happy, and it does take a lot of time and dedication--time I could be spending making cookies or helping with another school project. However, my voice is not mine to hold onto. It goes out to others--whether it is through cantoring in Church to bring people closer to God or singing with the Indianapolis Opera to raise spirits and provide positive entertainment.
And the more I develop as a musician, the more I share it with my son as well, who is showing some hints of having a musical talent. He sees it takes time to master an art. He sings with me and grows with me. I hope to serve as an example for his development as an artist.
The same goes for my writing. If I don't spend time improving that craft, then it will wither and rot in my laptop's hard drive. I may enjoy writing but writing is meant to be read. Therefore writing is another gift I know I must spend time developing. Meanwhile, my son sees my books on the shelf, and realizes there is an end to writing that inspires his little creative mind. He started writing his own books on stapled paper. Who knows where that can lead?
Now, my own mother did, well, everything. She taught herself to cook, bake, sew, crochet, do needlework, paint, and play the piano. She could sing, too, and taught choirs at one point and still managed to raise eight kids (and keep her house organized and immaculate, and don't ask me how she did that…she never slept). She did all this---why? Because she had those gifts, gifts that gave her joy, gifts that she took time to develop and which enriched the lives of her family.
So, moms—if love is total self-giving, then give your talents some nurturing. Take that time to step out and improve them to serve and inspire others. It's not as selfish as you think.
Copyright 2011 Ann Lewis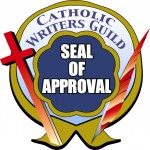 More information about Ann Lewis:
Born and raised in Waterford, Michigan, Ann Margaret Lewis attended Michigan State University, where she received her Bachelor's degree in English Literature. She began her writing career writing tie-in children's books and short stories for DC Comics. Most recently she published a second edition of her book, Star Wars: The New Essential Guide to Alien Species, for Random House. After attacking the Star Wars universe, Ann plunged into writing science fiction/fantasy, historical fiction, and, of course, mysteries. Her latest book is Murder in the Vatican:The Church Mysteries of Sherlock Holmes published by Wessex Press. She is also co-writing a historical novel entitled Roman which tells the true story of a priest in 1840s southern Indiana who was accused of assaulting a woman in a confessional. Ann is a classically trained soprano, and has performed around the New York City area. She has many interests from music to art history, to theology and all forms of literature. She is the President of the Catholic Writers Guild, an international organization for Catholic Writers and the coordinator of the Catholic Writers Conference LIVE. After living in New York City for fifteen years, Ann moved to Indianapolis, Indiana with her husband Joseph Lewis and their son, Raymond. Together they enjoy their life in the heartland.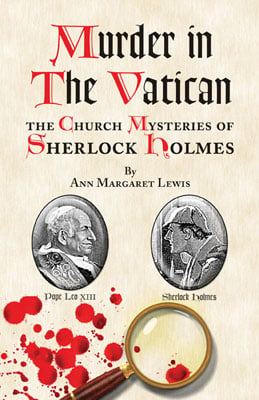 More About Murder in the Vatican:
Summary: A sudden death in the Vatican. An international incident over stolen artifacts. A priest's wrongful imprisonment for murder. In this collection of three as yet untold tales, hinted at in the original Holmes stories, the voices of Dr. John H. Watson and the legendary Pope Leo XIII reveal how the great Sherlock Holmes brought these grim ecclesial cases to startling and poignant conclusions.
Story Summaries:
"The Case of Cardinal Tosca"
In this memorable year '95 a curious and incongruous succession of cases had engaged his attention, ranging from his famous investigation of the sudden death of Cardinal Tosca -- an inquiry which was carried out by him at the express desire of His Holiness the Pope . . . .
—Dr. John H. Watson, "The Adventure of Black Peter"
Pope Leo requests the aid of Sherlock Holmes to investigate the sudden and mysterious death of a member of his curia. Holmes and his friend Dr. Watson discover that the pen is definitely mightier than the sword in the hands of a murderous artisan whose intended victim is the Pope himself.
"The Vatican Cameos"
I was exceedingly preoccupied by that little affair of the Vatican cameos, and in my anxiety to oblige the Pope I lost touch with several interesting English cases.
—Sherlock Holmes, The Hound of the Baskervilles
Sherlock Holmes helps Pope Leo XIII recover a rare collection of ancient Roman cameos that has vanished en route to Queen Victoria. A gift with political implications, their loss could cost English Catholics their much-needed cathedral in London. Holmes travels to Rome to locate the stolen baubles, but when this theft quickly turns to murder, Holmes and the Holy Father realize this case is more treacherous than they imagined. Introduced and concluded by Dr. Watson, the bulk of the tale is told in the fatherly voice of the erudite and prolific Pope Leo XIII.
"The Second Coptic Patriarch"
You know that I am preoccupied with this case of the two Coptic Patriarchs, which should come to a head to-day.
———Sherlock Holmes, "The Retired Colourman"
When the famous Father Brown is imprisoned for the murder of a Coptic clerk, Brown's ex-criminal friend Flambeau seeks the help of Sherlock Holmes to set him free. The case is a tangled problem that spans from the hearth of a simple family to the upper-echelons of the Church of Rome.
Purchase Murder in the Vatican:The Church Mysteries of Sherlock Holmes.
About the Author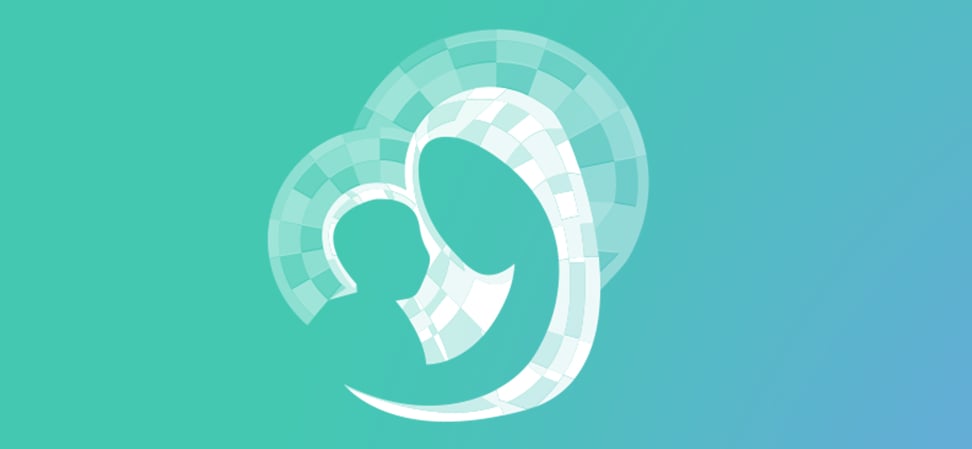 We welcome guest contributors who graciously volunteer their writing for our readers. Please support our guest writers by visiting their sites, purchasing their work, and leaving comments to thank them for sharing their gifts here on CatholicMom.com. To inquire about serving as a guest contributor, contact editor@CatholicMom.com.