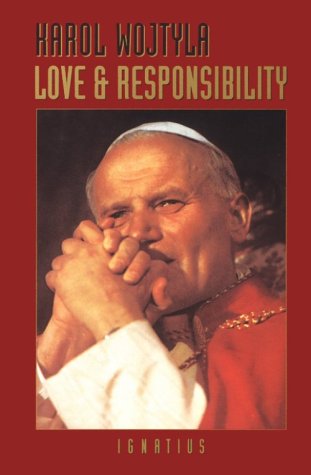 "Marital continence is so much more difficult than continence outside marriage because the spouses grow accustomed to intercourse, as befits the state which they have both consciously chosen. Once they begin to have sexual intercourse as a habit, and a constant inclination is created, a mutual need for intercourse comes into being. This need is a normal manifestation of love, and not only in the sensual-sexual sense but in the personal sense too. In matrimony the man and woman belong to each other in a special way, they are 'one flesh' (Genesis 2:24)." Love and Responsibility, p. 237
Lent, the season of self-denial, is the ideal time to consider the challenges of marital abstinence (or continence). Pope John Paul II gently puts abstinence into perspective and, in his gentle and loving words, explains why it can be so difficult.
The book Love and Responsibility was written in 1960 (and based on a series of lectures) when Pope John Paul II was Cardinal Karol Wojtyla. It is a beautiful explanation of authentic marital love. Parts of this book served as the basis for his brilliant talks on the Theology of the Body when he became Pope.
I discovered this wonderful book years ago when I was a young mother with little time for reading. Several times, I had started to read it, but found the intellectual language challenging.
Years later, however, when I finally read the entire book, I was enthralled. This is one of the most beautiful books ever written on love, sex and the responsibility each one of us has with the gift of sexuality. The particular quote above helped me to understand why my husband and I have often found periodic abstinence (or continence) so difficult.
Pope John Paul II was indeed a wise and holy man. A celibate priest, he had more insight into marriage than most married couples.
Copyright 2011 Ellen Gable Hrkach
About the Author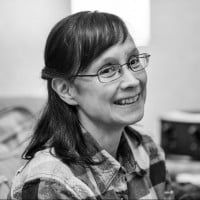 Ellen and her husband, James, have been certified NFP teachers for the Couple to Couple League since 1984 and teach Theology of the Body to teens. She's also an award-winning, bestselling author of ten books, an editor, a publisher and a self-publishing book coach. Her newest novel is Ella's Promise. The mother of five adult sons and grandmother of one precious grandson, Ellen lives in Pakenham, Ontario with her husband. Contact her at Full Quiver Publishing.