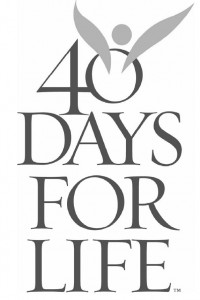 The duties of motherhood call me to serve every day. From wiping runny noses to the spiritual formation of my children, it's my responsibility to care for, defend and protect our kids.
The Church teaches me that my responsibilities go well beyond my immediate family. I'm called to go outside myself to care for others. However, influenced by a culture so concerned with me, me, me—it can be easy to blow off my responsibilities to others.
Lent was a perfect time to work on that call by praying (for the intentions of others), fasting (to remind me of the suffering of others) and giving alms (to help others). Part of my Lenten journey included getting closer to a group I pray for regularly from a distance—those dealing with an unexpected or unwanted pregnancy.
Wednesday, April 6, was my first time participating in a prayer vigil outside an abortion clinic. Inspired by a close friend with a strong pro-life devotion, I committed to meet her at Planned Parenthood, the country's largest abortion provider, from 1-2 p.m.
It was one of the days assigned to our parish for the 40 Days for Life Initiative: a campaign, coinciding with Lent, whose mission is to end abortion through 40 days focused on prayer, fasting and peaceful activism.
Though I've never considered myself an activist, there I was.
Planned Parenthood Rocky Mountain, in northeast Denver, Colo. faces a quiet street, with little activity other than the cars going in and out of the clinic's parking lot. The campus is surrounded by a tall black wrought iron fence. The fence is then covered with black canvas. You can just barely make out images through the fence.
A solid wall of clouds covered the sky that day. The gray gloomy weather matched the dismal atmosphere at the clinic.
I parked in a vacant lot and crossed the street to join five other women, ranging from their 40s to 60s, including my friend who welcomed me with a hug. She then continued to lead us in the rosary: the Joyful Mysteries. It seemed strange to reflect on joyful moments at a place filled with so much sorrow.
There was no one yelling and screaming, no one waving posters with horrific images—just the six of us, rosaries in hand, praying on the sidewalk in front of the clinic. Hail Mary after Hail Mary, we hoped to convey with our presence that we were simply "there" if called upon.
It turned out we were called upon. As we walked slowly back and forth, we heard a distant cry from behind the tall fence. As the cry grew louder we realized a woman was coming closer. We migrated cautiously towards the crying.
Was this what I thought it was? Was she crying because she'd come for an abortion and changed her mind? Did she feel trapped? Was she gravitating towards us intentionally? Or was she simply running from the building?
Though we couldn't see her, we could hear that she had made her way from her car, across the parking lot, and was just on the other side of the fence. She was sobbing so hard she could barely speak. While I can't remember exactly what she said, I remember the words: "Don't." "Want." "To."
She didn't want to go inside the clinic.
From our side of the fence, the outreach began: "Don't go in." "We love you." "We can help you."
Honestly I didn't know what to do, what to say. Thank God the words came from the others in our group. Their encouragement continued, words of love and sincerity tinged with urgency: "We love you." "We love your baby." "We're praying for you." "Please don't go inside."
Her male companion had made his way to the fence and urged her to "come on." Her sobs began to fade into the distance.
When she was gone, our tears united with hers. We cried for her pain, and for what might happen.
As we attempted to resume our rosary I wondered: Did she have an abortion? Did our prayers and presence give her strength? What does the future hold for her?
We'll never know. But I believe the Holy Spirit was flowing across the fence. It was our responsibility to go outside ourselves on that quiet Wednesday afternoon and simply be there to share God's love, peace and comfort.
"Christ never absolved us from defending the weak, or resisting evil the world, or from solidarity with people who suffer." –Archbishop Charles Chaput, O.F.M. Cap. (University of Notre Dame, April 8, 2011).
Copyright 2011 Julie Filby
About the Author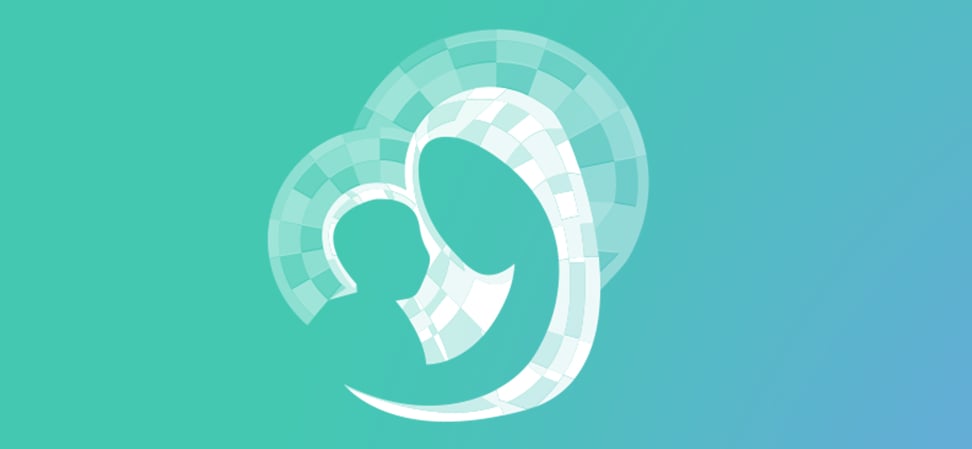 We welcome guest contributors who graciously volunteer their writing for our readers. Please support our guest writers by visiting their sites, purchasing their work, and leaving comments to thank them for sharing their gifts here on CatholicMom.com. To inquire about serving as a guest contributor, contact editor@CatholicMom.com.