Editor's Note: Last year, I had the opportunity to be a part of the Annual Convention sponsored by the National Council of Catholic Women. It was a great experience for me personally and spiritually. I am happy to share the good news that this year's conference planning is underway and registrations are now being accepted. The following is an overview of the 2011 Event, and you can register and find more information online at the Convention website. LMH
Campaign for Human Dignity—Love in Action
November 9 – 12, 2011 • Chicago, Illinois
Join us at the National Council of Catholic Women's 2011 Annual Convention. This information- and inspiration-packed convention is open to all Catholic women who seek ways to incorporate Gospel values into personal spirituality, service to others, and care for God's creation.
Three pre-convention events, three general sessions, and 12 timely concurrent sessions will offer all attendees information and leadership tools they can use to support the dignity of the human person in their homes and communities.
The convention will take place at the Chicago Marriott Downtown, Chicago, Illinois, a Windy City landmark on Michigan Avenue's Magnificent Mile. Situated among world-class shopping and dining, this hotel is within walking distance of top attractions, including Navy Pier, American Girl Place, Shedd Aquarium, Millennium Park, Theater and Museum Districts.
Register now and save!
Registration is open on the NCCW website: www.nccw.org. The sooner you register, the more you save. To take advantage of the best value registration rate—$395.00— for members and moderators, you must register before June 23.
Chicago Marriott, Room Reservations
A block of guest rooms have been reserved for the convention registrants at Marriott Hotel. The special guest room rates start at $190, plus applicable taxes, for single/double occupancy. There are additional charges for a third and/or fourth person in the same room. There are two ways to reserve your guest room at our discounted rates: online at the NCCW website: www.nccw.org; or call toll-free 1-800-266-9432. If calling, be sure to identify yourself as attending the NCCW Annual Convention.
Before making your hotel reservations and travel arrangements, please review the Convention schedule at www.nccw.org. The 2011 NCCW Annual Convention formally opens on November 10, at 1:15 pm, with the Opening General Session and Keynote Address. The primary event on November 9 is the pre-convention Chicago Church Tour organized by the Chicago Archdiocesan Council of Catholic Women for an additional fee. The morning events on November 10 are pre-convention workshops which also require an additional fee.
Program Highlights
Pre-Convention Events
Thursday, November 10, 9 am – 12 noon, additional fee
Catholics Mobilizing to End the Death Penalty
This workshop, led by Catholics Mobilizing Network to End the Death Penalty, is for all Catholics interested in learning more about the death penalty and the Church's teaching on this critical, timely, social justice issue. It will cover practical and moral questions posed by the capital-punishment debate and about resources and suggest tools, and opportunities to get involved in repeal efforts in your own parish and community. The Catholics Mobilizing Network works in concert with the USCCB and proclaims the Church's unconditional pro-life teaching and its application to the death penalty and restorative justice. Additonal registration fee; register online on the NCCW website.
Young Catholic Women's Forum
Join other young Catholic Women at this inspiring and spiritual uplifting workshop, led by Beth Knobbe, a campus minister at Northwestern University's Sheil Catholic Center. Reflect, pray, learn and network with other women who share your faith!
Spiritual Retreat
Led by author and professional retreat leader Christine Watkins, this retreat will focus on our relationship with Mary, in particular, how and what she is communicating to us—even today—from Heaven. After a reflection on God's healing power, participants will share in a prayer ritual to experience the mercy and love that pours from Jesus' heart to us at all times.
General Sessions
Keynote Speaker
NCCW will welcome Sister Helen Prejean, Pulitzer prize-nominated author and death penalty abolitionist as the 2011 Annual Convention keynoter speaker. While living among the poor in New Orleans, Sr. Helen began her prison ministry and became spiritual advisor to Patrick Sonnier, the convicted killer of two teenagers, sentenced to die in the electric chair of Louisiana's Angola State Prison. Sister Helen turned her experiences into Dead Man Walking: An Eyewitness Account of the Death Penalty in the United States, a book that not only made the 1994 American Library Associates Notable Book List. Since 1984, Sister Helen has divided her time between educating citizens about the death penalty and counseling individual death row prisoners. She has accompanied six men to their deaths. In doing so, she began to suspect that some of those executed were not guilty. This realization inspired her second book, The Death of Innocents: An Eyewitness Account of Wrongful Executions, released by Random House in December of 2004. She is presently at work on another book, River of Fire: My Spiritual Journey. Sister Helen has served on the board of the National Coalition to Abolish the Death Penalty from 1985–1995, and most recently created the Catholic Mobilization Network to End the Use of the Death Penalty, whose mission is to proclaim the Church's unconditional pro-life teaching and its application to capital punishment and restorative justice.
NCCW 2011 Book Club Author
Dr. Robert J. Wicks, author of the 2011 NCCW Book Club selection, Everyday Simplicity, will be the Friday morning breakfast speaker. You won't want to miss his talk about incorporating spirituality into our "everyday lives."
2011 NCCW Annual Business Meeting
On Saturday morning, NCCW President Patty Johnson will present the "State of NCCW" report, and officers will report on their areas of responsibility. NCCW members will deliberate and vote on the 2011 proposed resolutions which have been selected to guide the activities of the organization.
Concurrent Sessions
Friday, November 11, and Saturday, November 12
You will be able to choose among sessions that focus on a variety of inspirational and practical topics and speakers, including
"Becoming a Marriage-Building Parish," Sheila Garcia, Associate Director of the USCCB's Secretariat of Laity, Marriage, Family Life and Youth.
"Authentic Womanhood: Source of Cultural Renewal," Lisa Martinez, former Catholic school teacher and missionary.
"Current Trends in Religious Behavior and Beliefs of Young Adult Catholics," Mary L. Gautier, Ph. D., Senior Research Associate at the Washington, DC-based Center for Applied Research in the Apostolate.
"Be Faithful Even Unto Death," Peter Breen, Executive Director and Legal Counsel, and Thomas Brejcha, from the Thomas More Society, A Pro-Life Law Center.
"Comprehensive Immigration Reform: The Catholic Response," Elaine Segura, Director of Immigrant Affairs for the Archdiocese of Chicago.
"Faith and Media," Sr. Helena Burns, fsp, Daughters of St. Paul, an expert on Theology of the Body and the media.
"Why Should I Go to Church," Rev. John Cusick, Director of the Chicago Archdiocese Office of Young Adult Ministry.
Featured Events
Liturgy and Prayer
There will be daily Eucharistic liturgies at the convention site. Francis Cardinal George, Archbishop of Chicago, will preside at the opening convention liturgy on November 10 at 4 pm. Celebrants at the Friday and Saturday (Sunday vigil Mass) liturgies will be NCCW Episcopal Liaison, Bishop James V. Johnston, Jr., of the Diocese of Springfield-Cape Girardeau, and Chairman of the NCCW Moderators, Rev. Msgr. Robert R. Servatius, of the Diocese of Salt Lake City. All priests attending the convention are invited to vest and concelebrate at the convention liturgies.
The Meditation Room will be open November 10-11, 7 am – 8 pm, and November 12, 7:00 am – 2:00 pm, with specific times for Adoration and communal praying of the Rosary.
Chicago Church Tour
The Chicago Archdiocesan Council of Catholic Women will offer a four-hour coach bus tour of some of Chicago's most beautiful and significant churches: Gothic style Holy Name Cathedral, with the Five Cardinals' Hats (Galeros) hanging above the bronze sanctuary panels; St. James Chapel at Quigley Seminary, known for its stained glass windows; Assumption Church, built by and for Chicago's Italian Catholics; Holy Trinity Polish Mission Church, with its Catacombs and many relics; and Romanesque style Old St. Patrick's, with Celtic designs that survived the great Chicago Fire. Wednesday, November 9, 2 – 6 pm. $40. Reservation form at http://www.accwchicago.org/Home/tabid/7761/language/en-US/Default.aspx.
Opening Reception with Exhibitors
Connect with old friends, make new ones, and visit the exhibits, including the NCCW booth.
Refreshments with the Exhibitors
These scheduled breaks provide time to browse the exhibits, talk with exhibitors, and place orders.
Province Dinners
A tradition at NCCW national gatherings, province dinners give attendees the opportunity to meet and mentor, relax and renew at the end of the opening day of Convention.
Silent Auction
Enjoy the thrill of the hunt and continue your holiday shopping as you browse the beautiful, the practical, the spiritually-enriching items provided by members to support the mission of NCCW.
Third Annual Purse Auction
Can a well-dressed woman have too many purses? Come and be part of the fun at this increasingly popular event which combines fashion, frenzied bidding, and hidden treasure—all for a good cause.
A/DCCW Presidents Meeting
This session gives diocesan council presidents a chance to "ask the NCCW President ".
Associates' Luncheon
This event brings together members of the Associates of NCCW, Inc., a group dedicated to helping the bridge the gap between dues revenue and the cost of NCCW operations. Moderators' Luncheon
Providing both spiritual support for the women of council and advocacy for the programs of council, moderators play a key role in the effectiveness of the National Council of Catholic Women. Whether lay, consecrated religious, or clergy, moderators will find this luncheon a great way to connect with each other.
Installations
Officers, including Judy Powers, the incoming NCCW President, a new President-Elect, and a new Secretary, and 12 incoming Province Directors will be installed.
Convention Banquet
The Saturday night banquet is our final 2011 Convention celebration. Join your sisters in Council, moderators, and friends, share a delicious meal, and enjoy the entertainment before heading home on Sunday.
For more information and to register visit http://www.nccw2.org/
About the Author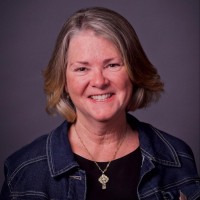 Lisa M. Hendey is the founder of CatholicMom.com, a bestselling author and an international speaker. A frequent radio and television guest, Hendey travels internationally giving workshops on faith, family, and communications. Visit Lisa at LisaHendey.com or on social media @LisaHendey for information on her speaking schedule or to invite her to visit your group, parish, school or organization. Visit Lisa's author page on Amazon.com.