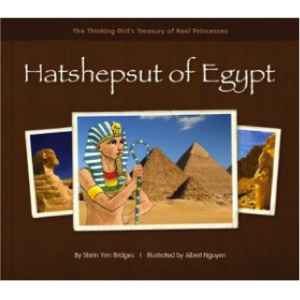 Editor's Note: Today, we welcome the mother/daughter team of Kate and Anya Daneluk who share their individual perspectives on the new line of books from Goosebottom Books. It's so nice to share the comments of a bright young reader like Anya, which truly give us a great idea of how these books will be received by their intended audience. We thank the Daneluks for such a fantastic review! If you or your child would like to share a review of your favorite book, game or movie, email me for additional details. LMH
Mother/Daughter Review
The Thinking Girl's Treasury of Real Princesses
By Shirin Yim Bridges, Illustrated by Albert Nguyen
THE MOM:
This new series from Goosebottom Books features the personal stories of six princesses from Ancient Times through the Middle Ages who have risen beyond the usual limitations of their time into positions of power. The books cover lesser-known historical figures from several cultures, providing a more interesting read. As an adult, I was only familiar with two of the six, and certainly learned a thing or two!
Appropriate for girls in grades 3 – 7, depending on reading ability and interest, these differ from the more typical princess books on the market for this age range. Rather than an in-depth novel format, these shorter, hardcover books combine the story with an encyclopedic –like presentation of the princess's life, culture, and time period. This makes for an easy read similar to a children's magazine or the classic DK books. In this vein, clear illustrations and photos with descriptive captions help us better understand the context. While the books are too light to constitute a study of the subject, the short, digestible stories make it easy to expand your knowledge in one or two sittings and are conducive to perusing for review.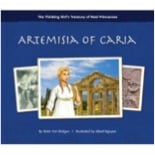 Each story gives some historical background, geographical and time period context, and fun cultural explanations of clothing and foods, along with a pronunciation guide to help with the foreign words and names. The books are consistent with one another in format, but each carries the flavor of the princess's culture with typefaces, colors, and backgrounds designed to enhance the story. The stories include Hatshepsut of Egypt, Artemisia of Caria, Sorghaghtani of Mongolia, Qutlugh Cerkan Khatun of Kirman, Isabella of Castile, and Nur Jahan of India.
The books employ a nice vocabulary and a great effort is made to communicate a lot in the shorter format. Occasionally, this means passages that are overly complicated, requiring some rereading to better understand. Also, a girl with a basic knowledge of ancient and medieval history will have an easier time digesting the information meaningfully. I would definitely recommend these books as additions to appropriate history or unit studies.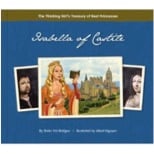 My main criticism would be the occasional and apparently random moral judgments found in the series. These are few and far between as the author makes an effort to stay a bit more historical and objective. While the Greeks are admonished for treating women like property, and Isabella's role in the violent Inquisition is emphasized in a special feature, the Huns are painted as more tolerant and diplomatic than most people think. While the Persian history of educating women is rightfully extolled, there is no judgment placed on the polygamy of the royal court or the property-like restrictions of purdah. Most often, and more agreeably, the reality of violence through these times is explained with an attempt to help girls understand that while we are rightly shocked by the harsh violence and constant war, this was a reality for these people and a part of their culture.
The nice thing about a series is that your daughter could try one of the $18.95 books and if she loves it, you could add more to your family collection. It may be worth shopping around to find a deal. I've seen a couple on the web already! Homeschoolers studying Ancient and Medieval times or parents of history buffs may want to invest in the whole set up front. These are books I can see my daughter coming back to and they will still be relevant when her little sister shows interest in reading them.
-Kate Daneluk
THE GIRL: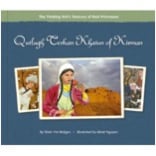 These books are a great addition to a girl's library. They tell a lot about these women. For instance, did you know that if it weren't for Isabella of Castile America, as we know it, would not exist? Nur Jahan of India invented the ever-so-popular perfume. She is also said to be the one who started the use of white marble stone in India. Sorghaghtani of Mongolia was married at the age of ten. Qutlugh Terkan Khatun of Kirman was going to be sold as a slave but a kind merchant bought her as his daughter. Hatshepsut of Egypt was the first woman to become pharaoh. In Artemisia of Caria's time, no one thought highly of women and they didn't sail on ships or have jobs. But Artemisia did.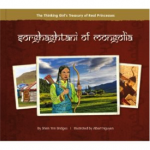 This is just only a little bit of information about these amazing women. Shirin Yim Bridges has brought stories to life through this book. It is very well written and I would definitely recommend this to people. Even though they look like a younger child's books from the outside, I am sure that many older children would enjoy them as well. The pictures didn't blow me away, but they did help me better understand the culture. The stories and background information were the best part of the book, and the fact that it was true made it more exciting.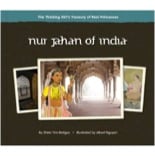 I appreciated how each book showed what they wore and what they ate. These books will deepen your knowledge of history. They are filled with information about the lives of these princesses. It's refreshing to see that there are so many good books for young girls and middle schoolers. This series would definitely be one of the top on my list for book recommendations!
-Anya Daneluk
Order autographed copies of these books directly from Goosebottom Books or order them from Amazon and support CatholicMom.com with your purchase.
Copyright 2011 Kate Daneluk and Anya Daneluk
About the Author

Kate Daneluk is a wife, mother of six, and co-founder of Making Music Praying Twice. With a background in music, theology and education, she contributes articles and resources to various publications.