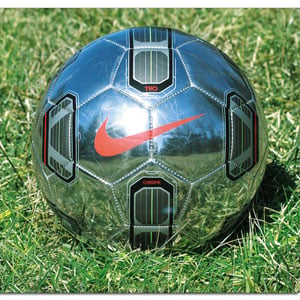 As the spring soccer season winds to a close, my husband and I must decide whether or not to allow our 7-year-old son to try out for an academy level soccer team, the level above recreational but just below select soccer. On this team, he would work out with professional trainers and compete against neighboring soccer clubs. While it would not require any out of town traveling or a required increase in his practice schedule, he would no longer practice or play in our neighborhood.
We are weighing the pros and cons of moving him up.. Our son is a great athlete and good soccer player. He shows promise with ball handling, excels at ball control and has amazing speed. He really enjoys the sport and would benefit from playing with and against other boys at the higher level, but we struggle with him getting too serious about a sport too fast at his young age.
I've seen many friends whose lives revolve around their 9-year-old's sports schedule. Our family loves spending time together on weekends and having dinner together almost every night. While I'm confident the regular game schedule will be similar to our past schedules, I worry that tournaments could interfere with our regular Sunday Mass time and weekend family togetherness.
We are so proud that our young son is growing into an athlete and want to encourage and promote him to succeed in the sport he loves. Understanding that at some point in our near future, that might mean progressing to teams with an even more demanding schedule has me concerned. As the mom, it is my responsibility to find the balance between his love and desire for the game with what is best for our overall family.
Simply put, my concern is that if he moves up it could negatively impact our family life. I would love to hear about your experiences with balancing family life and children's sports or activities.
Copyright 2011 Lisa Jones
About the Author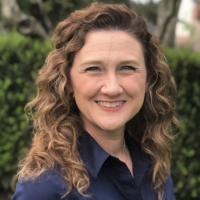 Lisa Henley Jones is a wife, mom, native Texan, and parish communications director. She enjoys reading, walking, going on date nights, and cheering on her kids in their activities. As a social media consultant, Lisa teaches Catholic parishes to engage, inspire, and evangelize on social media. Find her blog at Of Sound Mind & Spirit and her social media course at Parish Social Media.