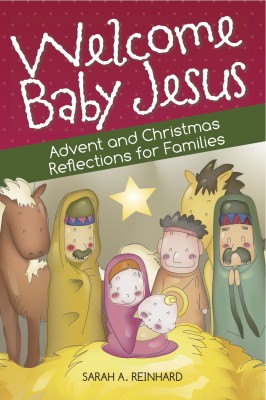 Editor's note: Today, we celebrate the publication of a great book by one of our most devoted CatholicMom.com contributors and my dear friend, Sarah Reinhard. Congratulations Sarah on creating such a wonderful gift for Catholic families! LMH
Welcome Baby Jesus: Advent and Christmas Reflections for Families
By Sarah Reinhard
Published by Liguori
Sarah Reinhard's new book, Welcome Baby Jesus: Advent and Christmas Reflections for Families, takes a refreshing, unique approach to Advent.
There are many children's Advent/Christmas books out there, but this delightful book includes activities and reflections for the entire family.
From the author: "Advent is a season that's almost forgotten by the secular world. You'll find Advent calendars, to be sure, but they are really an adornment for the "Christmas season," which begins sometime after Halloween and ends on Christmas Day."
Each section encompasses three different activities: Think, Pray and Act. Each Sunday has its own theme. The First Sunday of Advent and the week following is "Get Ready." The Second Sunday and following week is "Repent." The Third Sunday's theme is "Love," and the fourth Sunday, "Anticipate." The Christmas season has its own theme:" Rejoice." There are also stories and activities for the Feast of the Epiphany.
What sets this apart from other Advent preparation books is that it has reflections and activities for the entire family (parents included) so that both parent and child can prepare for the celebration of Christ's birth.
It may be months away, but Sarah Reinhard's beautifully designed book is an ideal gift for those families who wish to embrace the true meaning of Christmas and to grow closer to Christ. I highly recommend this wonderful book to everyone!
Order Welcome Baby Jesus: Advent and Christmas Reflections for Families and support CatholicMom.com with your purchase
Copyright 2011 Ellen Gable Hrkach
About the Author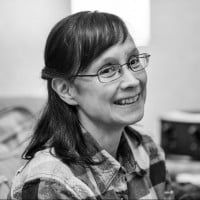 Ellen and her husband, James, have been certified NFP teachers for the Couple to Couple League since 1984 and teach Theology of the Body to teens. She's also an award-winning, bestselling author of ten books, an editor, a publisher and a self-publishing book coach. Her newest novel is Ella's Promise. The mother of five adult sons and grandmother of one precious grandson, Ellen lives in Pakenham, Ontario with her husband. Contact her at Full Quiver Publishing.