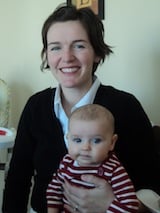 Editor's Note: Today, we welcome new columnist Meg Matenaer to the CatholicMom.com family of contributors. Meg will join us each week on Wednesday to share her unique perspective. Be sure to check out Meg's wonderful "Offering It Up" blog at http://www.o-i-u.blogspot.com/ and please join me in giving her a warm welcome! LMH
Jesus in the Distressing Disguise
I climbed into bed silently, slowly pulling the covers up to my chest, and sat in the quiet for a minute. The still air served as a soft pillow against my sore head, which was still spinning from a long day at home with my three little ones under the age of four. There had been fussing, arguing, crying, dirty looks, and outright meanness—and the little guys had been worse. I sunk into the sheets and wondered what had gone wrong. That was easy, I thought—everything. Everything had gone wrong from the minute they had woken up until bedtime. Ugh.
I looked into the darkness and my heart sunk. Because worse than feeling like the worst mom in the world is knowing that you're most likely going to be the worst mom in the world tomorrow, too. I needed a plan to avoid a repeat of the day's events tomorrow. For inspiration, I opened up the book Where There is Love, There is God, edited by Brian Kolodiejchuk. M.C., DoubleDay, a collection of quotes from Mother Teresa, mostly taken from talks she had given to the nuns in her order, and it didn't disappoint.
In a section labelled, "The Distressing Disguise", Mother Teresa explains the meaning of the distressing disguise of Jesus in the poor. "We must therefore be proud of our vocation," she says, "which gives us the opportunity to serve Christ in His poorest…in the slums, Jesus chooses as His disguise the miseries and poverty of our people in the slums. You cannot have the vow of charity if you have not got the faith to see Jesus in the people we contact. Otherwise our work is no more than social work…we do it for Somebody."
I stopped for a moment and thought of my work as an at-home mom. As ashamed as I was to admit it, I envied Mother Teresa and her work. It seemed easier to me to see Jesus in a poor man dying in the street from hunger than in perfectly well-fed, well-dressed children who were simply being naughty. I envied her that she could leave the slum and go back to her tidy convent and visit the tabernacle for long hours on end to recharge. I had the outrageous thought that maybe if I could just do the same, I wouldn't be so crabby and frustrated all the time! I suspected that that wasn't the message—if only my circumstances were different, I could be a saint, too!—that the Holy Spirit was sending, so I read on.
Mother Teresa, in response to a man who had asked her why she was helping him, had replied that she loved him, that he was Jesus in the distressing disguise. And she instructed her nuns that they should be grateful for all the work with the poor that they had around them, saying, "And I can tell you, again I say the same thing, we have received much more from them because they have given us an opportunity to be twenty-four hours with Jesus, for whatever we do to them, to the little ones, we do it to Jesus. He has said so, it must be so."
Whatever we do to the little ones, we do to Jesus...my heart slowly softened, then brightened. That was what the Holy Spirit was getting at: my ever-thirsty, hungry, wilful, sweet, exasperating, in-need-of-hugs little guys were not getting in the way of my holiness. They were not getting in the way of my prayer time. They were my prayer time. In them, Jesus surrounds me all day long, allowing me to tend to His needs, thanks to the Incarnation. I, too, get to be Mother Teresa because God's given me my very own slum where I can spend the day looking for people--Him--to pick up, clean up, and love.
Delighted with my new plan, I turned off the lights and was genuinely eager for tomorrow to begin, so I could kiss the sweet head of Jesus in my little ones. What blessed work I'd been given.
Copyright 2011 Meg Matenaer
About the Author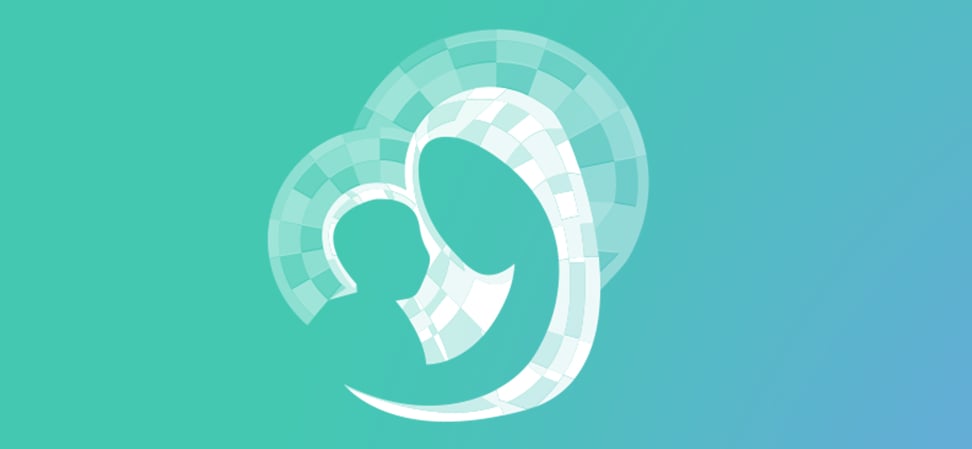 We welcome guest contributors who graciously volunteer their writing for our readers. Please support our guest writers by visiting their sites, purchasing their work, and leaving comments to thank them for sharing their gifts here on CatholicMom.com. To inquire about serving as a guest contributor, contact editor@CatholicMom.com.