Editor's Note: We thank columnist Christina King for sharing her experiences at this weekend's CatholicCon Expo and her work to serve as a digital evangelist. Learn more about CatholiCon at catholiconexpo.com. LMH
"How to Evangelize on The Web"; The Blogosphere as one of many possible "pipes" in the New Evangelization
What the heck is a pipe and where the heck is a blogosphere? Is this a secret language or are you already saying "right on".
I am at the Catholicon Expo sponsored by the Catholic Underground and if you feel like you are supposed to be bringing a message of hope, joy, love, mercy and salvation to the world then keep reading! (The only draw back is that the camera might "catch you" with the first frame making you look like a weirdo. See below).
I am sitting in a conference room in Houston Texas listening to Fr. Chris Deckerspeaking about the "Missionary Mindset". What is he talking about?He is talking about stuff most of us who don't understand when it comes to technology or computers. While some of you are like "Count me in! I love it!", the rest of you might want to run away because it all seems to big, to complex, to scary or perhaps something that "I" could never do.



That is where you would have been wrong.
If I, as a mother of 8 children can do it, so can you! "Be Not Afraid!" was the mantra of Blessed Pope John Paul II and I am guessing it was because he discerned that it was getting scary and we needed to get out of the boat and walk on water. But guess what folks? If your eyes are on Jesus Christ (Jesus I trust in You!) then you can do all things through Christ who strengthens you. Phil 4:13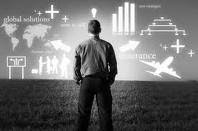 So what are pipes? Pipes are the avenues, methods, means and ways in which we utilize to get our message out there. Mankind is standing on the edge of the New Frontier and now is our time, like the pioneers of yesterday, to be the pioneers of the 21st century in the digital world.
The Blogosphere is a word that has been created to describe the internet environment that has manifested itself in which anyone and everyone has an opinion on every subject under the sun and they share it on their "blog".
The good, the bad and the ugly are all online sharing their views in this blogosphere. While this is the norm, what needs to happen is for more Christians, annointed with the inspiration of the Holy Spirit, to embrace their greatness and become what they have been created for. Each of us are created in the image and likeness of God and this inherent dignity not only means that we are all unique and unrepeatable persons, but that each of us have different gifts and charisms meant to heal, inspire and lead the Church toward God.
Have you ever noticed that you might like one speaker or actor or singer but not like another? Well, that is because you are different from everybody else with different styles, tastes and ways to convey information and YOU might say something in a way that I never could. Why? Because that is the beauty of being human persons.
NOW IS THE TIME!
Blessed Pope John Paul II issued the Clarion Call to all Catholics, in fact, to the entire church that EVERY means necessary must be focused on "The New Evangelization".
What is the New Evangelization? Well, it is the technological means at our disposal which changes by the day, to evangelize the world. Ther are so many things we can do and many of us do not even know how easy it is to answer this call. So, if you have been waiting for your chance, then let me share with you how YOU can become a modern day missionary and evangelize right from your own phone, mac, pc or other.
The best way to explain this is to tell you what I have done and for those of you who believe it is silly to re-invent the wheel, I invite you do as I I have done and fulfill your baptismal promise because we are entering into a very difficult time in the days ahead and we need you. Me? Yes, You! One person can change the world so don't for a momment think that your gifts or desire or voice do not matter. It was one vote that voted Hitler into the role as the leader of the Nazi Party and it was one vote that decided as American's we would speak English. If not for that vote, we would all be speaking German.
So, here is what I did. I started a blog on blogspot and wordpress. It is easy to set up as it walks you through in small steps, easy to use and it is free! Take a look at some blogs out there and get an idea of your own style and flair and then DO IT! But, make it what you feel inspired to do. Do you want to talk about cooking recipes? There are blogs for that! Do you want to talk to homeschoolers? Single parents? Converts, gardening, music whatever. You do not have to be a theologian or a professional writer or speaker to have a blog, just a desire to evangelize, a sound faith from which to tap into and an extra portion of the Holy Spirit, which, coincidentally is being POURED out onto the earth right now in what I believe to be unpresidented amounts to prepare the church for what is on the horizon.
For those of you who are reading this, this is my blog!
Then, check out some Catholic online blogging sites and submit your articles. You never know, your article may be just what they were looking for.
Then, I submitted my articles on various subject matter to some of the online blog places such as:
http://catholicexchange.com/
http://catholiclane.com/
http://catholicmom.com/
http://tobtoday.com/
There are many people who would never read a blog. They may feel it is too time consuming or perhaps they hate reading. That is why the audio and visual aspects of evangelization are key and this "New Evangelization" has something for everybody.
For instance, this past May I was offered a 1 hour slot on Radio Maria Chicago every week on Wednesday from 5pm to 6pm Central time. Not only is it a National slot but it also is live streaming on their website http://radiomariachicago.com/
Here is a link (it is on the right side of my blog as well) to a free online site that allows you to be a your own radio show host!
http://coolnetradio.com/ChristinaKing
To maximize my efforts (since I want to evangelize those who have no hope, no faith, no joy, no love) I ustream "live" at http://Ustream.tv/
This allows my show to be on a venue to a much larger audience, most of which are of all faiths or of no faith. Being a secular venue, it is hard to know what the audience is, in my mind, they are just people, perhaps searching, suffering, in need of mercy, in need of salvation or in need of answering their own call to share their gifts for God!
Funny thing about Ustream, not only can you live stream, people can join you there and talk to you. You can also automatically send an invite to everyone on your facebook page and twitter and others just by writing what you are up to in the box on the same page.
Ustream is free and also allows you to record whatever you do, so if you have a webcam, you can have a show on Ustream and then click a bottom to record, save it and either hit the "upload to YouTube" button or hit the "download" button. If you create a Youtube channel (anyone with an email address can get a Youtube channel and according to Fr. Robert Barren, it is a HUGE potential frontier in the New Evangelization).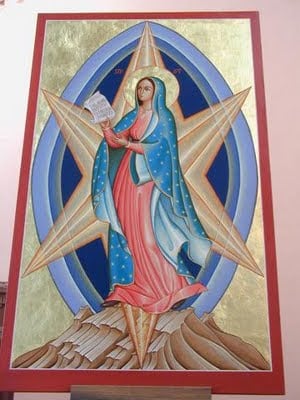 Once your show is uploaded on your Youtube Channel then edit it with a new name and tags to draw the audience you will get there (more secular).
Hit the "share button" under the video and get the "embed" code. Go back to your blog, create a new post and put the embed code into the body, hit save and publish and you have now inserted the video into and on your blog.
I also upload to Gloria Tv, a catholic free online television channel. I just cut and past the link to my video and it automatically uploads it to my Gloria Tv channel. http://Gloria.tv/
If you download Real Player, or other online free recording devices, you can record the audio of your show and upload it on a free podcasting site called Podbean. http://www.podbean.com/
You can also embed the Podcast player on your blog in the same way as a video on the design feature as a new "gadget". That way, if someone would rather download and just listen they can do that. I believe you can then see your podcast in the itunes forum. Cool huh? Did I mention this is all free?
I then upload to "My Catholic Voice" and a number of other places as well.
I have also signed up for a facebook page and myspace page so that I can post things there. I try to keep the same pictures and names on all of them to help lead people back to the other things that I have out there. The reason? To bring them to the Church. Ultimately it is not me that I want to share, it is Jesus through my hands, my feet, my voice, my love, my message. Caryll Houselander wrote in "The Reed of God" that if not for our hands and feet Jesus would not be there" meaning in the workplace, the grocery store the internet. We need to be the living "fiat" the yes that answers this call of "The New Evangelization".
Just try it! It is easier than you thought and remember, have fun with it! By the way, check out the wording on the image of Blessed Pope John Paul II above. He committed the New Evangelization into the care of d Our Lady of Guadalupe. If you don't have an image of her GET ONE! If you have not asked for her direct intercession and protection, do it now.
Mary, Star of the New Evangelization, pray for us, that we may made worthy of the promises of Christ.
Copyright 2011 Christina King
About the Author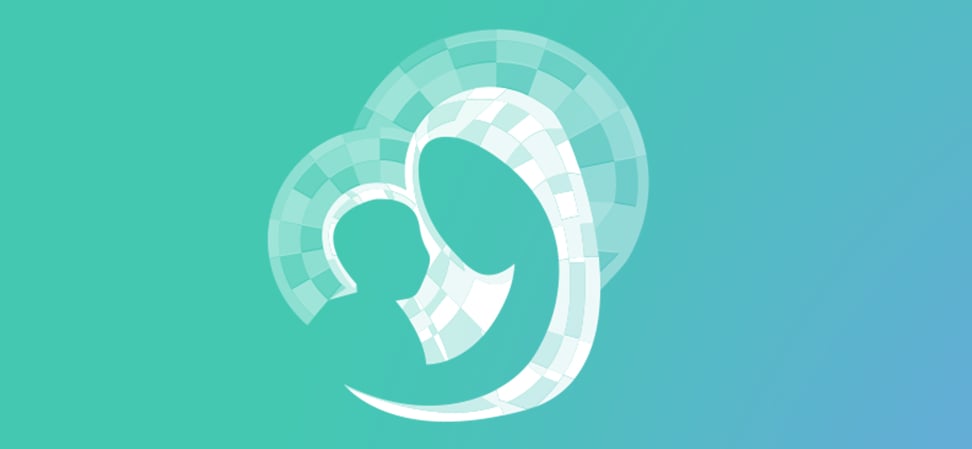 We welcome guest contributors who graciously volunteer their writing for our readers. Please support our guest writers by visiting their sites, purchasing their work, and leaving comments to thank them for sharing their gifts here on CatholicMom.com. To inquire about serving as a guest contributor, contact editor@CatholicMom.com.