Today is Day 3 of our Marian Novena of Giveaways.
Be sure to enter your name in the comments for a chance to win one of today's great prizes!
Let's bring our vocations to God and ask for the intercession of the Blessed Mother as we celebrate her birth.
Vouchsafe that I may praise thee, O sacred Virgin;
give me strength against thine enemies,
and against the enemy of the whole human race.
Give me strength humbly to pray to thee.
Give me strength to praise thee in prayer with all my powers,
through the merits of thy most sacred nativity,
which for the entire Christian world was
a birth of joy, the hope and solace of its life.
When thou wast born, O most holy Virgin,
then was the world made light.
Happy is thy stock, holy thy root,
and blessed thy fruit, for thou alone as a virgin,
filled with the Holy Spirit,
didst merit to conceive thy God,
as a virgin to bear Thy God,
as a virgin to bring Him forth,
and after His birth to remain a virgin.
Have mercy therefore upon me a sinner,
and give me aid, O Lady, so that just as thy nativity,
glorious from the seed of Abraham,
sprung from the tribe of Juda,
illustrious from the stock of David,
didst announce joy to the entire world,
so may it fill me with true joy and cleanse me from every sin.
(mention your intentions)
Pray for me, O Virgin most prudent, that the gladsome joys of thy most helpful nativity may put a cloak over all my sins.
O holy Mother of God, flowering as the lily,
pray to thy sweet Son for me, a wretched sinner. Amen.
This novena was written by St. Anselm and is usually prayed for the nine days before the Nativity of Mary. [Source: Fish Eaters Forum]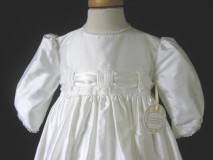 Embroidered Heirlooms was started by Janet Quinlan, who has seven children whom she has home schooled for 14 years. Six years ago her husband was diagnosed with Stage III colon cancer. As a stay-at-home mom, she became very concerned about their future and her ability to help with their income, if necessary. Embroidered Heirlooms online was born! Janet has a deep passion for her faith, children, and beautiful things (with five boys, she was in great need of creating "pretty" things!). As my online business began to grow and the children moved on to high school/college, they decided to open a boutique in St. Louis, MO. She feels honored to be a part of the most important days in children's lives - the days of receiving the Sacraments for the first time. Her greatest joy in her business is hearing mothers express their deep gratitude for offering appropriate "little girl" First Communion gowns.
John Desjarlais: A former producer with Wisconsin Public Radio, John Desjarlais teaches journalism and English at Kishwaukee College in northern Illinois. His first novel, The Throne of Tara (Crossway 1990, re-released 2000), was a Christianity Today Readers Choice Award nominee, and his medieval thriller, Relics (Thomas Nelson 1993, re-released 2009) was a Doubleday Book Club Selection. Bleeder and Viper (Sophia Institute Press, 2009 and 2011 respectively) are the first two entries in a contemporary mystery series. A member of The Catholic Writers Guild and Mystery Writers of America, he is listed in Who's Who in Entertainment and Who's Who Among America's Teachers.
Calee M. Lee holds her BFA from New York University and her MA from California State University, Fullerton. She has worked extensively as a freelance writer, editor and video producer. Calee lives and works in Southern California and attends Saint Paul's Greek Orthodox Church in Irvine, California with her husband and two children.
Leave a comment today and you will be entered to win one of these great items:

Embroidered Heirlooms $50 Gift Certificate
Embroidered Heirlooms is offering a $50 Gift Certificate to be applied to any item(s) from the website. Winner may choose from a wide variety of products - from personalized burp cloths, to Baptism and First Communion gowns. Shipping costs may apply if $50 certificate is fulfilled with products. Exp. 9/30/12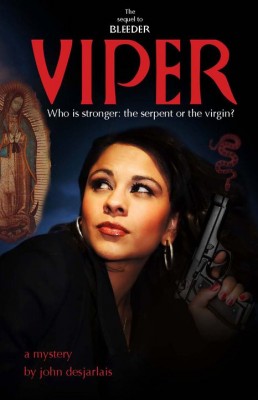 Viper: A Mystery
On All Souls Day, Selena De La Cruz's name is entered in her parish church's "Book of the Deceased." The problem is, she's not dead. And someone thinks she should be. Is it "The Snake," a notorious drug dealer Selena helped to put in prison when she was a Special Agent with the DEA years ago? Or someone far, far more dangerous?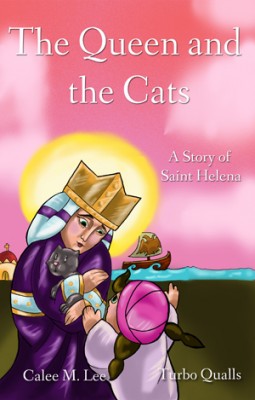 The Queen and the Cats
The Queen and the Cats tells a little-known but dearly loved story of Saint Helena, mother to Emperor Constantine. After discovering the location of the True Cross in the Holy Land, Saint Helena visited the island of Cyprus. Featuring 24 full-color illustrations and a charming story that will introduce young readers to the lives of the saints. Ages 4-.
Leave a comment by MIDNIGHT PST and we'll enter you to win one of these great Marian prizes! One entry per person, please.
Remember to join us tomorrow and for the rest of our Marian Novena of Giveaways!
Editor's Note: Thank you for your support of our special Novena and for your participation in all of the contests! We had a terrific response and appreciate your visits to the donors' websites. I would like to give a huge vote of thanks to Sarah Reinhard for organizing this colossal effort. Winners will be notified via email this week. Thanks to all who participated! LMH
About the Author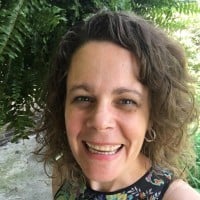 When she's not chasing kids, chugging coffee, or juggling work, Sarah Reinhard's usually trying to stay up read just one…more…chapter. She writes and works in the midst of rural farm life with little ones underfoot. She is part of the team for the award-winning Catholic Mom's Prayer Companion, as well as the author of a number of books. You can join her for a weekday take on Catholic life by subscribing to Three Shots and follow her writing at Snoring Scholar.