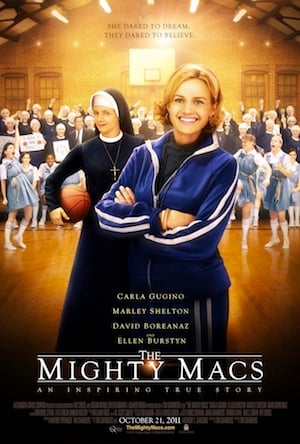 It seems that whenever a movie showcasing Catholics comes to the big screen we cringe, wondering if they got it right or if they are playing up all the bad examples of those people who say they believe one thing and live something totally different. Fortunately for those of us holding our breath, The Mighty Macs is a fun, exciting, energetic movie with truly Catholic characters.
The Mighty Macs is a movie about the girl's basketball team of 1971-1972 at Immaculata College, a small all-girl Catholic school in Pennsylvania. The school was started by the nuns and run by the nuns. Basketball had not been a priority in the education of young women. Cathy Rush, the young coach who offered to lead the team, had a dream to make athletes out of the female teammates even though the mother superior simply wanted some physical activity for the girls to curb their hormones. At a time when women were expected to stay home Cathy Rush dared to do something different and share an exciting dream with the girls bigger than anything they had ever imagined.
With so much confusion in the Catholic Church in the early 70s, the faith is still revealed in this movie in a classic manner. The nuns are still habited, the monsignor is still the authority in the school, and the mother superior is still scary, at first. A young nun becomes Cathy Rush's assistant and we see her faith in prayer and service in the Church. You see obedience to the Church as well as faith in our Lord in a way that is refreshing and brings hope to your heart.
A couple of different issues are brought to light. First, the girls learn that their feminine dignity reaches beyond their role in a future marriage and family. The girls have been raised in a certain manner that tells them what is "lady-like" and what is not and they have to open their minds to some new ideas in their femininity. They begin to see their strength in mind, body and status. Their true "feminine genius" is awakened at depths unknown to them before. Coach Rush helps them to awaken the strength of their feminine heart. "Sometimes angels wear high heels."
A second issue touched on very lightly is the priority of vocation. Coach Rush is married and has to remember that her husband should still come first, even before her dream of making a real team out of these girls stuck in the old ways. The young assistant coach questions the focused and driven head coach about her marriage and when she receives vague answers reminds her of her priorities by gently reminding her to, "Keep your eye on the ball, coach."
The Mighty Macs is a movie of great excitement in the competition of a little-known basketball team, of hopeful belief in the unknown and unbelievable and of great fulfillment in growing into women of God through the events of life.
The Mighty Macs opens October 21. It is a gratifying movie the whole family will enjoy!
Copyright 2011 Diane Schwind
About the Author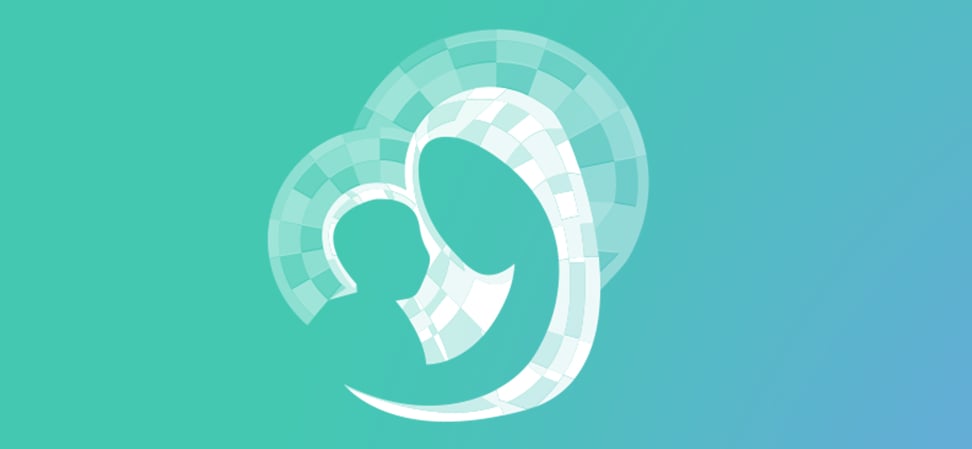 We welcome guest contributors who graciously volunteer their writing for our readers. Please support our guest writers by visiting their sites, purchasing their work, and leaving comments to thank them for sharing their gifts here on CatholicMom.com. To inquire about serving as a guest contributor, contact editor@CatholicMom.com.