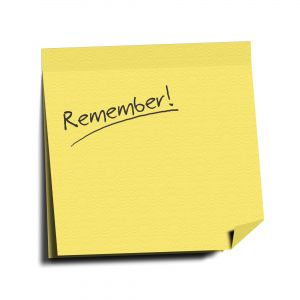 If you happen to be one of those rare individuals who has never lost, well I like to say—misplaced, a set of keys, your car in the mall parking lot, your child (yes, it happens) or your mind, please e-mail me immediately and let me in on your secret.
I'm currently on a major losing streak and am wondering if the planets are aligned a little funny or it's just good old-fashioned bad luck.
Thankfully, I haven't lost one of my children in about two years so for that I am grateful. There I was in all my shopping glory at every mother's favorite place to snag a bargain—TJ Maxx with my then 3 year-old daughter along for the ride. While I was inhaling the smell of itchy wool sweaters and wintery turtlenecks, I weakened and let my daughter talk me into letting her out of the carriage. "I'll hold your hand the whole time, Mommy, promise!"
As any mother will tell you, don't believe that line for a silly old second. Nursery school kids all take a blood oath when they start getting toilet trained—"Tell them what they WANT to hear, not what you INTEND to do!" Sigh! With this being my 8th child, you'd think I'd know the ropes by now.
Beaming that I accepted her plea, out of the carriage she came and as she promised, she clutched my hand immediately and joined me in oohing and ahhing over the latest fashions. I'm not sure if it was the 3rd ooh or 5th ahh, but I suddenly realized I was fondling the faux wool rib-knit collection by myself!
After what seemed an eternity, I heard her innocent sugar and spice giggles coming from under a clothes rack three aisles over. Thank you God! Our shopping excursion ended with her screaming when I put her back in the carriage, and me hugging and kissing the daylights out of her because I was so relieved she hadn't been taken by the shady stranger I saw trying to match his stray socks from home with those in the store!
It's not just a family member that's gone missing I've lost lots of other things recently as well. Have you ever searched high and low for an article of clothing you want desperately to put on, only to find out you've been wearing it the entire time? (I have no good excuse when that happened last week with my bra!)
How about the TV remote? Ever go crazy looking under all the pillows on the couch, in between the sofa cushions, heck even inside the refrigerator just to realize it's been sitting right next to the television where you left it?
A favorite of mine was the time we got off the plane in Orlando, eight kids in tow, and my husband realized our youngest child was nowhere to be seen. "Where's Annie," he said with great panic! "Who's supposed to be watching her?"
Oops, she'd been on his shoulders the entire time we were in baggage claim! We'll blame that on the stress of traveling with a small army, and it least this time it wasn't me who lost her.
Part of the problem is that I refuse, at the age of 47, to believe I'm not quite as sharp as I was even ten years ago. Sure I've plopped my car keys on top of the toilet paper bin in our bathroom when I make a quick pit stop before heading out to the car to run errands. The 45 minute hunt to find where I left them is maddening, but worse is realizing that I had to be the one, again, to replace the empty spool so no one else in the family would be inconvenienced like I just was. Still, I find this somewhat of a decent way to rationalize that I've just done something constructive while foraging through my home looking for clues as to where I could've possibly laid the keys down—which instantly lifts my spirits.
Yesterday morning after the house emptied out for school, I hit the ground running with a to-do-list a mile long. First up was heading up to the attic to get all our Thanksgiving and harvest decorations out so I could surprise the family with an autumnal feast for the eyes when they returned home. (C'mon, there's a little Martha Stewart in all of us, isn't there?)
Do you think I could find a single Pilgrim or cornucopia in the big tucker tote labeled "Fall Splendors"? Nope. Instead I found the miniature Christmas Village I thought had gotten thrown out by mistake several holidays ago!
As long as I was up there, I decided it was probably not a bad idea to do a little digging and see what else might be misplaced. With the kids gone for the day to school, it could be like an adventure of sorts. Five hours later, not only did I find the mislabeled bin containing the Mayflower and hand painted Indian corn pottery, I also had the opportunity to sift through lots of my kid's baby paraphernalia, college scrapbooks, my own childhood albums and got the holiday decorations organized for the season.
I may be on a losing streak as far as my things go at the moment, but my unexpected journey to the attic helped me find a lot of precious and important memories that I had neglected to spend the time remembering in quite a busy while so I guess this stretch isn't a "lost" cause altogether!
Copyright 2011 Cheryl Butler
About the Author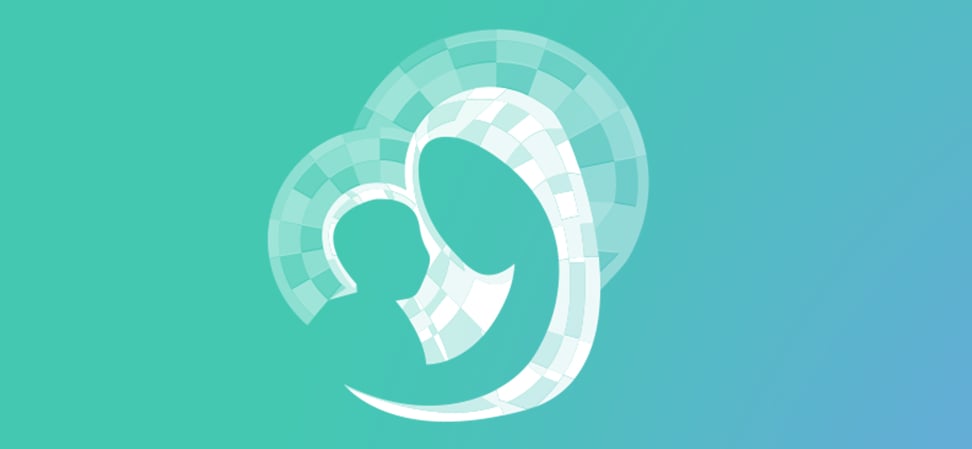 We welcome guest contributors who graciously volunteer their writing for our readers. Please support our guest writers by visiting their sites, purchasing their work, and leaving comments to thank them for sharing their gifts here on CatholicMom.com. To inquire about serving as a guest contributor, contact editor@CatholicMom.com.