Find the Tech Talk Tuesday archive here.
Advent's just around the corner, and with all the usual Advent stress this year, we also have the added adventure of a new, updated translation of our English Mass.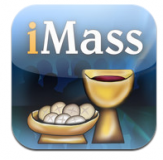 If you have an Apple iDevice, I have just the app for you: iMassExplained, recently released from Pauline Books and Media. It's 99-cents and available now in the iTunes App Store.
It's straightforward and no-nonsense and, as a result, extremely easy to use.
Here's the opening screen: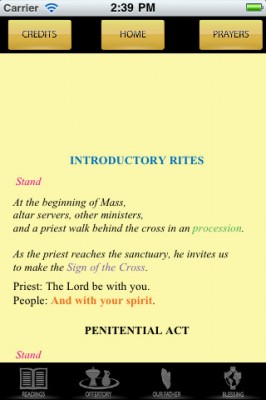 As you can see, it's easy to follow. The changes are highlighted and color coded. Much of the text is clickable and there's a lot of catechesis packed into what's a simple layout.
You can also click on the green "procession" to learn that "The procession can remind us of how we are called to follow Jesus with every step we take."
Want to know about the sign of the Cross? Click on it above (it's purple), and you find out, in a pop-up box, "God--Father, Son, and Holy Spirit--is alive in our hearts through Baptism."
When you click on the bold orange "And with your spirit" (which is new for our English translation) for example, a box pops up that says:
Catholics around the world use this response. It comes from the earliest prayers of the Church. The priest prays for us, reminding us that we belong to the Lord through the grace of our Baptism. We pray for the priest, and remember that he has received the Holy Spirit in the Sacrament of Holy Orders. Jesus himself is offering the Mass through the priest.
That's just what you can see in the screen shot--the entire Mass is outlined, notated, color-coded, and explained this way. All the new translation changes are marked in bold, and there are brief reflections on the meaning of the Mass by John Paul II, Benedict XVI, and Leo XIII.
Oh, and did I mention that it has an imprimatur? So there's no worry about
In case you had any doubt, I think it's AWESOME. I give it two thumbs up, five stars, and a loud HURRAH.
Things are explained in a way that I'm pretty sure even my fifth-grade PSR students will understand--and I'll bet younger kids would be able to grasp the text as well.
Though I've never been brave enough to try using my iPad during Mass, this app might be the one that makes me try it.
You can easily navigate to the next part of Mass using the buttons on the bottom of the screen.
Bottom line: not only is this app a bargain, it's also a great resource for better understanding the Mass, period, new translation or not. My thanks to the Daughters of St. Paul for their prodigious work on this app!
About the Author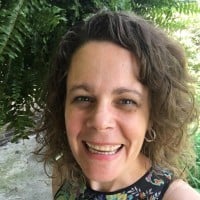 When she's not chasing kids, chugging coffee, or juggling work, Sarah Reinhard's usually trying to stay up read just one…more…chapter. She writes and works in the midst of rural farm life with little ones underfoot. She is part of the team for the award-winning Catholic Mom's Prayer Companion, as well as the author of a number of books. You can join her for a weekday take on Catholic life by subscribing to Three Shots and follow her writing at Snoring Scholar.