In this week's podcast episode, we welcome two special guests to share some exciting resources for Catholic families.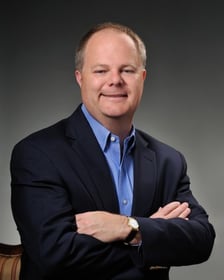 Mr. Randy Hain is the Managing Partner of Bell Oaks Executive Search in Atlanta and actively serves on a number of non-profit boards in the Atlanta community. He is the Co-founder and Senior Editor for The Integrated Catholic Life which he co-founded with Deacon Mike Bickerstaff in 2010. Randy is a co-founder of the Annual Atlanta Catholic Business Conference, the Catholic Business Cafe and leads the St. Peter Chanel Business Association (Faith at Work) Ministry. Randy is a prolific writer and frequent presenter on a number of topics including faith, family, integration, leadership and human capital. His first book, entitled "The Catholic Briefcase: Tools for Integrating Faith and Work", was released on November 21st by Liguori Publications. The book provides practical advice on how to integrate the Catholic faith with our work and offers inspiration through the examples of real Catholics in the workplace. A convert to the Catholic Faith in 2006, Randy and his wife have been married for 17 years and have two sons.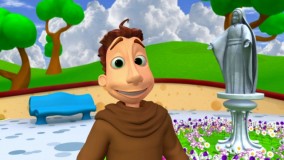 Our second guest joins us to share the good news about the fantastic new video resource for families: Brother Francis. Robert Fernandez is an award winning screenwriter, producer and director of children's media. Having worked in over 45 countries Robert has a strong sense of focus on properties that are geared to the international community and is adept at making each project he works on acceptable to many nationalities. In recognition for his work, Robert has garnered numerous international awards for many aspects of his production work. And his projects are distributed worldwide in over 8 languages.
Links for this episode:
Share your feedback at 206-339-9272, comment here on the blog or email lisa@catholicmom.com.
Click to play:
[podcast]http://traffic.libsyn.com/catholicmoments/cm_171.mp3[/podcast]
About the Author