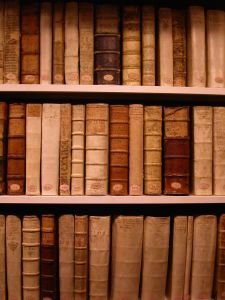 In an effort to keep up with the many great books that are being published of late, I've decided to endeavor to share with you a sampling of some of the books I receive for review each week. Please note that I have not yet read these books, so I am not making an effort here to review them. Instead, I'll point you to what's new and exciting in the world of Catholic publishing* and invite you to check out these books for yourself. Happy Reading!
Between Heaven and Mirth: Why Joy, Humor, and Laughter Are at the Heart of the Spiritual Life by James Martin, SJ -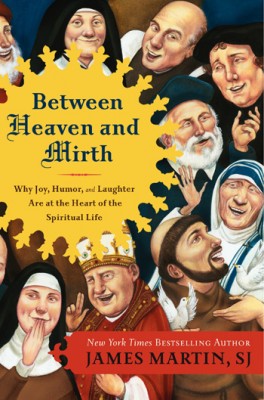 Non-fiction: In Between Heaven and Mirth, James Martin, SJ, assures us that God wants us to experience joy, to cultivate a sense of holy humor, and to laugh at life's absurdities—not to mention our own humanity. Father Martin invites believers to rediscover the importance of humor and laughter in our daily lives and to embrace an essential truth: faith leads to joy.
Tweet if You Heart Jesus: Practicing Church in the Digital Reformation by Elizabeth Drescher - Non-fiction: Churches everywhere are scrambling to get linked with Facebook, Twitter and YouTube. But are they ready for the Digital Reformation: the dramatic global shift in the nature of faith, social consciousness and relationship that these digital social media have ushered in? Tweet If You Heart Jesus brings the wisdom of ancient and medieval Christianity into conversation with contemporary theories of cultural change and the realities of social media, all to help churches navigate a landscape where faith, leadership and community have taken on new meanings.
God Will Provide: How God's Bounty Opened to Saints and 9 Ways It Can Open for You, Too by Patricia Treece - Non-fiction: A specialist in human goodness and recent saints, Patricia Treece offers the fruits of years of research on how God meets the material needs, in varying ways, of his people. Mother Teresa of Calcutta, for instance, refused to let anyone raise money in her name, insisting if God wanted something done through her, he'd send the money. Other friends of God did seek donations and got them in amazing ways. Most intriguing of all, Treece found people living quietly anonymous lives secure in God's providence. From them she has learned to live that way, too. In this lively book she offers copious examples of ten universal principles to live by so you can join those who know, in good times or bad, God will provide.
Discover Christ: Developing a Personal Relationship with Jesus by Bert Ghezzi and Dave Nodar - Non-fiction: When asked about the purpose of life, most people seem surprised at the question. They often give answers ranging from I don't know to I guess I just want to be happy. With a series of chapters based on carefully crafted questions, Discover Christ leads readers to confront the crucial question of life's meaning and leads them to embrace the answer found in the New Testament and the Christian community. Readers will discover their purpose in the person of Jesus, who will reveal to them the Father who created them to enjoy the fullness of life. They will see how He will heal them of things that make them miserable; connect them in a loving relationship with Him and millions of others; and show them how to live a joyous and productive life. Testimonies throughout the book add authenticity and interest to the teaching.
Gateways to God: Celebrating the Sacraments by Fr. Robert J. Hater - Non-fiction: Theologian Fr. Robert Hater explores the manifold ways sacraments work as gateways that lead us to encounters with God. All creation is sacramental because it is a gateway that reveals God's presence in the universe. Jesus described Himself as the gate to salvation and eternal life. And the Church is the gateway to the kingdom of God and the sacraments, the seven gateways to life-giving grace. Gateways to God especially explores the nature and meaning of sacraments. Using Scripture, history, and pastoral practice, it shows us how to approach the seven sacraments of the Church as gateways to divine life, how to receive them with expectant faith, and how to let them strengthen us for daily Christian living.
The Pope & The CEO: John Paul II's Leadership Lessons to a Young Swiss Guard by Andreas Widmer - Non-fiction: Andreas Widmer gives a behind-the-scenes look into Pope John Paul II, the most authentically human person I ve ever met, and reveals how those memories shaped and forged his success as a corporate executive. In what papal biographer George Weigel calls a powerful example of leadership at work, Widmer recounts his personal experiences serving Blessed Pope John Paul II in the Swiss Guard, and the secrets of successful leadership that he learned at the feet of the great pope.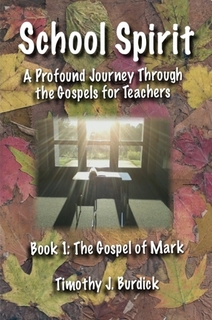 School Spirit: A Profound Journey through the Gospels for Teachers - Book 1: The Gospel of Mark by Timothy J. Burdick - Non-fiction: Teaching is not a job; it is a vocation. It is a calling to service that is practiced by people of all ages, of all nations, of all cultures. Teachers are not only found inside the classroom of school buildings or universities, but also inside the classrooms of homes, churches, the workplace and the greater community. Whenever knowledge is shared with others, a teacher is born. This book is a tool that all teachers can use to enlighten our students with the "richer and fuller meaning" of the subjects that we teach. It offers practical, philosophical, psychological and theological ways that we can spread the Gospel message while imitating the master Teacher - Jesus.
Working Mom Survival Guide: How to Run Around Less & Enjoy Life More by Suzanne Riss and Teresa Palagano - Non-fiction: From the experts at Working Mother magazine, Working Mom Survival Guide answers your most basic and trickiest questions: Are you addicted to your BlackBerry? How do you get your toddler, or your co-workers, to listen? How do you get on or off a mommy track? Access quickly the information every working mom needs to know—from how to keep tabs on your teen's online time to how to ask for a flexible schedule—and get back to your busy day, better prepared and more confident. With humor and practicality, Working Mom Survival Guide collects the wisdom and experience of working moms who have been there, too, giving you a head start when you need it most.
Princess Recovery: A How-to Guide to Raising Strong, Empowered Girls Who Can Create Their Own Happily Ever Afters by Jennifer L. Hartstein, PsyD - Non-fiction: Raising independent, confident girls today is not easy - but concerned parents can curb the outside world's influence on their daughters. With expert child psychologist's Dr. Hartstein's unique program, parents can counteract society's pressure without making their girls live in a bubble. "Princess Recovery" will help parents raise strong, sweet daughters when they: encourage them to pursue their passion with industry and intelligence; establish high but realistic expectations of themselves and their future; provide context for problematic influences - from the media to prissy peers; and, build a mutual trust that will withstand adolescent growing pains. With this plan, parents can bring balance, confidence, and self-sufficiency into their daughters' lives without denying them a modern, vibrant childhood.
* Please note that not all books included are Catholic.
Order any of these titles at Amazon by clicking on the title above and support CatholicMom.com with your purchase
About the Author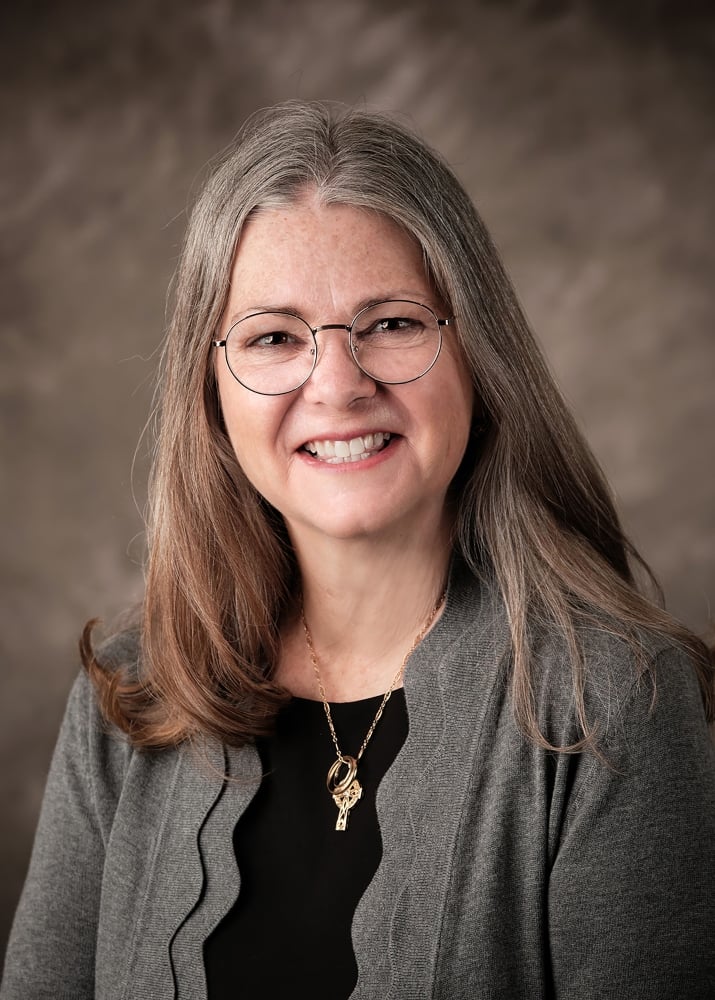 Lisa M. Hendey is the founder of CatholicMom.com, a bestselling author and an international speaker. A frequent radio and television guest, Hendey travels internationally giving workshops on faith, family, and communications. Visit Lisa at LisaHendey.com or on social media @LisaHendey for information on her speaking schedule or to invite her to visit your group, parish, school or organization. Visit Lisa's author page on Amazon.com.