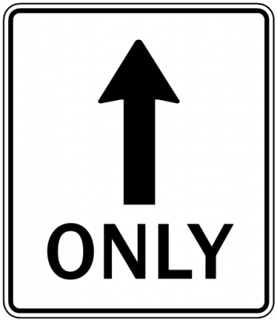 I'm a Roman Catholic guy.
I'm my wife's husband and my daughter's dad. I'm one of more than thirty thousand correctional peace officers in one of thirty-three maximum-security prisons on the west coast who pound out a living working nose to nose with hundreds of incarcerated persons on a daily basis.
I'm a trusted planner and promoter of large-scale faith building events in my parish community. I'm one of only a handful of men among more than one hundred privileged contributors who write for Lisa Hendey, author and founder of CathoilcMom.com, one of the most popular Catholic sites on the World Wide Web. I consider myself extraordinarily blessed with the enduring love of family and more genuine friends than I truly deserve.
But, anyone who really knows me will laugh with me because we all know that at the end of my best days, everything that I am, along with two shiny quarters, usually won't even buy me a bag of chips!
What Happened
That's exactly how I felt a few weeks ago when I was reclined in the dentist office under the intense light of my trusted and pleasantly inquisitive hygienist who's searching for a place for her family to grow in faith. I did my best in between the picks and the scrapes to tell her a little about the beauty and fullness of the Catholic Church. She sent me off with my beautiful, clean smile and I walked out feeling as though I just didn't put myself out deeply enough to cast the net and bring her in the boat. After all, we are fishers of men. Matthew 4:18-22
Last year, thanks to a great friend with a profound understanding of what it means to be a disciple of Christ, our parish was evangelized by means of The Dynamic Catholic Parish Book Program. About one thousand copies of Rediscover Catholicism by Matthew Kelly and Confessions of a Mega Church Pastor by Allen Hunt were distributed freely to anyone who wanted a copy.
I rushed home to find my last extra copy of Rediscover Catholicism along with Kelly's CD, The Seven Pillars of Catholic Spirituality, both available through Dynamic Catholic.com. I loosely wrapped the book and CD in some tissue paper and delivered them on my way to work with a Christmas card the very same day.
What I Discovered
I spent the next morning searching for a means to help me be a more effective on-the-spot evangelist. I discovered Catholics Come Home. National corporate advertising executive and entrepreneur, Tom Peterson, founded Catholics Come Home, Inc. in response to Blessed Pope John Paul II's call for a New Evangelization utilizing modern media as a means of achieving it.
The Catholics Come Home team is comprised of and endorsed by a who's who of Catholic apologetics and evangelization including John Cardinal Foley, Peter Kreeft, Ph.D., Matthew Kelly, Patrick Madrid, Dr. Scott Hahn, Cardinal Seán O'Malley, Bishop Jaime Soto, Dr. Aurelie Hagstrom, Teresa Tomeo, Fr. Benedict J. Groeschel, CFR and many others.
Evangelization is Our Business
Lori Miller, CatholicMom columnist, recently reminded us that our baptism is a share in the life of Christ as Priest, Prophet and King. "As Christians, we are called to take on these roles. We are the body of Christ. We are the children of God. When we live these roles, we bring Christ's light to this dark world. We are the candles while he is the flame."
Catholics Come Home helps ordinary Catholics like you and me be Priest, Prophet, King and candle to those who are Catholic and seeking a deeper faith, those who are not Catholic but are seeking the fullness of the Truth and those who used to be Catholic who are seeking the Way Home.
Evangelize
One click on the shop tab of Catholics Come Home opens up a categorized gold mine of affordable hand-out/take-away evangelization and apologetic resources from Dynamic Catholic, Light House Catholic Media and the most highly recommended books and CDs of the most inspirational authors and evangelists of the Catholic Church. There's something for everybody.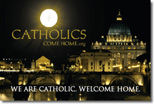 My favorite resource is the Catholics Come Home.org Evangelization cards. They're designed as a business card for easy distribution and serve as take-away "key" for the recipient to unlock and privately explore the treasures of the Catholic Church without pressure or obligation on the interactive Catholics Come Home.org Web site. You can write your personal contact information on the back of the card for one-on-one follow-up.
With the help of your family at Catholics Come Home, pointing the way to our Home in Rome has never been easier.
+JMJ+
EPIC - National :60 from Catholics Come Home on Vimeo.
Copyright 2012 Brian K. Kravec
About the Author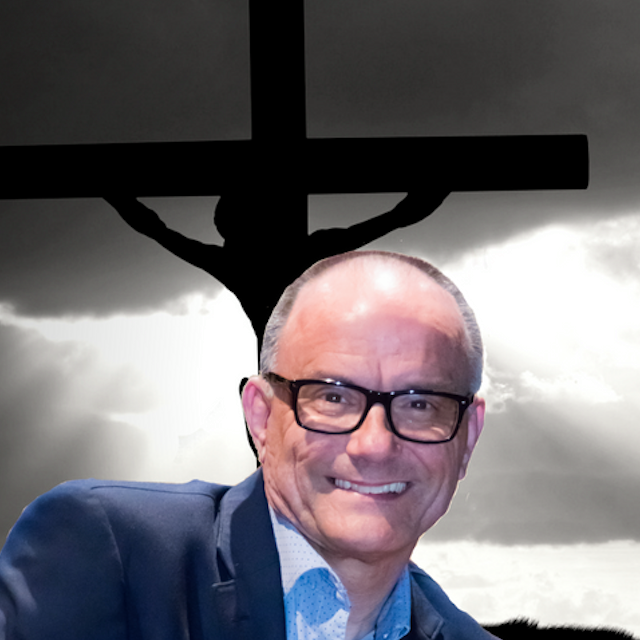 Brian is a cradle Catholic, husband and father. He's the Co-Founder and Executive Director of Possibility Productions, a 501(c)(3) faith event evangelization apostolate in service of the Body of Christ. Brian has proudly served the Roman Catholic Diocese of Fresno on the Board of Directors for KNXT Catholic Television, is the Steward of St. Patrick's Faith Event Ministry for his local parish and a 4th degree member of the Knights of Columbus. Brian and his wife are consecrated members of the Militia Immaculata. For information on the MI and Total Consecration visit Consecration.com.