Editor's Note -- Today, I'm thrilled to share a touching and inspirational contribution from Colleen Scariano, founder of Love Foolishly. I know her story will move you -- be sure to visit the website at http://lovefoolishly.com/ for more on Colleen's mission of love. LMH
It all began on New Years Day, when my younger brother, Fr. Vincent Druding, a young priest and gifted speaker, delivered a homily that would change my life. His words would lead our packed church to it's feet in applause (not a common occurrence during catholic mass!). In brief, he challenged those in attendance not to make a series of New Years resolutions; save money, diet, work out, etc. but to make only one this year...to "LOVE FOOLISHLY"!
Based on the Scripture verse, 1Corinthians 1:18, "For the message of the cross is foolishness to those who are perishing, but to us who are being saved it is the power of God. On the cross love is revealed as sacrifice. My brother used the words "Love Foolishly" and defined it; ....to lay down our lives for others, to suffer in love, to sacrifice and not allow worldly concerns to prevent us from following inspirations of the Holy Spirit. Foolish, only in the eyes of this world! Unaware of the series of events that would soon unfold in my life...my brother's words and the term "Love Foolishly" pierced my heart I was moved to tears as I sat in my pew listening. Looking back now I see that God was stirring my heart for a mission He's calling me to.
Nine days later, on the 10th of January, my beautiful mother died unexpectedly of heart failure on a Sunday morning. A more grateful heart or joyful spirit I have never known even amid her heartache and suffering. She was a busy mother of six when my oldest brother was killed at the age of fifteen, when he was struck by lightening. His death tore at the fabric of our family and inflicted deep wounds. Our family's story is one of loss, alcoholism, addiction, perseverance, prayer, surrender, healing, redemption & mercy but at the heart of it all was LOVE, and it did bear all those things. Simply put, my mom's life was a Witness to God's Love. So on the evening of her death, my brother and I sat and reflected on the beautiful way she had lived her life and it came with such clarity that she had lived "Love Foolishly".
So as we planned her funeral services and wrote her obituary we used "Love Foolishly" as the theme. In lieu of flowers we asked people to "Love Foolishly" in her honor to continue her legacy. People embraced it and we received numerous stories of how people served, sacrificed or loved others in her honor. The phrase "Love Foolishly" really captured people's attention, even strangers, and presented an opportunity to share my mom's story and her witness to love.
But there was more to God's plan, more work for Him to do in our hearts and just two short months later the unimaginable happened. My father and older brother died together of accidental carbon monoxide poisoning. God in His wisdom would permit me to find them and that pain was nearly unbearable. However, it was only in my utter brokeness that I came to understand my insatiable NEED for God!....that realization has been a life (and heart) altering gift!
These sudden tragic losses rippled through our family, church and community. God used the witness of our Faith amid our suffering, and the Love Foolishly story to impact many around us and my sister & I were invited to be the inspirational speakers at a gathering of over three hundred women (I've included a picture of my sister, brother & I from the event below). It was humbling to see how God used our family's story to touch those women and plant a desire to love more fully in their hearts. Through God's providence Love Foolishly has evolved into a mission of sharing our story which bears witness to love and challenges others to LOVE FULLY with willingness to lay down their own lives in service of others. "Greater love has no one than this; to lay down one's life for one's friends" (John 15:13).
I've always loved these words of Saint Catherine of Sienna, "If you become all God created you to be, you'll set the world ablaze"! Love Foolishly is my spark!
Copyright 2012 Colleen Scariano
About the Author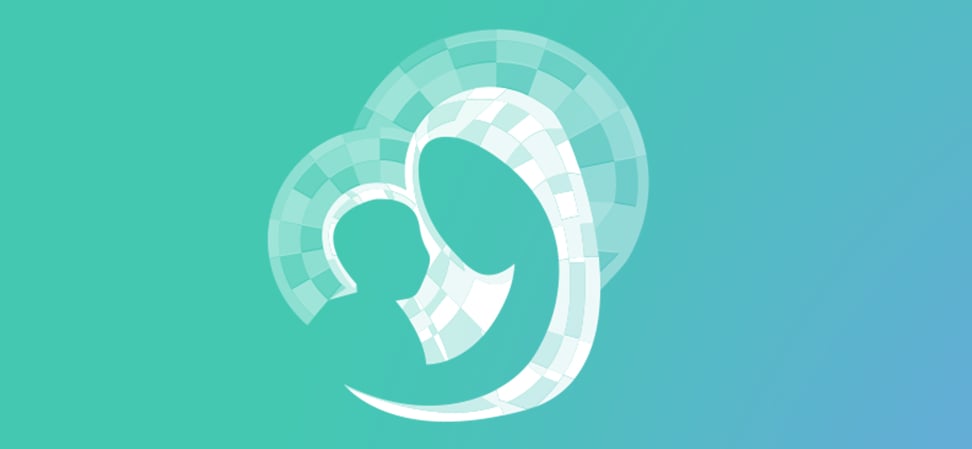 We welcome guest contributors who graciously volunteer their writing for our readers. Please support our guest writers by visiting their sites, purchasing their work, and leaving comments to thank them for sharing their gifts here on CatholicMom.com. To inquire about serving as a guest contributor, contact editor@CatholicMom.com.